What's the first thing that comes to mind when you think of spas?
Rest. Relaxation. Finally kicking back and enjoying some much needed "me time".
For customers, spas should look like luxurious downtime. But scheduling an appointment is anything but that. Calling in, shuffling calendar obligations, and having to set reminders is a whole suite of extra responsibilities that nobody wants to deal with when they're getting pampered.
Spa owners and managers deal with a whole other set of problems. Paperwork, administrative hassles, and potential mixups are among the issues that plague your average spa employee from day to day. Is there a way to streamline the appointment scheduling process to make it stress-free for both customers and managers alike?
Thanks to modern technology, there is. Spa scheduling software allows:
Customers to book appointments from the comfort of their own home, reschedule or cancel anytime, no phone calls required
Owners and managers to ditch the paperwork, cut down on phone time, and reduce human scheduling errors
Finally, the possibility of a relaxing experience for everyone. But what's the best spa scheduling software for your needs? And how do you even go about picking one?
Don't sweat it. Here's a straightforward guide of criteria for picking the right software for your spa, and a few of the best options to get you started.
Evaluation Criteria
How do you judge whether a spa booking software is good or not? Here are a few important criteria to consider.
Price
Ease of Use
Calendar Management
Online Booking
Payment Processing
Customer Relationship Management (CRM) Features
Customer Support
Criteria 1: Price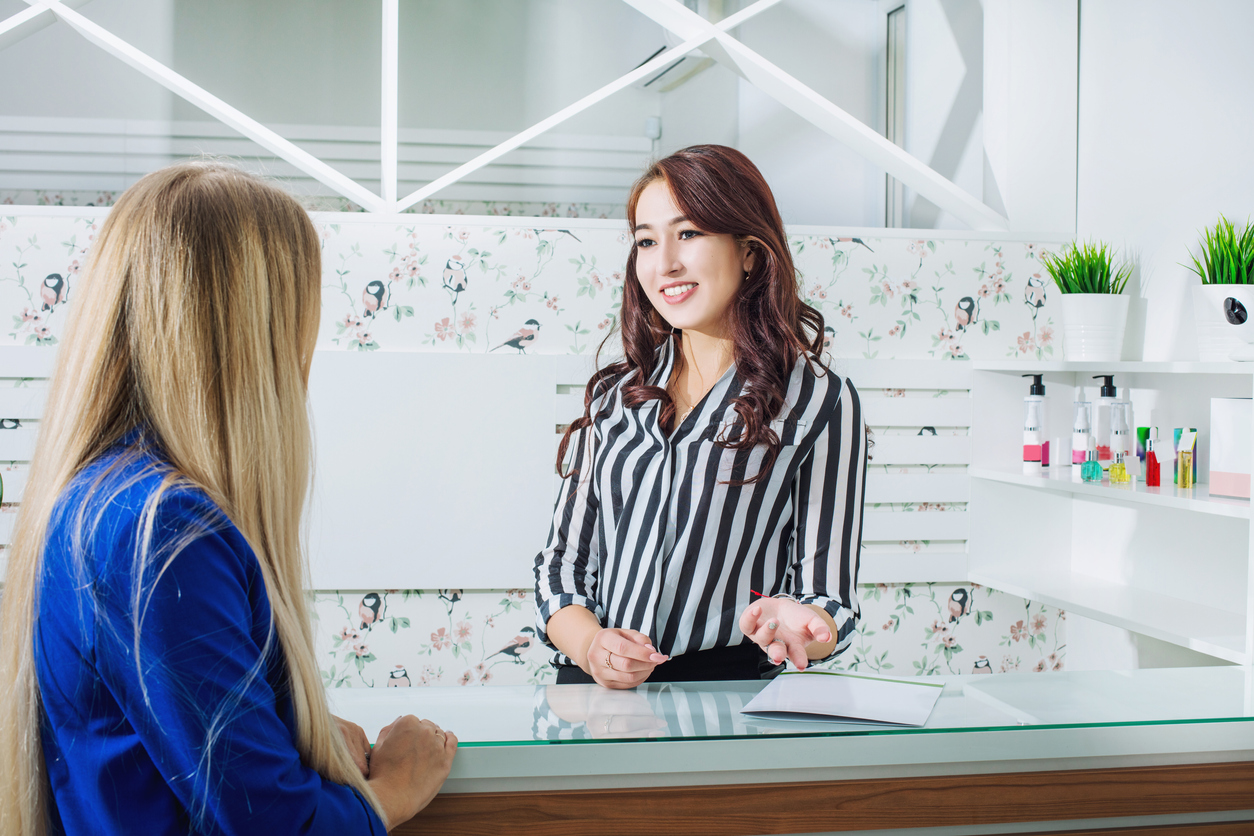 Spas may be a place for luxurious treatment, but most spas can't afford highly expensive technical solutions. You need to think carefully about what you're spending and what you're getting. Just because a product is expensive doesn't always mean it's high quality; likewise, a scheduling solution that's an absolute bargain might end up losing you money in the long run.
Here are a few steps to guide you into considering pricing.
Define a budget. Know how much you're willing or able to spend before you start breaking the bank.
What are your needs? Functionality should be a guiding factor in what price range you're looking for. Better functionality often means higher prices, although this isn't always absolute.
Do your research. Finding a few likely candidates for your solution will help you narrow down a reasonable price range and decide on the best spa scheduling software for your needs.
Scheduling appointments at a spa doesn't have to cost a fortune. Pick a reasonable budget, stick to it, and you'll be in the running for finding a great spa booking software. Great software can come at great pricing too.
Criteria 2: Ease of Use
Solutions with fancy bells and whistles may sound like a great match for a high-end spa. But in terms of customer use experience, less is more.
No matter how tech-savvy you or your employees are, picking a good scheduling software is ultimately about how easy your clients find it to use. You should be looking for:
Clean interface. Cluttered buttons or other elements is never a good look. Aim for an interface that's straight-to-the-point.
Simple navigation. The ideal spa scheduling tool should have an intuitive flow from page to page. Figuring out how to book should rarely take longer than a few minutes.
Calendar display. Show your availability to prospective clients and let them pick an appointment slot that works best for them.
Your employees should also be able to schedule bookings, edit availability, and view analytics as simply as possible.
Ease of use also means a solution that works for a spa. While it doesn't need to be specifically designed for spas or salons, it should have flexible functionality that makes it effective in your business context.
Criteria 3: Calendar Management
Calendar management is about more than just having a calendar with available times on your website. You need to make sure your spa scheduling software is compatible with other online calendars, lets you manage availability and open time slots, allows for flexible rescheduling and cancellation.
A simple website calendar display isn't all there is to it. Ideally, your spa booking software syncs in real-time to match the schedule changes of your employees or clients. That way you can make real-time adjustments throughout the day and have a clear idea of whether there's a spa employee attending to each customer. Customers should be able to book their own appointments online, putting them in charge of managing and maintaining those bookings instead of you.
Automatic calendar updates that don't require your staff to micromanage customers will save everyone time throughout the scheduling process.
Criteria 4: Online Booking
Booking via the phone is a huge pain. Customers need to find a quiet place and time to sit down and dial into your spa for an appointment. It's no easier for your staff either: instead of spending more time with clients on-site, they have to spend time penning in dates and times.
Enabling online booking means saving time and money. You no longer have to waste time on the phone or going back and forth with scheduling.
Even in the worst-case scenario where clients end up no-showing, your employees don't lose any time upfront booking that appointment through a flurry of emails or phone calls. Plus, you can say goodbye to manual errors where someone jots down the wrong date, time or name.
Here's a quick look at how each feature of online booking is better for both customers and employees.
| | | |
| --- | --- | --- |
| | Customers | Employees |
| Scheduling Online | Save time | Save time |
| Automatic Reminders | Reduces no-shows | Automated, no effort |
| Online Customer Profile | Receive better service | Remember more about each client, deliver personalized service |
| Payment Processing Online | Pay when convenient | Save time processing payments on-site |
With a few clicks and taps, clients can book an appointment online. It's infinitely easier than calling ahead. The sheer convenience of online booking means you've got a leg up in comparison with your competition. Your customers are busy: they have no desire to jump on a phone call if they don't have to.
Criteria 5: Payment Processing
Online convenience doesn't have to end at booking. Integrating payment processors into your website booking portal can help:
Upsell. Suggest services to include in your client's spa session when they're checking out. They are more likely to book extra services if you can offer relevant options.
Personalize. Let your customers pay online or in-store, whatever they prefer.
Streamline. Clients in a hurry? They can prepay and leave if they wish. Streamline the whole checkout process by enabling online payment processing.
After a relaxing spa session, the last thing customers want to wake up to is having to stand at the cash register and wait to pay. Giving them the option to pay upfront lets them walk away quickly, reducing queue lengths at your physical locations.
Paying online is another level of convenience that will improve the purchase experience for you and your clients, freeing them up to a stress-free experience.
Criteria 6: Customer Relationship Management (CRM) Features
Customer relationship management is about more than just clear and direct communication with customers. Common customer relationship management features include:
Lead management
Marketing and sales automation
Email integration
Reporting and analytics
Performance management
A good spa booking software will help you manage your relationship with pre-existing clients, including saving information on their health conditions, preferences, and membership.
Criteria 7: Customer Support
To serve your customers in the spa, you need to have a good grasp of potential issues or challenges that may arise when you're using your scheduling software. Finding a booking solution with strong, responsive customer support is crucial to providing great customer service on your end.
You can find out the quality of a software solution's customer support through recommendations, online research, and trial periods. Ideally, customer support should be willing to assist you with:
Best practices
Integration issues
Troubleshooting bugs
Onboarding
They should be available through a variety of platforms, whether it's text, website, or help desks.
Spa booking software is better than traditional scheduling in almost every aspect. Let's see how they measure up across categories.
| | | |
| --- | --- | --- |
| | Traditional Booking | Spa Scheduling Software |
| Price | Cheap upfront, high hidden costs (wasted time, scheduling errors, etc.) | Sometimes pricy upfront, saves business long-term time and money |
| Ease of Use | Yes, prone to error | Yes, after training |
| Calendar Management | Manual | Automatic |
| Online Booking | No | Yes |
| Payment Processing | On-site | Online and on-site |
| High-Level Customer Relationship Management (CRM) Features | No | Yes |
Finding the right spa scheduling software can be challenging. Making sure you know what qualities you want in a solution is the first step toward finding the best option for you.
6 Best Spa Scheduling Softwares
Now that you've learned about six important criteria for choosing spa booking software, it's time to review some of the best options for booking tools in the market.
Here are the top 6 spa scheduling tools.
Skiplino
Boulevard
Vagaro
Fresha
Rosy
Mindbody
Skiplino is an intelligent, cloud-based queue management system that monitors your customers while they wait in real-time.
Sure, maybe this recommendation seems biased. But Skiplino is genuinely a great queueing solution. It offers great appointment management in addition to thorough analytics-based recommendations that will help you improve your overall queueing experience.
Functionalities include:
Real-time analytics and metrics
Calendar management
Customer management
Online booking and ticketing from desktop, mobile app, social media
Walk-in booking
Push notification reminders
Customer feedback forms
Payment processing
Customization
Customers can book spots in a queue through their mobile device and show up when it's their turn.
You can manage your business through your desktop. Manage services and schedules and review data and analytics on your computer through a simple, streamlined interface.
Pricing starts at $99/month for each location and goes up to $199/month for each location. There's a monthly and an annual plan.
You can add walk-in customers to your system quickly and easily without worrying about integration, which is a highly desirable feature for spas that take walk-in customers every day. Skiplino is a practical way to make your customer experience better and keep them coming back for more.
Boulevard is specifically designed for staff and clients in the beauty industry. It manages appointments, measures performance, and offers integration. Other features include:
Intelligent scheduling automation
Payment processing and integration
Text integration
Client profiles
Data migration help
Online booking
1:1 customer support agents
Their scheduling platform is colorful and simplistic.
Reviewing a client's profile is easy. You can view their history, products, and accommodations at a glance.
Checking out your customer online, with their saved payment information, is much faster than waiting on them after a spa session.
Essential features start at $175/month, premier at $325/month, and enterprise for a higher custom pricing. Boulevard also charges for additional services like setup ($495) and data migration ($895+). The higher prices match its luxury branding, but can be unaffordable for a business with less money to spend on a spa booking software.
Vagaro is a salon and spa scheduling software and platform offering integration-friendly booking for customers. One of the notable benefits of Vagaro is the marketplace feature, allowing you to be discovered by people who are hunting for a spa through the mobile app. It's great for scheduling and rescheduling with strong calendar functionality.
Aside from that, Vagaro has fairly standard scheduling features, including:
Calendar management
Online booking from social media, website, mobile app
Push notification reminders
Digital customer profiles and client management
Payment processing
You can schedule an appointment with Vagaro through the main website, a mobile app, Yelp, Facebook, and more.
Customer profiles help you personalize your offerings for each individual client. You can also create custom forms with drag and drop functionality.
Vagaro starts at $25/month for a single employee and goes up to $85/month for 7+ employees. It's important to note that they offer customized apps, although reviews have reported they take a percentage from earnings through the app.
Fresha bills itself as the "#1 software for salons and spas". They offer a suite of tools, including scheduling functionality, to connect customers with beauty and wellness businesses.
The app includes features like:
Online booking from desktop, mobile app, and social media
Automated marketing
Payment processing
Customer management
Reporting
The calendar display offers a clear overview of all customers and appointments for the week.
You can subscribe to Fresha for free, or upgrade to Fresha Plus for 2.19% charge to your profit and a $0.20 transaction fee. Some reviews have reported a lack of customer service responsiveness, so it might be worth reaching out to customer service and seeing how well and quickly they respond to you.
Rosy is a management solution for salons and spas dedicated to help streamline the customer experience. They are browser-based but compatible with mobile and social media. Similar to Fresha, they have a whole suite of booking functions that are designed to improve how your business runs:
Online scheduling through desktop, Facebook, or mobile web app
Text and email personalized reminders
Easy cancellation
Payment processing
Here's what the scheduling interface looks like:
Setting notifications and reminders is as easy as checking off a few boxes, customer profiles are easy to access and maintain, and pricing ranges from $29/month for a single user to $99/month for teams of more than 21 people.
Although the features of the scheduling tool itself are relatively robust, Rosy is lacking in the reporting and analytics area. The interface can also come across as clunky.
Mindbody is a business and marketing management tool designed for health and wellness, in addition to an online marketplace for businesses in that space. Their management system includes:
Client profiles
Employee schedule management
Online booking from desktop, branded app, the Mindbody app, and text
Virtual checkout
Reporting and analytics
Automatic appointment reminders and forms
Smart upselling recommendations
Automated marketing
Appointments appear on your calendar as clients book them online.
Paying online is simple and easy. Customers can even pay straight from their smartphone.
Mindbody starts at $129/month for a beginner's plan, then goes up to $429/month for the ultimate plan. It's definitely on the pricier end for spa scheduling software, so it depends on how much you're willing to spend for its suite of functionalities.
While the design looks relatively user-friendly, some customers have complained that it's not as intuitive as it seems at first touch. Integration can be difficult.
Conclusion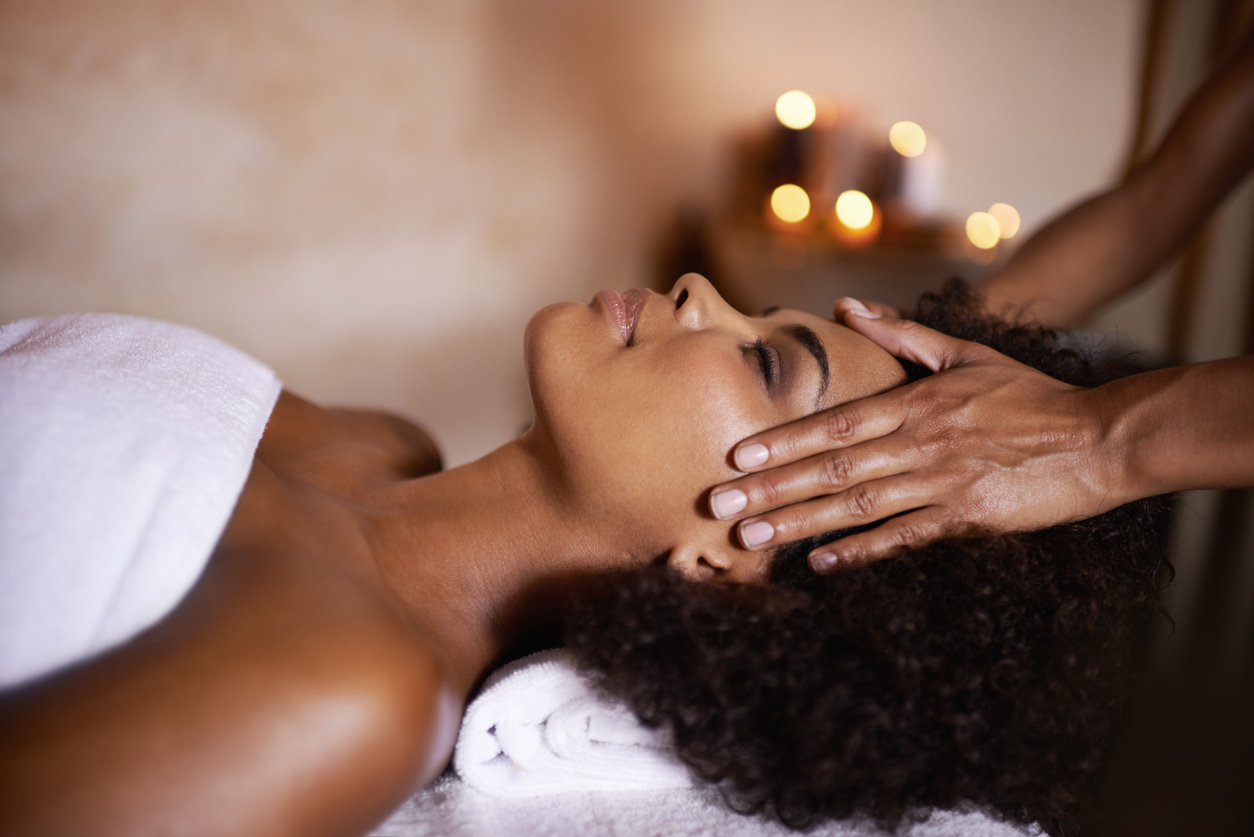 Good spa scheduling software helps unload a burden from your customer-facing employees' shoulders, but that's not all. With superior customer relationship management, automated marketing and reminder notifications, and other high-level features, spa booking software is how you keep customers coming back for a stress-free customer experience.
Everyone wants to relax at a spa. Implementing the right spa scheduling tool is how you can make it a refreshing treatment for everybody involved.
Interested in trying out an intelligent scheduling and queue management system? Start your 7-day free trial of Skiplino here.