Going to the doctor's office is stressful. Nobody (doctors included) will deny that.
In fact, 15-30% of patients with measured high blood pressure in a medical environment are experiencing something called "white coat syndrome", where just seeing a doctor is enough to provoke high blood pressure.
Healthcare is stressful because of how closely it is tied to our wellbeing.
But it's not just the medical anxiety that is getting patients down. Booking an appointment at a traditional medical establishment is so much more difficult than it should be.
Whether you're spending hours on hold, waiting on the phone, or getting stuck on a perpetually loading page of a medical establishment's online portal, there's plenty to be improved in terms of healthcare scheduling.
Overcoming the issues with traditional healthcare scheduling systems is going to require a new kind of medical scheduler.
Medical appointment scheduling software is a way to improve patient experience and streamline the appointment booking process.
They work for a variety of healthcare organizations and have a positive impact on long-term business thanks to their versatile features.
5 Problems With Traditional Medical Appointment Scheduling
The modern world is built around simple, accessible technology. Endless information is available at your fingertips. You can buy products online with a few taps of your finger. So why is medical appointment scheduling still stuck in the past?
Scheduling systems in healthcare usually come in one of two flavors: old-fashioned phone calls and clunky client information portals. Let's break down why these traditional booking methods don't serve patients or practitioners.
Long Wait Time
Poor Personalization
Lack of Privacy
Inaccessible
No Analysis
Problem 1: Long Wait Time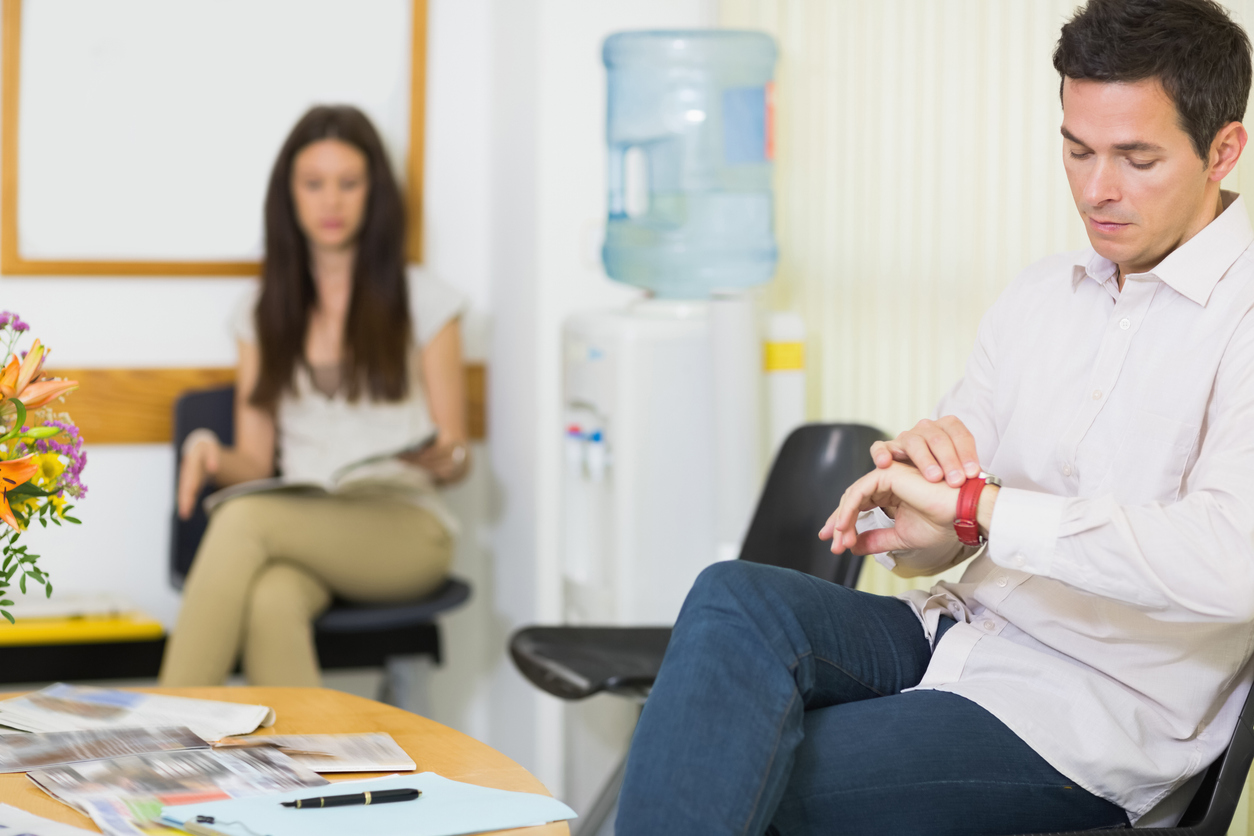 Getting an appointment is hard enough, even disregarding scheduling logistics. The average wait for a medical appointment in the United States is over 18 days.
From a medical provider's point of view, it's impossible to know when phone calls scheduling appointments are going to come in. Basically, this means available administrative personnel will have problems keeping up with the demand for appointment booking during high volume hours.
Even if your staff can keep up with this demand, your patients will still experience longer wait times, which will only make their visit experience worse.
Healthcare scheduling software can help your customers book in minutes. With a health care appointment scheduling software, there's no more sitting on hold or figuring out their login to an ancient online portal. You'll be able to cut down their wait time with no additional labor on the part of your administrative assistants.
Problem 2: Poor Personalization
Booking an appointment the traditional way often doesn't help patients find the medical help they need. They aren't allowed flexibility in picking:
Specific practitioners
Appointment duration
Treatment methods
Preferences or sensitivities
Especially in more holistic healthcare settings where a variety of treatments are available for one condition, patients need the option to select the best option for them.
Poor communication is another issue factoring into the lack of personalization. With traditional booking, patients often have a difficult time communicating issues to healthcare providers outside of their actual appointments.
Traditional scheduling methods don't allow patients to easily customize their appointments. To cater to their needs, patients should be allowed to customize their own customer experience, including the booking process.
Problem 3: Lack of Privacy
Your patients want to keep their medical details secret. With that in mind, is it really so odd that they prefer not to book over the phone when possible?
Having to book on the phone or through email feels unsafe. Compared to the more secure and free medical appointment scheduling software, it is. Patients are exchanging sensitive information out loud or through an unsecured email server.
Traditional phone booking was fine in a pre-Internet world, where information existed in word-of-mouth transmission or unsecured paper documents. But the interconnected world of today makes it impossible to trust that nobody will seize control of leaked data. Patients and medical offices alike need a solution to keep their information safe.
Problem 4: Inaccessible
Ironically enough, old-fashioned booking makes appointments the most inaccessible for people who need them the most. Patients with urgent medical issues need to wait for minutes, even hours on the phone, or for days for an email response. Other accessibility issues with traditional booking include:
Unresponsiveness. Waiting on hold for hours only to receive no response or callback from your medical provider isn't just infuriating, it can be inaccessible for your busy patients.
Random cancellations. Patients are often confused by how and what to book appointments for. They need more information from their practitioners on what the right time to book a visit is.
Location-specific visits. Homebound patients will not be able to visit your location and may require home visits. If physicians can't let them book quickly and directly, their health may suffer.
Medical providers need to take accessibility into account when setting up a medical scheduler.
Problem 5: No Analysis
Processing appointments in a traditional fashion means nobody is analyzing visitor data. While this may not seem like a big deal, analyzing current performance levels is how you can improve your customer service over time. You should be tracking data like:
Wait time
Customer feedback
Demographics
60% of organizations use tools to monitor appointment patient wait times. Considering how crucial quality customer service is when it comes to healthcare, this isn't surprising. But it also means that if you don't step up your game when it comes to analyzing data, you'll fall behind your competitors.
5 Reasons Why You Need Online Medical Scheduling Software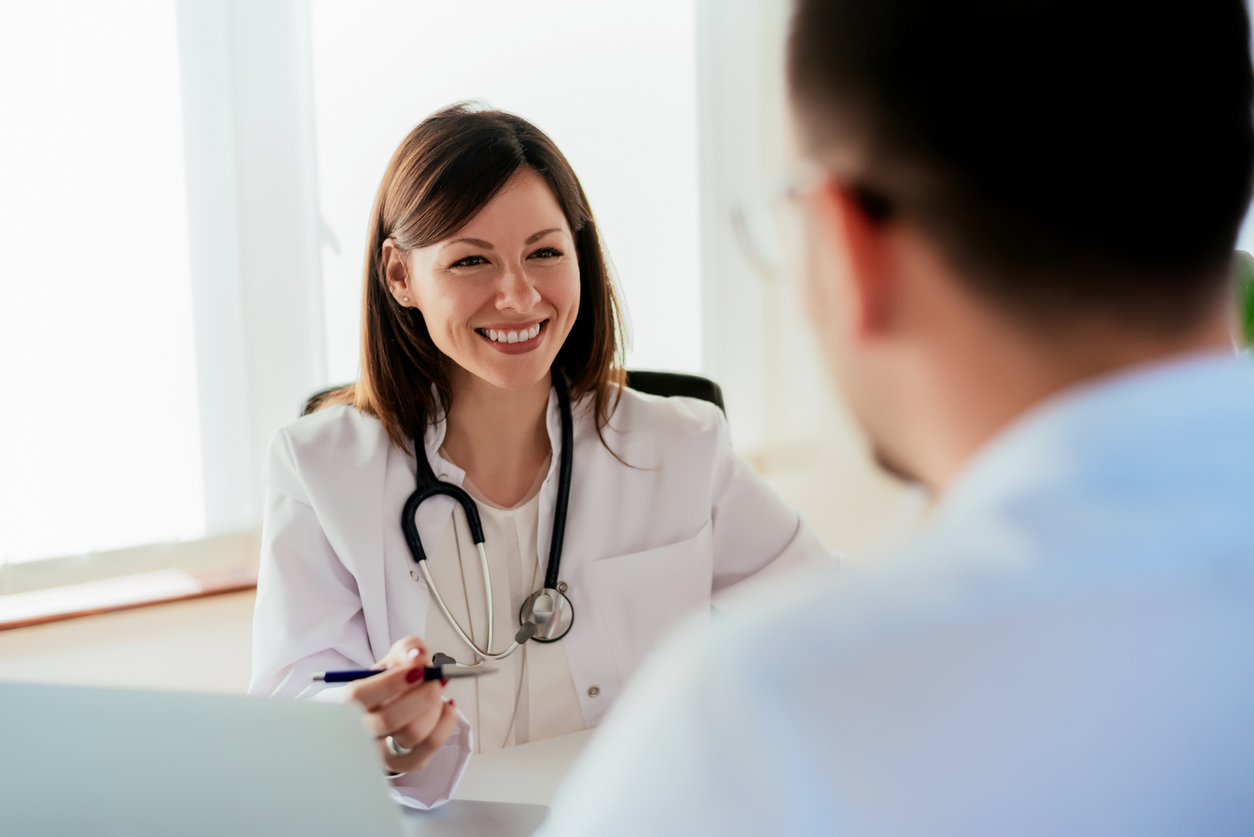 Clearly, the traditional medical scheduler isn't doing much good for patients or practitioners. It's slow, inefficient, and often ineffective.
Medical schedulers don't always have to be designed for medical appointment scheduling. General appointment booking software can work well for personalized scheduling as well, sometimes being even more friendly for your patients.
Either way, switching over to medical office appointment scheduling software is a surefire way for healthcare providers to improve customer service across different types of healthcare businesses, including:
Hospitals
Clinics
Physical Therapy
Dentist Clinics
Veterinary Practices
Medical foot care
Chiropractors
Psychiatrists
Nutritionists
No matter what kind of healthcare you provide, a medical appointment scheduling software will benefit your business. Here's a look at the top benefits an online medical scheduler can provide to you.
Shorten wait time
Protect patient privacy
Personalize appointments
Improve accessibility
Analyze performance data
Reason 1: Shorten Wait Time
40% of patients would be willing to switch physicians for a shorter wait time. Time matters and none of your clients want to lose extra hours queueing or waiting around to book an appointment. People are busy, and they want to get the most out of the time you do get to spend together.
Healthcare scheduling software helps reduce wait time by removing the burden of scheduling from your staff and making it automatic. Customers only need to access your website or app and they'll be able to book appointments directly without waiting for a return call or email. It cuts down the wait time by:
Ramping up front desk service. Spending less time scheduling means more time for your customer-facing personnel to deal with customers who are actively waiting on-site to be served.
No more waiting on hold. Instead of waiting on hold for minutes or even hours, your patients will be able to book instantly online.
Notifying when available. Patients no longer have to show up in-person far in advance of their appointments, especially when practitioners are not yet available. Instead, they can receive phone or email notifications about practitioner availability and show up to a minimal wait. This is even more helpful for service-oriented healthcare providers, such as chiropractors and nutritionists.
Removing customer friction through automated scheduling serves customers well, allowing them to book appointments faster and show up to shorter in-person wait times as well. With less time spent waiting, your clients will be more inclined to spend time with you when they are finally available for an appointment.
Reason 2: Protect Patient Privacy
At hospitals or clinics, patients often receive treatment for conditions that they don't want to disclose publicly. Maintaining their privacy is the duty of a healthcare provider. That being said, how can you keep patient information safe when your booking method forces them to enter sensitive information into an insecure online portal or speak about it out loud on a phone line?
Scheduling systems in healthcare have not been designed to cater to patients who care about their privacy, despite the best efforts of doctors and other practitioners. Health care appointment scheduling software offers unprecedented protection for patients who want their confidential data to stay confidential.
Let's compare why traditional healthcare scheduling systems don't work as well as medical office appointment scheduling software in terms of privacy:
| | | |
| --- | --- | --- |
| | Traditional Scheduling Systems | Online Medical Scheduling Software |
| Possibility for Online Data Leak | More complex legacy systems lead to a higher chance of data leaks. | The homogeneous structure offers fewer weaknesses to exploit or attack, meaning a reduced chance of data leaks |
| Client-Side Data | Accidents such as overheard phone bookings, missent files can result in client data leaks | Custom forms transmit data directly from client to clinic with no compromise |
| Clinic/Hospital Data | Misplaced/missent files can lead to data leaks or loss | Secure, centralized cloud storage keeps data safe |
With the assistance of online medical scheduling software, patient privacy can be more of a guarantee than a plus. Your clients deserve security for their most sensitive data, and an online medical scheduler can help you accomplish that.
Reason 3: Personalize Appointments
Do you offer a healthcare service to your customers, such as counseling or physical therapy? Chances are, you'll need to personalize your approach to each client ahead of time, with an understanding of:
Profiles. Having access to customer information through the form of a client information profile will help healthcare providers assess the type of treatment to be provided.
Needs. Emotional or physical needs practitioners should be paying attention to during treatment.
Preferences. Your clients will have preferences in terms of treatment in terms of intensity, duration, and specific additions to their plan. Catering to their needs is you can personalize healthcare.
By 2022, personalized medical care is expected to comprise 40% of the market. Patients are seeking out more and more advanced care that is catered to their needs. Your job is to make sure you can deliver specialized, well-formulated care by collecting the information you need to craft highly effective treatments.
Reason 4: Improve Accessibility
Accessibility is not something most patients can take for granted. It's not just patients who have urgent medical problems who suffer from a lack of accessibility. Anyone who may not have the time or resources to secure an appointment with their medical provider will likely struggle with healthcare.
For non-urgent healthcare services, not providing accessible booking may cause your patients to abandon you altogether. A physical therapy massage parlor with terrible appointment scheduling will likely lose business to competitors with a better medical scheduler.
Here are a few ways a medical appointment scheduling software can provide improved accessibility for patients:
Intuitive access. Patients who are busy or struggle with challenging interfaces may not be able to book appointments through traditional methods. Online scheduling can be done within minutes, allowing your patient to complete the process at their leisure.
No interface with agents. Clients who are challenged by social situations will find online booking far simpler.
Receive reminders automatically. Do your patients struggle with keeping track of their busy calendars? Automated reminder alerts to their phones or calendar will make sure they remember to show up.
Telemedicine availability. Healthcare scheduling software is the first step to a great telemedicine practice. Patients who want to receive care online should also be able to book online easily.
Direct communication. Patients who may have difficulty traveling to your location due to financial or physical limitations will find it easier to just directly communicate with you through a scheduling/communications platform. This will also help reduce the amount of traffic you receive on-site, helping you resolve small queries faster and giving you more time to attend to serious health issues.
Most of your patients may not have the time or resources to schedule appointments using the traditional method. Giving them the option to try out health care appointment scheduling software is effective at reducing the practitioner's headache when it comes to reaching these clients while also providing accessible care to them quickly and easily.
Reason 5: Analyze Performance Data
A medical office appointment scheduling software offers healthcare businesses of any size the ability to analyze their performance and improve upon customer service in the long run. The best medical scheduler will be able to use existing data to deliver intelligent analytics on performance levels.
Potential issues that performance analysis may help improve include:
Long wait times. An effective online medical scheduling software can help identify the reason behind long waits.
Queue management issues. Have a limited staff to handle client queues? A medical scheduler may assist in handling long queues and delivering recommendations for how to improve queue management.
Customer dissatisfaction. Providing customer feedback forms through appointment scheduling software can root out the source of customer unhappiness so you can focus on solving specific issues.
Lacklustre staff performance. Collecting information on how well your staff is performing in solving customer queries can tell you how to improve their work.
You don't need to dedicate personnel to decoding team performance. Online scheduling systems in healthcare are able to provide the detailed analysis you need to perform better without sacrificing any of your staff's time. At the end of the day, they'll work even more efficiently thanks to the smart recommendations from their scheduling system.
Benefits of Healthcare Scheduling Systems By Business Type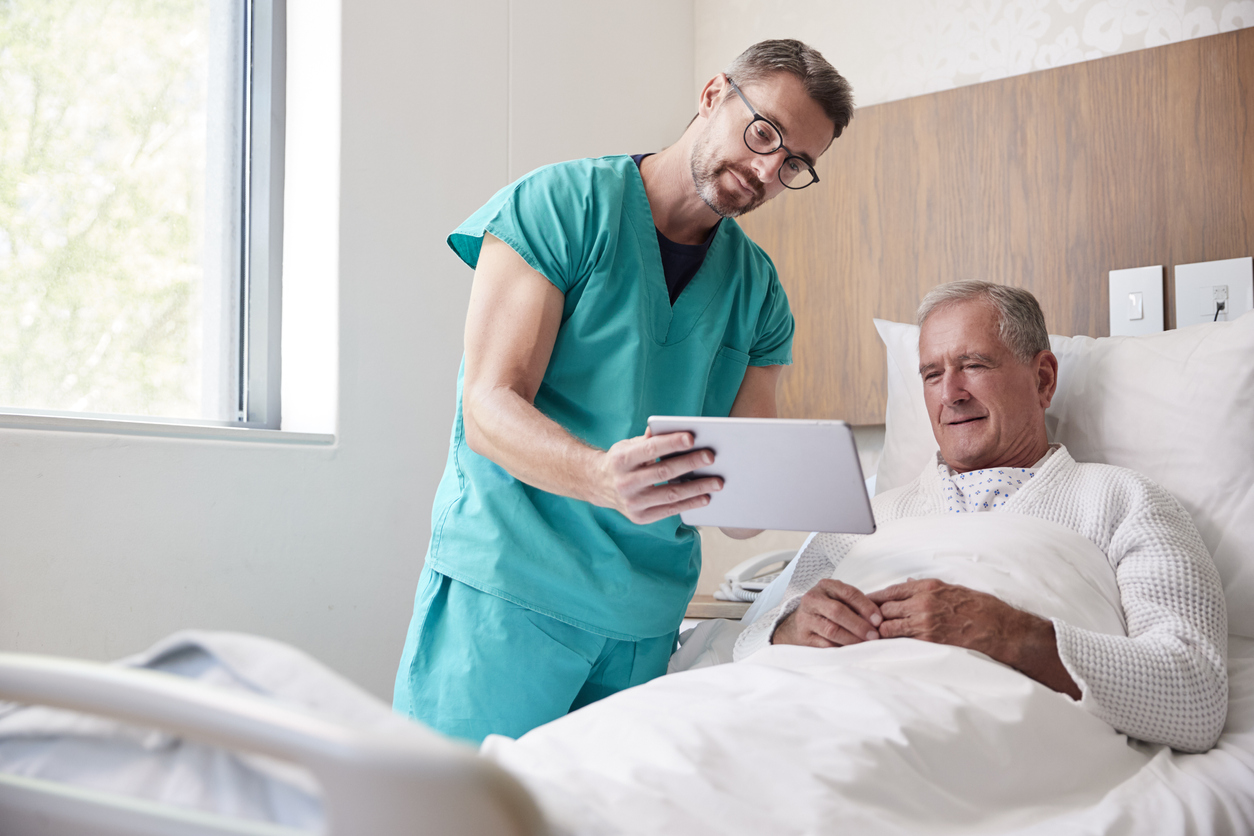 Many types of healthcare businesses exist, each with different scheduling needs. For example, a hospital may benefit less from personalization or technician-based booking than a physical therapist.
Different types of healthcare businesses may see different advantages from utilizing a medical office appointment scheduling software. Check out the chart below for a comparison of how these health-oriented businesses may benefit from a medical scheduler.
| | | | | | | | |
| --- | --- | --- | --- | --- | --- | --- | --- |
| | Wait Time | Patient Privacy | Personalization | Accessibility | Analysis | Technician Booking | Service-Based Billing |
| Hospitals/Clinics | Reduced for new and returning clients | Improved | N/A | Improved | Improved | N/A | N/A |
| Physical Therapy | Reduced for new and returning clients | Less applicable but still improved | Improved | Improved | Improved | Improved | Yes |
| Medical Advising | Reduced for new and returning clients | Less applicable but still improved | Improved | Improved | Improved | Improved | Yes |
| Mental Health Therapy | Reduced for new and returning clients | Improved | Improved | Improved | N/A | N/A | Yes |
Industry-specific appointment booking software may be beneficial to look into as well. Here are some examples of features that industry-specific medical appointment scheduling software may include.
Hospitals/Clinics
Hospitals and clinics are the most traditional healthcare environment on this list and require the ability to manage a crowd and store patient data securely. Healthcare scheduling software features for hospitals and clinics may include:
Online booking
Vaccination scheduling
Contactless check-in
Branded customization
Telemedicine integration
Online form builder
Post-discharge follow-up
Missed appointment rescheduling
Analytics and reporting
Automatic appointment reminders
Ultimately, clinics and hospitals are busy locations concerned with improving organizational efficiency. When looking for the best healthcare scheduling software, they should consider cross-department effectiveness, reducing wait time, and streamlining front desk administrative tasks.
Physical Therapy
Physical therapists maintain, rehabilitate, educate, or examine patients to help them stay healthy, commonly after pre-diagnosed health issues. They may be affiliated with a larger healthcare organization or work independently. Regardless, physical therapists may benefit from an optimized online medical scheduling software with features like:
Online booking
Branded customization
Telemedicine integration
Online form builder
Payment integration and processing
Patient personalization
Independent session booking
Insurance authorization tracking
Analytics and reporting
Automatic appointment reminders
Many physical therapy patients are recovering from surgery or other health setbacks. An effective medical office appointment scheduling software helps therapists provide patients with the support they need, whether at home or on-site, to train consistently and keep up a healthy, active lifestyle.
Medical Advisors
Medical advisors are healthcare professionals who advise people on health-related issues. Great examples are nutritionists, dietitians, fitness advisors. It's most common for medical advisors to work independently as technicians. Common features for advisor-oriented medical office appointment scheduling software include:
Online booking
Contactless check-in
Virtual waiting rooms
Branded customization
Online form builder
Telemedicine integration
Payment integration and processing
Patient personalization
Independent session booking
Insurance authorization tracking
Event scheduling
Analytics and reporting
Automatic appointment reminders
Oftentimes medical advisors can get creative with their offerings, even providing large courses or events instructing prospective clients about how to maintain a healthy lifestyle. A great medical scheduler should allow them to experiment with new formats all while keeping up with their regular clients, filling up their calendars with bookings without having to tend to administrative work themselves.
Mental Health Therapy
Mental health therapists include psychiatrists, psychotherapists, mental counselors, mental coaching, and emotional therapy. They may work as part of a larger organization or operate independently. Common features for a medical scheduler may include:
Online booking
Provider search
Telemedicine integration
Online form builder
Payment integration and processing
Patient personalization
Independent session booking
Insurance authorization tracking
Analytics and reporting
Automatic appointment reminders
Thanks to the introduction of modern technology, mental health counseling is often performed online to support a patient's busy schedule. Therapists should focus on integrating into their patients' days, providing ongoing emotional support and prioritizing check-ins and follow-ups so their clients can stay consistent with mental health best practices.
Conclusion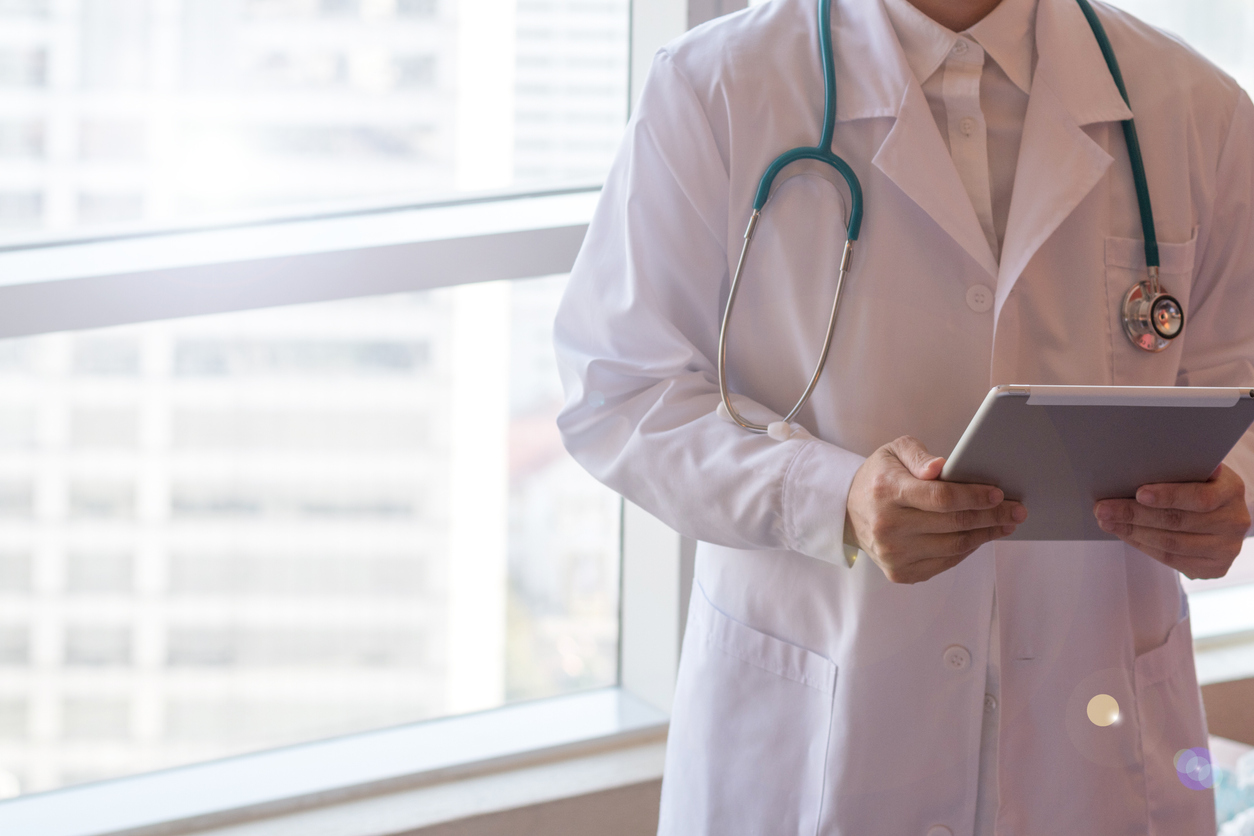 Healthcare scheduling systems are useful for a variety of medical establishments and can greatly improve patient experience all while freeing up medical professionals to do less busywork and focus more on meaningful tasks to enhance their patients' wellbeing. Finding the right solution may seem challenging at first, but improving your client's health through better patient-provider communication and doing better business through an intelligent solution is worth the effort.
Scheduling got you beat? Skiplino is a medical scheduler with flexible integrations, automated reminders, reporting and analytics, and more to offer independent practitioners and larger organizations alike. Start your 7-day free trial here.