One. Two. Three.
Imagine if you could schedule an appointment just like that. No more staying on hold forever, or waiting for a terse email back only to inform you that the time slot you selected isn't available, and you're going to have to wait another three weeks for another appointment time.
Fortunately, there is a way for organizations to pick up the pace when it comes to scheduling appointments. Appointment booking software is designed to streamline the process by which you can book an appointment with features like:
24/7 Availability
Customer Relationship Management System
Monitoring and Analyzing Statistics
Secure Encryption
Online Payment Integration
Automated Reminders
With these functions automated, your staff will no longer have to spend hours scheduling appointments with customers. Instead, they can focus on more complex customer-facing work, improving online issue resolution on problems that matter.
Don't worry if you're new to the online booking system world. Let's take a look at the ways to get a booking, a few of the best booking software, and review the best way to schedule an appointment.
3 Ways to Schedule An Appointment
Online appointment scheduling isn't the only way to schedule an appointment. To understand the appointment scheduler, you need to see your other options for booking an appointment.
Phone Booking
Email Schedule Making
Web Scheduling
1. Phone Booking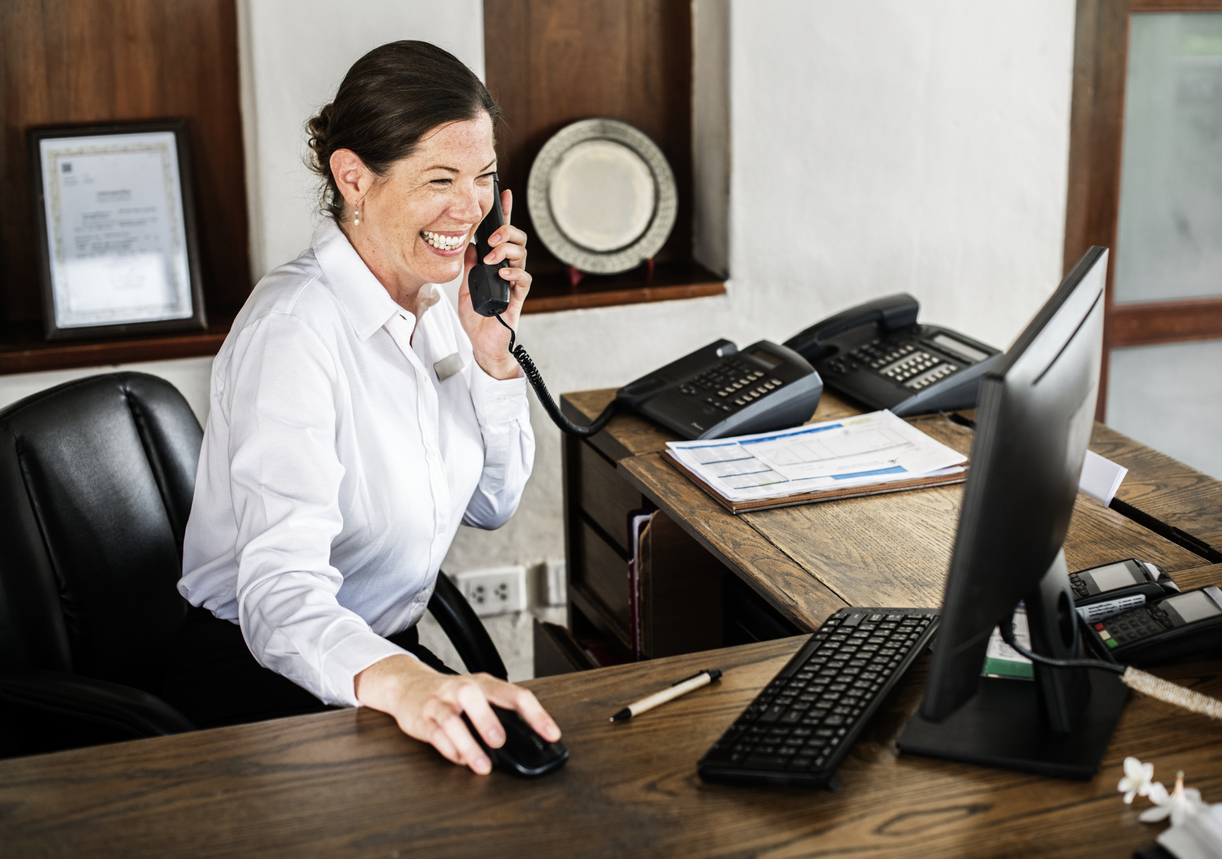 The most traditional form of scheduling that's still around today, phone booking is when customers call your company's phone number and schedule an appointment over the phone with a live customer service representative.
Booking over the phone is a demanding process for both customers and the company. On the personnel and technical setup level, both are required to have the following:
| | | |
| --- | --- | --- |
| | Technical | People |
| Customer | Quiet environment Ability to wait on hold on their phone for an unspecified amount of time | Social capacity to conduct a phone conversation Available time during designated work hours to call in |
| Company | Standard phone sets Toll-free landline Company call script accounting for as many scenarios as possible | Customer service representatives available constantly through phone A professional environment to pick up phone calls |
Accessibility matters more and more to the modern consumer, and phone booking is not the most accessible, whether for your company or your customers.
While in the past calling ahead for an appointment was the most convenient option at the time, appointment scheduling has moved online in the modern-day. Keeping your technology up-to-date is the best way to stay in your customers' good graces for making their life simpler.
2. Email Schedule Making
Email scheduling is scheduling an appointment through a back-and-forth exchange of emails. You've probably done this before at some point in time in a professional environment.
Most email scheduling happens in a B2B environment, where clients seeking specific services or companies working together in some capacity end up booking a time through email. While at a glance email schedule making appears more convenient than phone booking, it has a few drawbacks of its own:
Back-and-forth communication. Having to communicate your intent throughout 10 messages is far worse than booking directly.
Timing delays. A single missed or unread email could lead to extended delays in booking an appointment and force you to start over again.
No automatic appointment scheduler capabilities. Scheduling over email doesn't automatically enter meetings into your appointment calendar. It's far too easy to let a scheduled appointment slip through the cracks because you didn't add it to your calendar.
Inefficient scheduling for individual customers. Emailing back and forth with individual clients and trying to keep track of separate email chains will get confusing for your customer service representatives very quickly.
While email scheduling is decidedly more accessible than phone booking, it's far less immediate and likely to slip through the cracks of communication. If your client or colleague doesn't happen to use emails frequently, they might end up no-showing you without intending to. Besides, email scheduling is better suited to the realm of business-to-business interactions rather than individual customer interactions.
3. Web Scheduling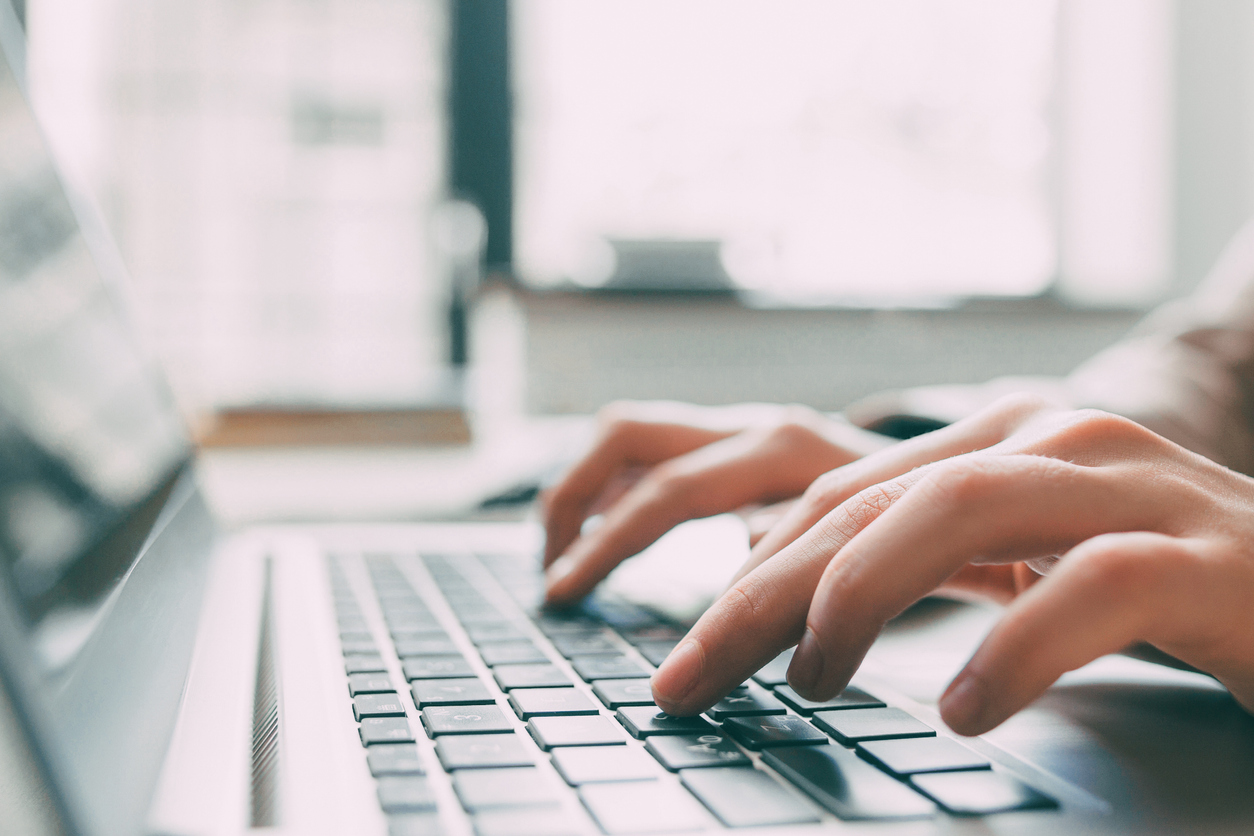 An online booking system is a type of software or scheduling website where your customers can schedule an appointment and maintain it on their own while your company manages bookings and/or employee shifts to cater to customer needs.
Online booking is highly accessible due to its availability on almost any type of platform or device. They are typically available in a mobile app, scheduling website, or installed desktop free appointment scheduling software, although you'll have to check the specific booking software to see how many platforms it's available across.
Compared to phone and email booking, booking software offers a variety of benefits:
| | | | | | |
| --- | --- | --- | --- | --- | --- |
| | Accessibility | Communication | Automation | Analytics | Payment Processing |
| Phone Booking | Low | Time-consuming | N/A | N/A | Unsecure |
| Email Booking | Medium | Lengthy | N/A | N/A | Unsecure |
| Online Appointment Scheduling | High | Quick and straightforward | Automated calendar integration and reminders | Analyzes online booking and on-site queueing data | Secure; links directly to payment processor of choice |
An appointment scheduler allows you to schedule an appointment in a way that's accessible, quick, and convenient for clients. Organizations can book clients for meetings and appointments without your customer service representatives needing to manually schedule anything. It's a game-changer for setting up client conferences, demos, or any other type of meeting.
Now that you understand the benefits of online appointment scheduling, it's time to turn an eye to judging the best online scheduling calendar for your needs. How can you decide what free appointment scheduler (or paid appointment scheduler, for that matter) will fit your needs?
6 Things to Look for In A Web Scheduling Solution
It should be simple to schedule an appointment. Integrating booking software into your business will make it easier than ever for your customers. But first, you have to pick the right appointment scheduler. What are the six major things should you be looking for in an appointment calendar?
Accessibility
Automation
Payment Integration
Reporting and Analytics
Customer Relationship Management
Pricing
1. Accessibility
Imagine you work at a bank. You want to encourage bank clients to visit your location for financial consulting appointments. While part of you may be tempted to market the idea to customers through emails or phone calls, you'll need to turn your thinking to the most crucial piece of the puzzle: the accessibility of appointment booking.
Let's look at accessibility again, because it's incredibly important for your customers. You have a few barriers to consider in terms of improving accessibility for the average client:
Financial/occupational ability. Can your customer afford transportation? Does their occupation affect their ability to stay on phone for extended periods?
Time management. How much free time do your customers have to schedule an appointment? Are they available to show up early to queue at your location? Do their responsibilities hamper their ability to book an appointment in a timely fashion through the available options?
Social skills. Will your customers feel comfortable speaking on the phone to an agent? Do they have a social disorder that could prevent them from doing so? Could they have trouble queueing alongside big groups? Would a virtual branch be more effective?
Implementing an online booking system in the first place will help you remove most of these barriers, but it's worth paying extra attention to how well you are eliminating inaccessibility issues.
Thinking back to the bank example: your scheduling calendar should be accessible and simple to use, making it not just available but intuitive for users who might not have experience with previous free online schedules. Any scheduling website needs to be streamlined enough to actively save your clients' time and energy. A simple scheduling process suggests an intuitive banking experience and signals to your customers that you're willing to go the extra mile for their convenience.
Before you implement your calendar appointment system, think about it from the perspective of a user. Is it accessible? What makes it easy to use? Can you find help or support if you need it?
Your answer to each of these questions should be a resounding yes. If not, it's time to reconsider and start looking at more accessible options for scheduling tools.
2. Automation
An appointment scheduler with plenty of bells and whistles may seem impressive in theory. In practice, however, you just want your appointment calendar to save your employees as much time as possible.
Businesses will save up to $3.2 billion from online appointment scheduling. Automation means your employees:
Spend less time scheduling. The administrative work behind booking each calendar appointment can range anywhere from minutes to hours. Saving that time means saving labor costs.
Faster customer service. Ramping up the speed at which customers receive service translates into serving more customers in the same window of time.
Breaking free of time/location constraints. When customers schedule an appointment online, they no longer have to abide by the traditional 9-5 business calendar. You'll receive more bookings outside of hours that will improve business overall.
Book more virtual appointments. Trying to expand a virtual branch? 24/7 online appointment scheduling will help you schedule anytime, anywhere.
Here's a brief list of functions to consider automating:
Self-Scheduling
Calendar Integration
Upcoming Appointment Reminders
Cancellation/Rescheduling
With an online booking system backing them up, your employees should have their work cut out for them. Customer service representatives can focus on responding to more complex customer inquiries, while your booking software takes over the mechanical, repetitive functions of booking meetings. Automated scheduling is also less prone to errors on the business side, which translates into an improved experience for your customers along the way (and less headache for any business owner).
3. Payment Integration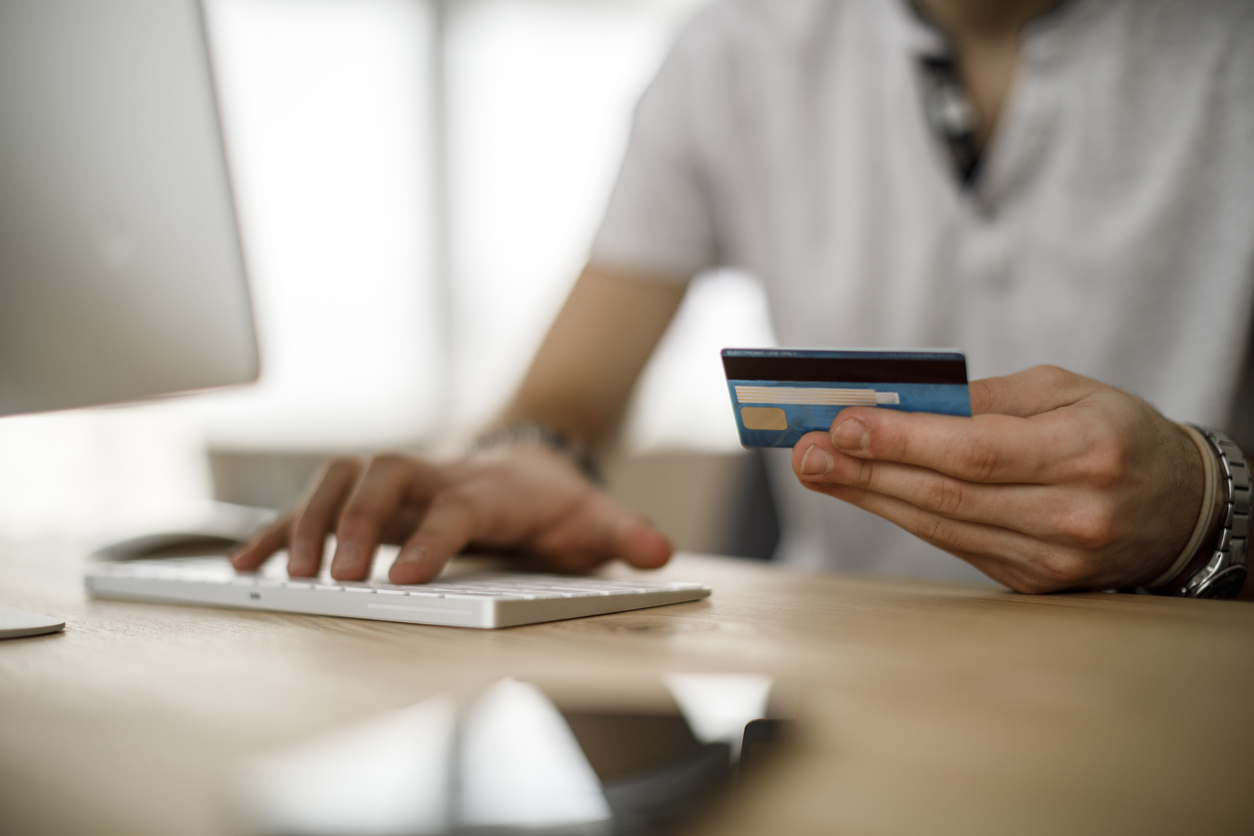 84% of customers plan to shop online in the future. Whether your company is a credit union or a retailer, it's time to consider that paying for things online is less of a trend and more of a norm at this point.
Why does payment processing integration matter for your scheduling website? Allowing customers to pay for their services online opens you up to a broader set of clients, making their experience with you easier. Better customer experiences translate into a higher return rate.
For example, let's say there's an online product you're interested in. Would you rather pay for the scarf online and receive it in the mail, or have to go to a physical store and pay for it there?
Most customers, especially younger folks, would much rather pay online for their product to be delivered. Even if you wanted to pick it up curbside at the mall, not having to pay for it in-store speeds up the purchase process and incentivizes your customers to come back for more down the road.
Your web scheduling tool needs to include integrated payment processing for easy online payment, such as options for:
Credit/debit card
Bank transfer
Online payment processor (i.e. PayPal, Stripe, Square)
Mobile payment
E-Wallets
Flexible payment integration is an important part of accessibility as well. Your services should be available for all customers.
4. Reporting and Analytics
Analyzing your performance leads to better business outcomes. 49% of businesses stated that analytics helps them make better decisions. Long-term improvement relies on careful reflection about what's been working and what hasn't.
Without reflecting on data, your company will stagnate. You should be collecting information on customer feedback, queue management, individual agent performance, and more so you can:
Improve customer retention
Enhance customer service
Predict business performance and customer behavior
Target new customers
Not every single appointment scheduling system contains business analytics capabilities, so you should be careful in selecting the ones that at least offer basic data collection and analysis. Information is what will assist you in growing your company, and you can't have that without collecting analytics.
5. Customer Relationship Management
Customer relationship management (otherwise known as CRM) features are the secret ingredient to more personalized customer service. They document customer details so you never lose track of communications with your clients.
CRM records fall into two categories:
Information: Basic information about the customer. For example,

Name
Address
Preferences

Interaction: Prior appointments or communications with the client.

History
Emails, text messages, phone calls (virtual)
Meetings, conferences, conversations (physical)
Having both on file rounds out a comprehensive customer profile so that even if a customer is serviced by a different agent they can still receive highly personalized service. The agent no longer has to worry about being unfamiliar with the client, since they just need to glance over the CRM's summation for a quick overview of what they need to know.
For the customer, CRMs bring better customer service. When they show up, they don't need to spend any time rehashing prior communications with the same organization. Instead, they can jump straight to discussing why they're here.
Personalization coupled with more efficient service: what's not to love about CRMs? That's why it's important to make sure your appointment scheduler has one.
6. Pricing
When it comes to pricing, there are a few questions you need to ask yourself (and answer honestly):
How much does your ideal booking software cost?
What's the average market price of a scheduling calendar? (Do some research.)
How much value will online appointment scheduling bring you?
What functionality is a must-have? What functionality is just nice to have?
Will you need to spend additional money to integrate this online booking system into your current infrastructure? How much?
You don't want to spend an exorbitant amount on scheduling. That being said, trying to skim down the price in exchange for quality isn't a good choice either.
The good news here is that scheduling tools range widely in terms of price. There is free appointment scheduling software that might serve you well, in addition to solutions that might cost you thousands of dollars.
Whenever possible, try out a free trial of any product you like before pulling out your wallet. User experience will help you decide whether or not it's worth the price.
3 Best Scheduling Apps for Financial Institutions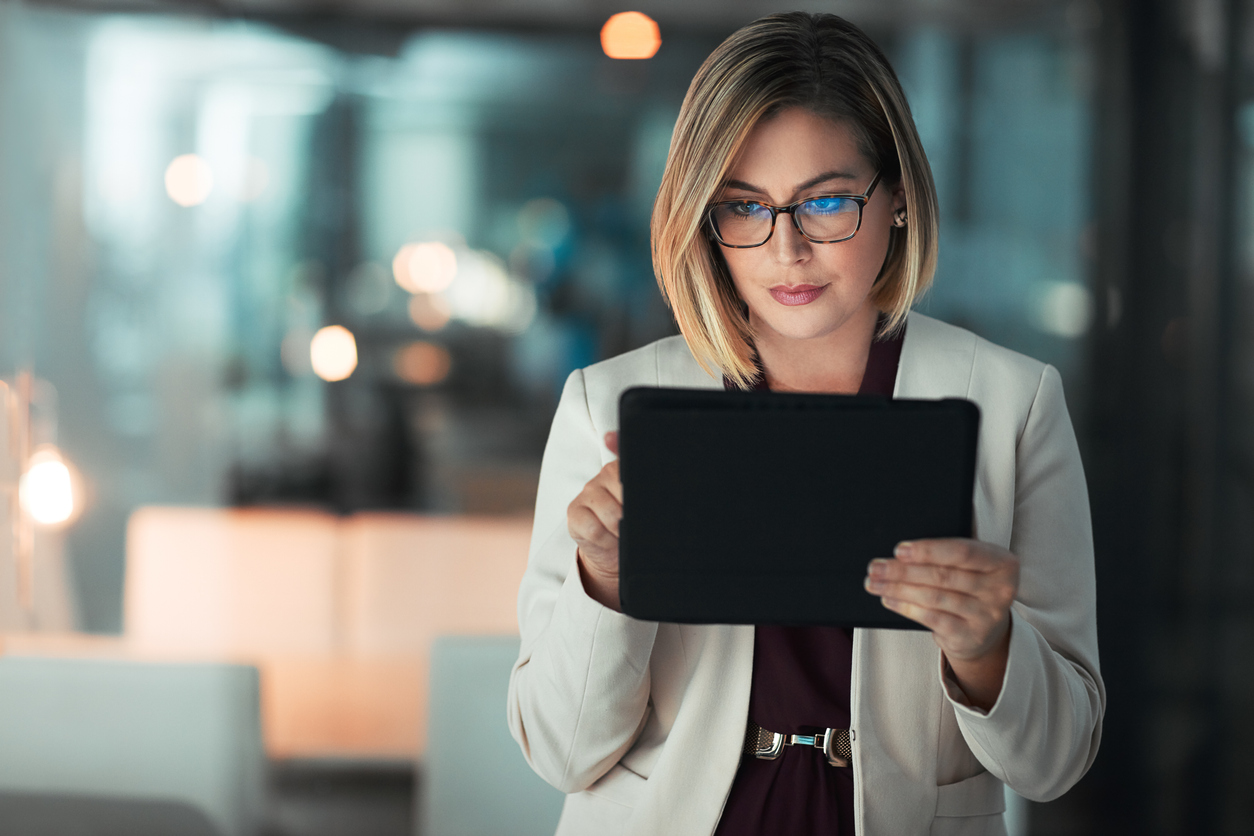 After reviewing the criteria for scheduling apps, it's time to take a look at the best in the industry. Here's a deep dive into the three best scheduling apps on the market.
Appointment Plus
Picktime
Skiplino
Appointment Plus is "appointment scheduling software that's built to scale". It takes pride in omnichannel, enterprise-grade web scheduling that's secure and flexible enough for a business of any size.
You can install Appointment Plus on most devices, whether it's a tablet, desktop, or mobile device, making the customer experience of viewing their calendar appointment far more modern and convenient.
Let's see how it ranks against the evaluation criteria:
Accessibility: High. Installable across platforms and devices. Simple, one-tap registration available to all users.
Automation: Medium. Overall you can sync events across different calendars and sites, although you need to install a plug-in to do so.
Payment Integration: Low. Payment processing is only available in the platinum package and above.
Reporting and Analytics: Medium. Analytics is available, but only for the gold package and above.
Customer Relationship Management: Medium. Customer relationship management is built into most of the different industry integrations, but not all.
Overall, Appointment Plus is an intuitive, user-friendly tool. It may not be ideal for small businesses due to the lack of available functionality for lower-payinglower paying users.
Picktime offers an appointment calendar where users can easily reschedule or cancel, receive notifications and updates on appointment status, and book in courses. Company members can manage staff schedules and business status from a distance. You can customize your scheduling website for different service packages and more.
Their robust, direct booking lets clients schedule an appointment that will automatically show up on your calendar.
Accessibility: High. SME friendly. You can share your Picktime appointment calendar directly via a link.
Automation: High. Direct notifications to clients about upcoming appointments, invoice generation, and automated email alerts to staff members.
Payment Integration: Medium. Partnered officially with PayPal and Stripe, but doesn't take other forms of booking.
Reporting and Analytics: Medium. Picktime delivers reports on revenue, top-rated services, top staff members, but no business recommendations or insights.
Customer Relationship Management: High. Add customer notes easily for future communications. You can also add intake forms for direct information collection.
Picktime offers an intuitive platform with great capabilities for booking. A few administrators on the company side have pointed out that it can be challenging to pick up initially, but functions well after some accommodation.
Skiplino is a booking software, among many other things, that lets you manage quickly and intelligently. It's smart and cloud-based, offering direct assessments to improve customer satisfaction. What's more, it's walk-in friendly, allowing customers who have just arrived on-site to add themselves to the queue.
On the company side, you can easily keep track of customer queueing through a clear display.
How well does Skiplino rank compared to the other appointment scheduling applications on this list?
Accessibility: High. Skiplino integrates with any device and allows 24/7 booking, including on-site queueing.
Automation: Medium. Skiplino allows custom integration. Ultimately, it's designed for immediate push notifications.
Payment Integration: High. Skiplino allows custom integration and processes payments through Virtual Branch.
Reporting and Analytics: High. Skiplino excels at providing feedback on customer and agent data, generating smart recommendations for your business to follow.
Customer Relationship Management: High. You can view and edit your customers' history with your company through the Skiplino app.
Skiplino is a great solution that's most well-suited for companies that require queueing, regardless of whether it's on-site or virtual.
Conclusion
Finding the right appointment scheduler is no easy task, but it doesn't have to be overly challenging either. With this guide, hopefully, you'll be able to pick the right scheduling calendar for your company's needs. There is plenty of other great booking software out there as well, so just be certain to do your research before making the leap.
Want to try a queue management system that is smart, user-friendly, and great for managing customers in the stages of scheduling an appointment as well as clients who are already queued? Try out Skiplino for free to streamline and grow your business.