Scheduling takes up a lot of time for small to medium-sized enterprises.
Whether your customer is booking a service appointment, finding time on your calendar for a business meeting, or attending a demo of your product, chances are they will end up wasting time on manual scheduling. Think about how many steps they have to go through:
Call or email in during a free moment
Repeat their information to a member of staff over phone or email
Run through empty slots on their calendars until a shared availability pops up
Record the date and time of meeting on their calendar
By the time they're finished booking an appointment at your location, they've probably wasted a few hours of their life on scheduling. In fact, it's a huge time waste even for your employees: 40% of employees in larger organizations spend 4.75 hours scheduling meetings each week.
But scheduling doesn't have to be so time-consuming. With the help of an online schedule builder, your customers should be able to book their engagements via self-scheduling straight from their device.
For many enterprises, the cost is going to be the first thing that comes to mind. Can you afford a state-of-the-art schedule maker app after paying for basic operational expenditures? Is it worth the price?
Thankfully, there's a respite for companies who want a scheduling helper but aren't willing to fork over the big bucks. A free schedule maker isn't hard to find online. What's more challenging is finding an actually effective schedule maker for free.
Want to find out how to pick the best free scheduler maker? Read on to see what you should be searching for and a list of the top 3 best free options.
Criteria for Picking the Best Free Schedule Maker
Putting the issue of pricing to one side, picking the best scheduler organizer is also about user experience and functionality. Here are the 7 criteria you should consider when picking your visual schedule builder:
User Interface
Online Self-Scheduling
Customer Relationship Management (CRM) Features
Real-Time Reminders and Updates
Schedule Management
Online Form Builder
Payment Integration
Criteria 1: User Interface
A great user interface is a balancing act between functionality and visual appeal. The ideal visual schedule builder should combine the two for a display that's simplistic without being reductive and elegant without growing complicated.
Avoid clutter. Too much visual clutter on the screen is a telltale sign of bad user design. Simple is better when it comes to the user interface.
Focus on essentials. Can you access the most important parts of your daily schedule maker with ease? Or is there confusion about what the essentials even are? Great design means centering the crucial components.
Stay intuitive. Ask yourself this question: is navigating through my schedule builder effortless? If not, the user experience isn't easy enough.
Clarity matters. Within a great user interface, users should know quickly which button does what. Confusing clicking or flow can signal a lack of cohesion.
Picking a solid interface is about more than just making your life easier. Your customers need to be able to intuitively access their appointments through whatever scheduling coordinator you choose. Selecting one with a flawless user interface is the key to guiding them into a great customer experience.
Criteria 2: Online Self-Scheduling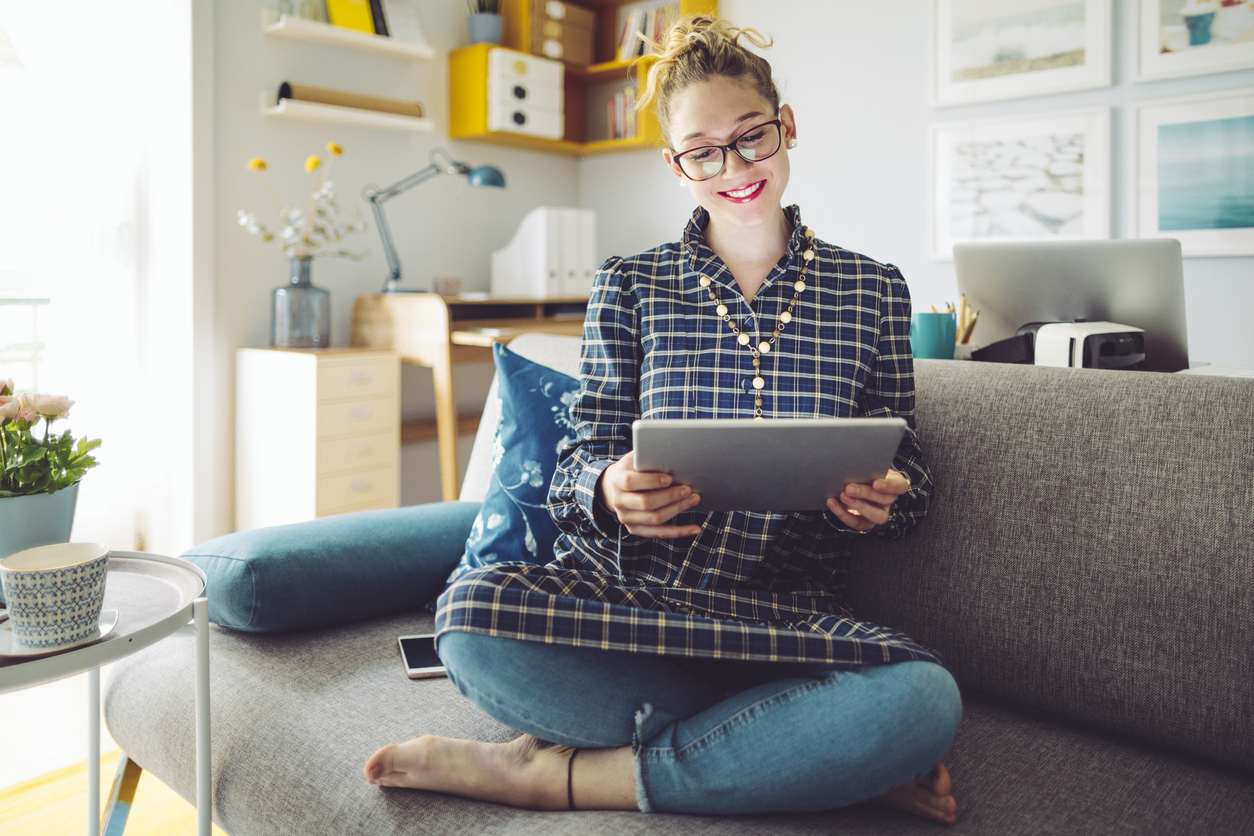 Booking your own appointments online isn't traditional, you might think. And you would be right. Most organizations still rely on old-fashioned scheduling to book clients.
Allowing customers to book their own appointments streamlines the way they interact with your company. No longer do they have to go through the tedious process of scheduling appointments over the phone or through chains of emails. Now they can book meetings on the go within moments.
Remember the steps you read through at the beginning of this article? This is how simple your customer's experience would look like with online self-scheduling.
Visit your website/social media to access online booking
Make their appointment through a calendar display
Fill out personal information (optional)
Just like that, your customer is done. They'll receive reminders as the date of their appointment approaches. All they have to do then is show up.
Here's an even more straightforward comparison between manual scheduling and self-scheduling:
| | | |
| --- | --- | --- |
| | Manual Scheduling | Free Schedule Maker |
| Booking the Appointment | Can take customer service reps and clients up to 30 min to successfully make a booking | Done within 5 minutes for clients, hands-off for customer service reps |
| Pre-Appointment | Customer needs to set manual reminders | Appointment integrates into an online calendar, automatic reminders/updates |
| During Appointment | Waiting on-site is time-consuming and unproductive | The queueing solution can distribute tickets in lieu of on-site waiting |
| Post-Appointment | No active follow-up from service providers | Follow-up messages sent via scheduling platform |
Online self-scheduling isn't just simplified traditional scheduling. It also offers greater accessibility to people who might not have time to dial in during work hours, socially anxious folks, and anyone else who has too much on their plate to call ahead. Any schedule maker freeware that's worth your time should include self-scheduling functionality.
Criteria 3: Customer Relationship Management (CRM) Features
Your average customer is busy. They don't have time to dust off their personal information each time you have a meeting or appointment scheduled.
If only there were a way for you to take on the responsibility of organizing their information without expending any effort. (You can probably see where this is going.)
Customer relationship management (CRM) refers to the practice of managing interactions with your customers. Software with CRM features stores previous interactions, offering recommendations and customization for future outreach as well.
In plain terms, CRM can help you:
Retain customer profiles over time. Each piece of information about your customer is easily stored away in your CRM center, available for search or cross-referencing.
Customize customer interaction. Personalized recommendations can craft a far more intricate customer journey than otherwise possible.
Improve business relationships. Set automated reminders to follow up and stay connected with your clients.
Better customer support. Need a way to manage customer inquiries or support requests? CRM platforms can help you centralize your inbox and respond to queries in a timely fashion, enhancing your customer support capabilities.
Customer relationship management has the potential to supercharge your relationship with any client, customer, or business partner. While it's certainly possible to invest separately in a CRM solution, a free schedule maker with CRM integration will help boost your customer service before, during, and after the actual scheduling.
Criteria 4: Real-Time Reminders and Updates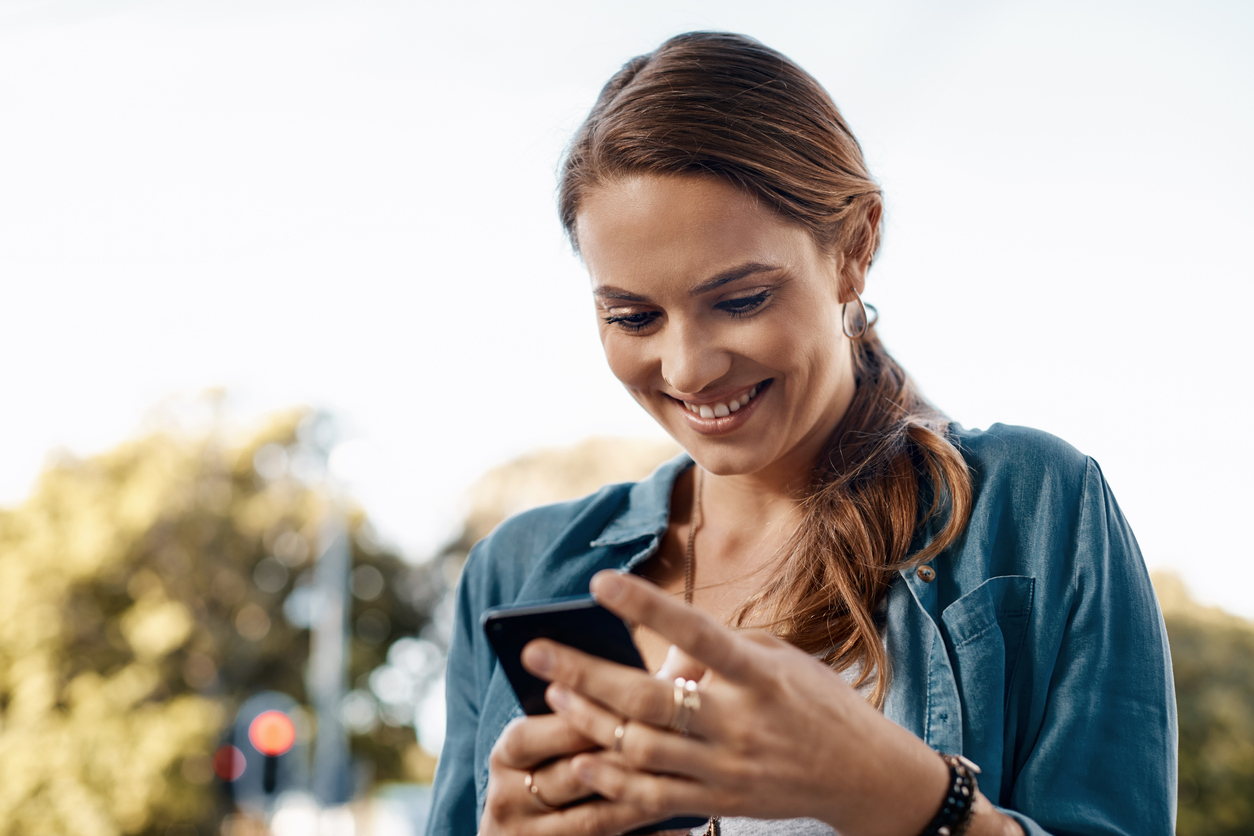 Missed appointments are a huge loss, both for businesses and for the customers who are missing out on an opportunity to be served. Your clients are busy. How do you keep them on track to show up for their booking?
An effective schedule builder should provide real-time reminders and updates on the status of the appointment. This may include:
Booking confirmation
Service provider information
Pre-appointment messages
Appointment reminder (1 day/week in advance)
Cancellation/rescheduling notifications
Your customers should be able to track the status of their appointment, learn about who is scheduled to serve them, receive reminders about the preparation they need to do ahead of your meeting, and notifications reminding them about upcoming appointments. Automated text reminders reduce no-shows by 40%.
Employing a visual schedule builder should help your company too. Employees should get a heads-up when appointments are booked, be able to send out messages to their clients, and receive word when any appointments have been rescheduled or cancelled.
With traditional scheduling, customers needed to call ahead to reschedule their bookings. Putting too much scheduling responsibility on them made people less likely to actually remember to cancel or rebook.
A great free schedule maker incentivizes users to properly reschedule. When people can rebook simply through a few taps on a screen, they'll be far more motivated to actually do so. You're streamlining the appointment-making process on their side and saving yourself so much more work in the long run.
Criteria 5: Schedule Management
Managing your day isn't easy, especially if you have to book meetings through a manual back-and-forth exchange. Your schedule maker app has you covered when it comes to schedule management.
Automatic self-scheduling isn't just super convenient for your customers. It also cuts down on the hours you spend each day planning out meetings.
Think about it like this. Which of these two scenarios would you prefer?
Spending hours responding to long email/phone exchanges in order to book a single meeting
Opening your calendar each morning to see which customers have self-scheduled meetings with your team
Implementing a scheduler organizer will keep you on track to save hours each week on bookings. No more constant calendar negotiations: just let clients schedule their own time and you're good to go.
Criteria 6: Online Form Builder
You can't personalize customer service without knowing about your customers ahead of time.
Traditional scheduling advises you to ask customers questions over the phone to collect their information. Manually gathering information on your clients through a standard set of questions is a time-consuming, thankless task.
In other words, a job well-suited for a free schedule maker to assist your employees on.
Online form builders let you design questionnaire forms where customers can fill out their information. You only need to build your form once to start collecting information from clients on:
Appointment goals
Personal information (occupation, the purpose of visit, preferences, sensitivities)
Required paperwork
Eligibility for service
No need to send out paperwork like contracts or agreements to each individual client either, as a scheduling coordinator with robust enough capabilities will just let you build out templates for each situation.
A great free schedule maker should help you find out everything you can from your clients before they even show up.
Criteria 7: Payment Integration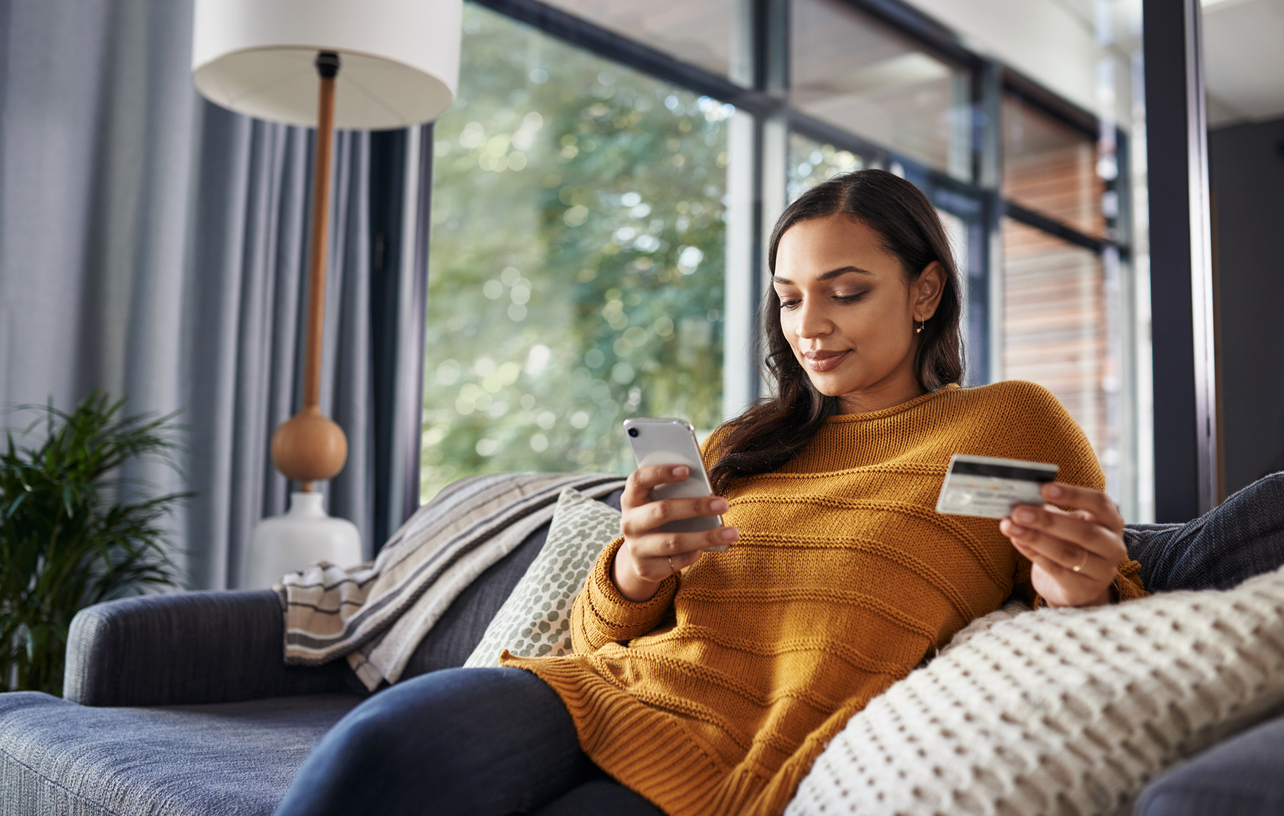 If your business lets customers order online, payment integration is another helpful tool to have in your schedule builder.
Online payment processing makes the process easier for customers who are accustomed to paying online. 45% of customers complete purchases directly through their mobile phones, and that number will only rise in the future.
Integrating online payment methods ensures your business remains accessible to customers who prefer paying by card or online payment processor. The more accessible it is to make purchases from you, the more successful your business will be.
Top Free Schedule Maker Options
Even with the criteria provided, you might still be having a tough time sifting through the huge array of options for scheduling apps. This article will help you get started. Here are 2 recommendations for the best schedule maker freeware on the market.
In addition to the above, we'll also highlight some of the paid features you may want to consider with Skiplino's appointment software (pro tip: you can try it for free for 7 days!)
Calendly
Calendly is a free schedule maker that prides itself on "helping you schedule meetings without the back-and-forth emails". You only need to share a link to your Calendly with potential customers, and they can book their own appointments on your calendar.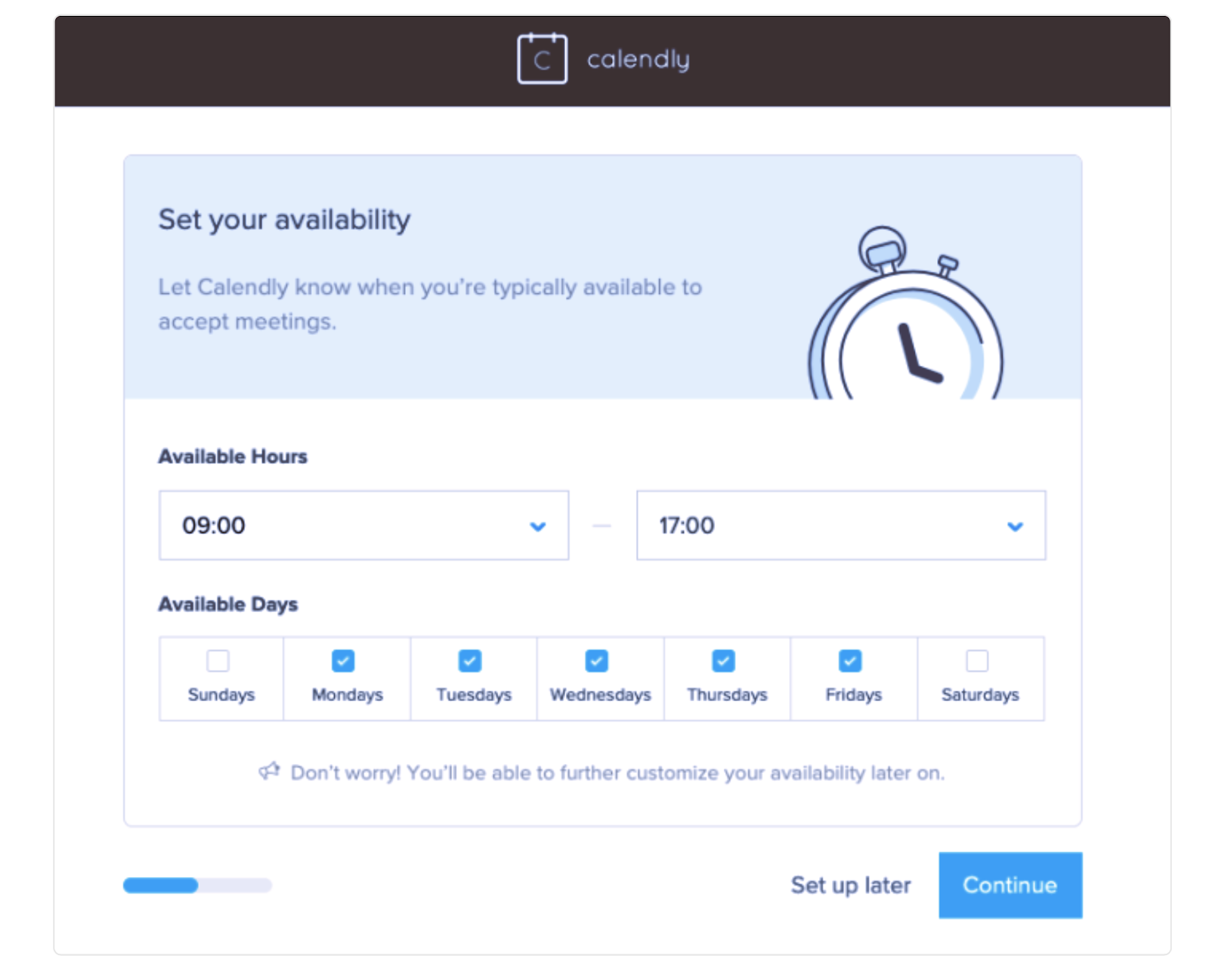 A few notable features on the freemium level include scheduling unlimited meetings, integrations with select online calendars, and the ability to add Calendly links to your website. Plus, you can set your own availability so you maintain time to work on projects outside of meetings.
Evaluation Criteria Feedback:
With that in mind, how does Calendly match up to the criteria for schedulers?
User interface: Clean and simple. However Calendly doesn't offer visual customization in the free plan.
Online self-scheduling: Yes.
Customer relationship management (CRM) features: No. Calendly is scheduling simplified, but additional functionality is limited.
Real-time reminders and updates: Yes, with limitations. Users receive notifications of new meetings scheduled, but not fully enabled notifications for upcoming meetings. SMS notifications are included only in the paid plans.
Schedule management: Yes. Integration with other calendars is effortless since your Calendly calendar can be accessed via a link.
Online form builder: No.
Payment integration: No. Additional payment app integrations are only available through the paid plan.
Overall, Calendly is a simple solution that's good when it comes to scheduling. Add-on features are somewhat lacking, and few features are included on the free plan.
Doodle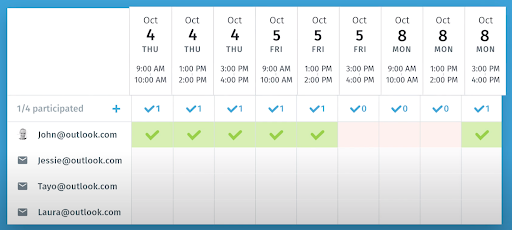 Doodle is a free schedule maker designed for booking meetings and other events. Users simply mark off when they're available or not available on a calendar display.
The organizer or admin will be able to review the finalized calendar after that's finished and pick a time that's best for everyone. After you pick the best time, you'll be able to send out a notification to everyone about the booked time slot.
Just like Calendly, Doodle is accessible through a link, making it available to people no matter what device they're on.
Evaluation Criteria Feedback
Let's see how well Doodle breaks down in comparison to the evaluation criteria.
User interface: Doodle provides a solid user interface, although the repetitiveness of the visual design is a little busy.
Online self-scheduling: Yes. This is Doodle's main utility. Premium plans add features like poll deadlines too.
Customer relationship management (CRM) features: No. In the premium plan, you can request additional participant information, but it's limited to a few fields of contact information and doesn't have much customizability.
Real-time reminders and updates: No. Auto-reminders are only available through premium paid plans.
Schedule management: No. You can only sync up Doodle calendar alerts with a paid plan.
Online form builder: No. Doodle is designed primarily for scheduling, not for collecting customer information.
Payment integration: No.
Doodle is a solid, simple tool for scheduling and viewing availability, but you can't get much further utility in terms of customer relationship management.
Skiplino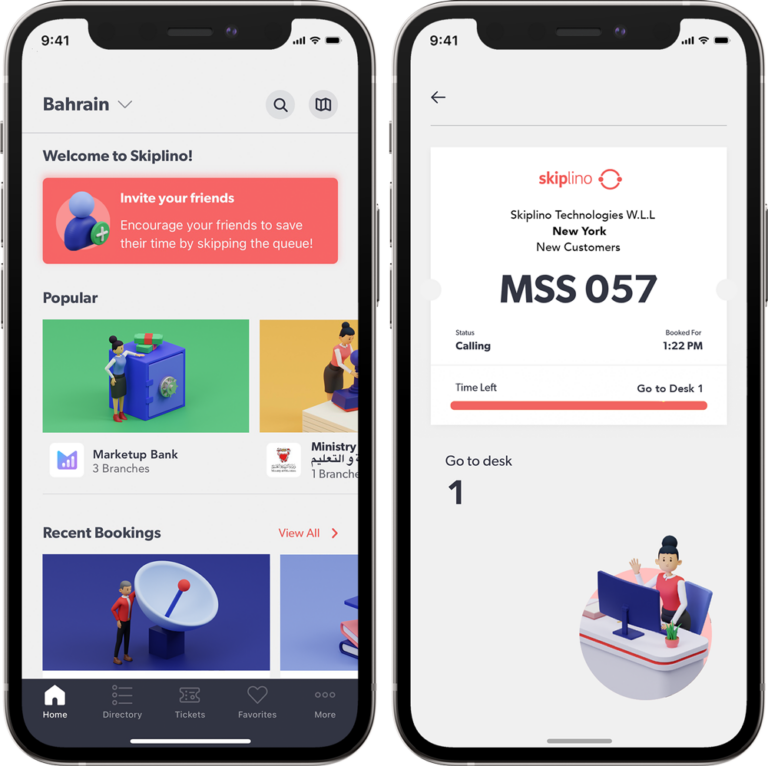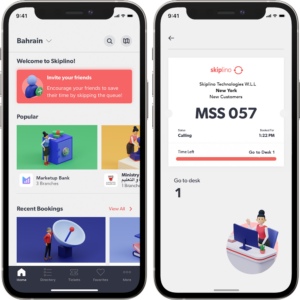 Skiplino is an intelligent schedule builder that monitors real-time queueing information to craft a calendar according to scheduled appointments. This cloud-based software assesses on-site data to enhance agent and employee performance and improve customer satisfaction rates. While the scheduling software is not free, there is a 7-day free trial offering all the functionality of the full product so you can really test out the differences from its freemium counterparts.
Compared to other link-based scheduling helper apps, Skiplino is designed to be mobile-friendly and includes an app for additional versatility. Customers and employees can view appointments in a clear interface straight from whatever device they fancy most.
The ability to automate push notifications also helps prevent appointment no-shows.
There's also a ticketed queuing system on the client side where people can track their progress — whether they're on-site or off-site.
Evaluation Criteria Feedback
How effective is Skiplino as a schedule maker app?
User interface: Clean and clear. Skiplino is functional both from desktop and mobile.
Online self-scheduling: Yes. Customers can book appointments and show up on-location without having missed a beat.
Customer relationship management (CRM) features: Yes. Skiplino is fully customizable with smart recommendations based on current performance data.
Real-time reminders and updates: Yes. Skiplino updates customers by text or email about their upcoming appointment and solicits feedback afterwards.
Schedule management: Yes. Skiplino integrates into any calendar easily. The automated notifications make it even simpler on the customer side.
Online form builder: Yes. Skiplino offers online forms for filling out.
Payment integration: Yes. Skiplino offers payment processing through the platform.
It's safe to say we stand by Skiplino as a great queueing and schedule builder solution, regardless if a business is big or small.
Schedule Maker Comparison
| | | | | | |
| --- | --- | --- | --- | --- | --- |
| | User Interface | Online Self-Scheduling | CRM Features | Real-Time Reminders/Updates | Schedule Management |
| Calendly | ✓ | ✓ | X | ✓ | ✓ |
| Doodle | ✓ | ✓ | X | X | X |
| Skiplino | ✓ | ✓ | ✓ | ✓ | ✓ |
Hopefully, this comparison will help you pick the best schedule maker software for you.
Conclusion
Picking the right visual schedule builder for your enterprise will largely depend on your business needs. Consider how important each of the criteria listed above is to you and select accordingly. Even if you're on a budget, there's no reason you shouldn't be able to find a great product to boost your business efficiency.
Considering a schedule maker app with a great utility that you can try out for free? Try out Skiplino, the flexible scheduling coordinator for better customer booking.