Who doesn't love free stuff?
No matter what you find yourself in the market for, the thought of getting something for free is endlessly exciting. It's no wonder why marketers are constantly using this tactic to help secure some elusive sales.
The world of appointment scheduling software is no different. So many different companies these days are either offering a free scheduling app or at the very least, a free version of their paid software. What better way to get your customers interested in paid options than giving them a taste of what you have to offer for free?
The trick is knowing which free scheduling apps are effective and which ones aren't worth your time.
Look, we get it. You're busier than ever these days. We know that small business owners are working over 50 hours a week on average. There just isn't enough time in the day to scour the internet in search of the perfect free scheduling app. You're constantly stuck dealing with clients, scheduling employees, handling finances, and many other important aspects of your business. And while you might enjoy the grind, adding another task to your to-do list probably isn't feasible right now.
Luckily for you, we've compiled a list of some of the best free scheduling apps on the market to help remove the guesswork. We're also going to provide a few examples of paid options and show you why it's probably worth it to fork over some cash to get yourself a great scheduling solution.
However, while some people may already be in the market for an appointment scheduling app, others may be wondering what we're talking about here. So, before we dive into the list, let's dive into what appointment scheduling software is all about.
Skip to the List
If you're already familiar with appointment scheduling apps and you're just here to evaluate different options, here's our list, in no particular order:
Free Solutions
Paid Solutions
What is an Appointment Scheduling App?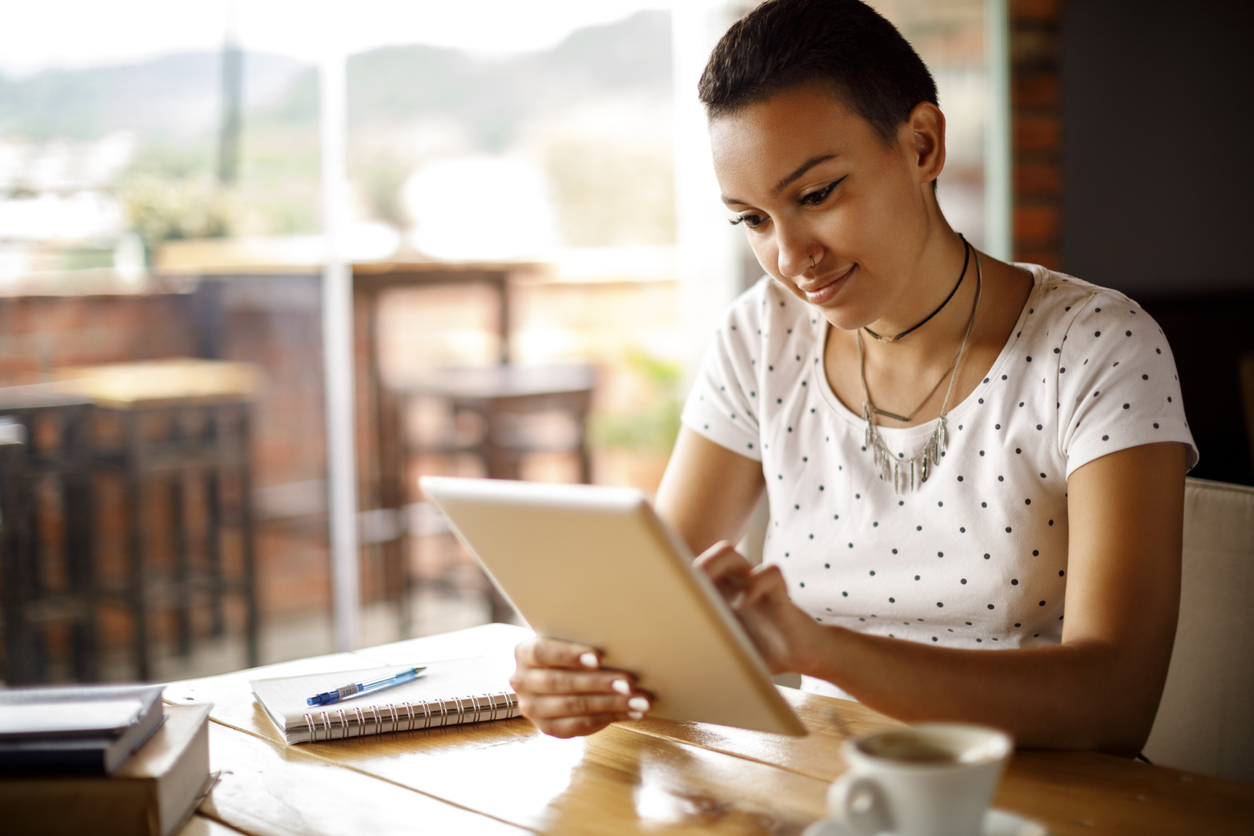 Think about the way you're scheduling clients these days. Are you a salon owner who has an employee dedicated to answering phone calls and walk-in appointments? Are you an automotive garage owner hand-writing your appointments into a physical appointment book?
If you fall into one of these categories or you're operating within a similar scenario, really stop and think about how tedious that must be.
Not only is traditional appointment scheduling tedious, but you can potentially run into all sorts of different problems, including:
Double-bookings
Ineffective use of staff
Limiting bookings to hours of operation
Inconveniencing your customers
If that doesn't really nail the point home, think about this: 76% of people are booking their appointments online using their mobile devices. How exactly are you going to cater to these clients while using an old fashioned pen-and-paper appointment book?
That's where appointment scheduling apps come in.
A rather basic definition of an appointment scheduling app is software that allows customers or clients to book appointments online at their leisure. No need to speak to an attendant over the phone or even walk into your business.
So what types of benefits are associated with scheduling software?
24/7 Booking – With online scheduling software, your clients aren't limited to your hours of operation. Whether they're at home relaxing with a glass of wine or out for a walk in the park, clients can rest assured that they're always able to book appointments at their leisure
Staff Efficiency – Since clients book their own appointments, there's virtually no need for a staff member to man the phones and pencil in appointments all day. This leaves room for completing all sorts of other tasks around your business
Decreased Double-Bookings – Scheduling apps remove much of the human error from appointment scheduling. This means that you're far less likely to experience the horror of double-booking clients
Additional Functionality – Going digital offers many other features that traditional scheduling methods simply cannot deliver. Features such as detailed reporting, insights into customer profiles and demographics, online payment methods, and many other features that may be overlooked
| | |
| --- | --- |
| Appointment Scheduling Software | Traditional Scheduling Methods |
| Gives clients the flexibility to book whenever, wherever | Requires either a phone call or a trip to the business in question |
| Eliminates different human-made errors such as double-booking | Constant human-input can lead to mistakes |
| Offers additional functionality aside from scheduling appointments | Does nothing besides track appointments |
Online scheduling apps come with all sorts of great benefits worthy of a blog post of their own. But we're not here to dive too deep into that. We're here to talk about some of the best free scheduling app options on the market. Let's get started!
Free Scheduling Apps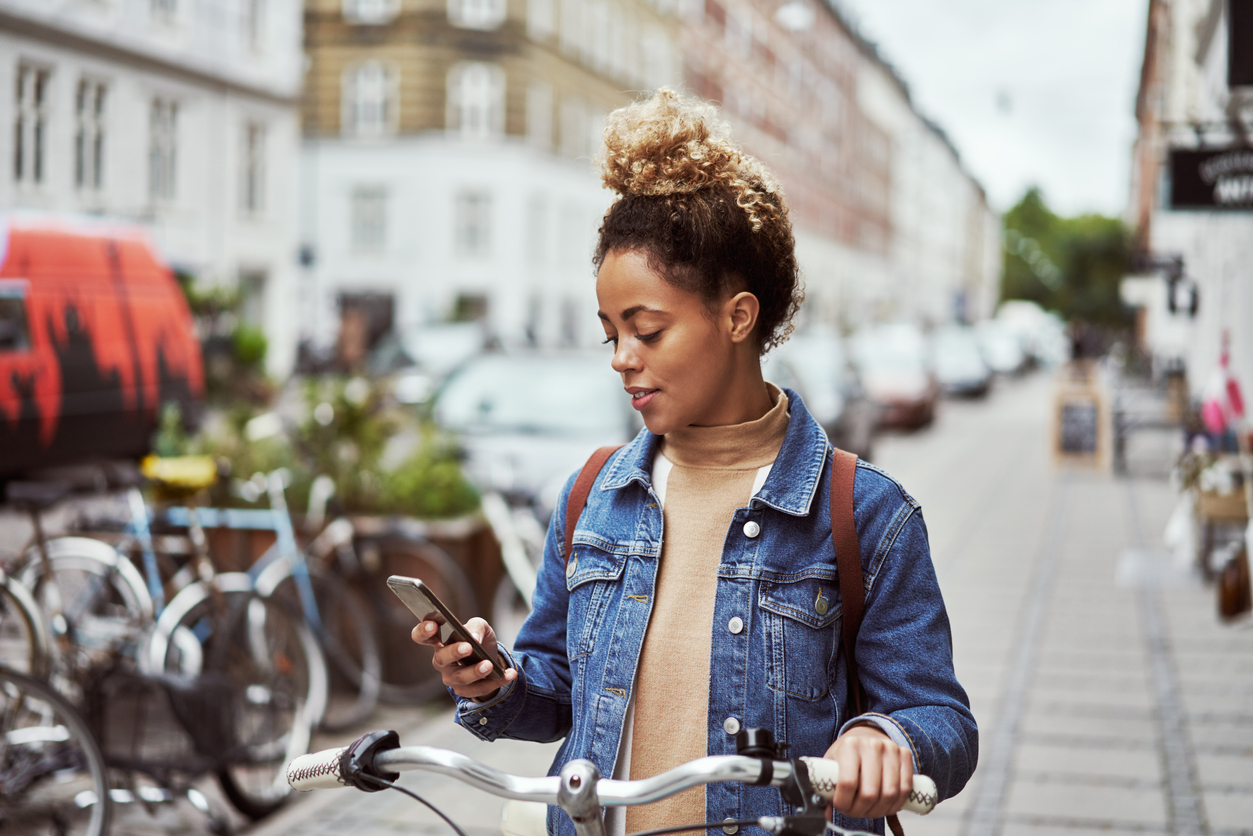 Here are 5 of the best free scheduling apps circling around the internet. Some of them are completely free, while others simply have a "free" option.
Remember that these are in no particular order. We've simply compiled all the information necessary to help you make your decision.
1. Square Appointments
Now, before we dive into this one, it's important to note that Square Appointments is only free for single users. If you are looking for more than one staff calendar, there is a monthly cost involved.
However, if you're just looking for one staff calendar, Square Appointments is a good free scheduling app for entrepreneurs just starting out. While many free options tend to eliminate a sizable portion of the features included with their paid counterparts, Square Appointments gives you full access to their beneficial features, including:
A dedicated booking website
Facebook and Instagram scheduling functionality
Email and SMS reminders
Contactless payments
Seamless integration with many different popular apps
It's important to note that while the software is completely free for one user, there is a small transaction fee of 2.5% plus 10 cents for any payments that are processed through their payment solution. In the end, you may consider this a fairly small price to pay for free software.
So, while Square Appointments isn't free for organizations that require more than one staff calendar, they're certainly an option worth considering for small businesses and entrepreneurs that only plan on using one calendar.
2. Setmore
Something to take note of when evaluating different free scheduling apps is that there is often a limit of how many appointments you can schedule monthly. Depending on the size of your business, an appointment limit can certainly be a deciding factor.
Setmore's free option doesn't impose any limitations on the number of appointments you can book. For those businesses pulling in huge numbers of clients daily, Setmore ends up being a good scheduling option.
With Setmore's free solution, you still get access to many of the basic features and benefits associated with scheduling apps, including:
An intuitive drag and drop online calendar for appointment scheduling
Video chat support for meetings and other client inquiries
Square integration for online payments
SMS and email reminders
An online booking page
If you're curious about the differences between their free service and their paid options, they provide an in-depth explanation on their website.
A few noteworthy differences are the limit of 4 staff logins and the omission of their recurring appointment booking option, but for the most part, you won't be missing out on too much.
3. Appointy
For organizations who aren't booking many appointments monthly, or even some who's clients haven't fully moved on from traditional scheduling methods, Appointy is a free scheduling app worth considering.
With the free version of Appointy, you're unfortunately limited to only 100 appointments per month. However, you'll still be granted access to most of their defining features, as the paid plans mostly come with some more premium features that you'll likely be able to part with.
Appointy's free version gives you:
Website integration
Access to Square payments
Automatic SMS or email reminders
Integration with over 1000 different apps
A mobile app for scheduling
If you're using the free version of Appointy and decide down the road that you'd like to start using one of their paid tiers, it's possible to upgrade. It's also worth noting that they offer a limited trial of their paid services before reverting your account to the free version once the trial is up.
So, while there is an appointment limit with Appointy, if you're just starting out and don't have a whole lot of appointments to book for the month, Appointy wouldn't be a bad option.
4. Fresha
Fresha is a bit of an outlier here. Their scheduling service provides access to their entire platform of features with unlimited users.
The catch? Fresha is only available to the beauty and fitness industries and they take a hefty commission on first-time customers. Before you can download the app, it will make you pick your business type from the list pictured below:
While this is certainly a bummer for businesses outside of these industries, it's worth checking out for those that fit one of these categories. They get a free scheduling application packed with top-tier features and with unlimited appointments and logins.
With Fresha, you'll find features such as:
An intuitive calendar with several different scheduling tools
POS features
Reporting and analytics
Payment processing
With Fresha, you'll have to add your business to their sales directory where they'll take a 20% commission for first time customers. However, in the long run, having a free scheduling platform with next to no limitations would likely be worth that cost.
5. Appointlet
Appointlet is another example of a free scheduling app offering unlimited appointments. And with the amount of free scheduling apps putting a limit on how many appointments you can schedule, this is definitely something you should take into consideration when choosing the right solution for your business.
One drawback worth noting with Appointlet is the lack of a mobile application. The software can be used through a mobile web browser, just not with an app. However, this is mostly a small price to pay for a free scheduling software without many imposing limitations.
Aside from the basics, Appointlet gives you some convenient features such as:
Google Calendar and Office 365 integration
Personalized URLs for booking websites
Automatic reminders
Reports
Something else to consider with Appointlet is that their free version only grants you one login, similar to many of the free scheduling solutions on the market. So if you're looking for more than one login, you'll likely have to consider a different free scheduling app.
Paid Scheduling Apps
While there are a lot of different free scheduling apps to consider when you're making the switch from traditional scheduling to online scheduling, sometimes it's worth going for the paid solution instead.
So, just for argument's sake, we've included a few paid alternatives that you should also consider when choosing the right scheduling app for you.
1. Skiplino Appointments
Having a list of the best scheduling software just wouldn't feel complete without us, now would it?
While this is certainly a bit of shameless self-promotion, it's not hard to see why Skiplino Appointments deserves a spot on this list.
The first benefit to Skiplino Appointments comes before you even sign up. When you're looking at the cost, there's one tier with one price attached to it. No need to spend hours deciding which tier is right for you and wondering if you're wasting money on features you don't need. With Skiplino Appointments, all you need to do is decide whether you want to pay monthly or pay for the year. If you choose the yearly option, you'll save a bit of cash too.
For that price, you'll also get 15 unique logins as well. Definitely something to take into consideration.
Next up, Skiplino Appointments really hits the nail on the head when it comes to the core benefits of great scheduling software, such as:
An intuitive dashboard
Automated reminders
A feedback portal
Advanced reporting and analytics
A mobile app for customers
Your own unique web booking page
Where Skiplino really pulls ahead of competition is with the admin app. With this, you can gain valuable insight into your business by tracking different things like employee performance and even real-time looks into different branches, if you're running a business with more than one location.
Skiplino Appointments is also cloud-based, so you don't have to worry about losing any valuable scheduling data or history.
Whether you're in the financial industry or the medical field, Skiplino Appointments has the perfect solution for your scheduling needs.
2. Acuity
Another cloud-based scheduling app, Acuity is a decent solution for businesses of all different sizes.
Their pricing model reflects this as well, labeling the different tiers based on the size of business in question.
What's important to note here, though, is that the cheapest tier of their service only offers 1 login.
One of the defining aspects of Acuity is the simple dashboard, combining good functionality with ease-of-use. Aside from that, you'll find many of the same features, such as:
Calendar management for multiple locations
Online payment options
Features outside of scheduling (offering gift certificates, memberships, etc.)
SMS and email reminders
The ability to share your calendar on different platforms such as Facebook or Instagram
If you're willing to step up to a paid scheduling solution, Acuity might be worth checking out.
3. Vagaro
If you're looking for a more specialized software for businesses in the spa or salon industry, Vagaro is an option to look into.
Vagaro's pricing model is based on the amount of users. 1 user comes in at $25/month, 2 users would be $35/month, and every new user adds $10 to the monthly total up to 7 or more users. This can be beneficial for companies that know they won't have many people needing their own login.
Aside from many of the features listed with other scheduling solutions, Vagaro offers some interesting marketing packages. While some of these cost extra, they could be worth considering if you're looking into upping your marketing game as well.
While most general scheduling apps should do the job effectively, it's important to look into specialized software as well. Sometimes they might come with features worth considering, and Vagaro falls into that category.
Summary – Free and Paid Scheduling Apps
With the sheer amount of options available to businesses seeking out a scheduling app, it can be easy to get overwhelmed and give up on the search.
When this happens, it's important that you remember all of the benefits you'll get when you make the switch.
Face it. You know all about the problems associated with traditional scheduling methods. And even if you haven't run into them yet, chances are you will eventually. Armed with this list, hopefully you'll be able to make your decision a little easier.
Top 5 free scheduling apps:
Square Appointments
Setmore
Appointy
Fresha
Appointlet
On top of that, we've even provided some great paid solutions if you're looking to go that route:
Skiplino Appointments
Acuity
Vagaro
Remember, while it can be tempting to stick with the free solution, oftentimes a paid alternative can offer more value in the long run.
Now what are you waiting for? Check out these scheduling apps and get that scheduling system up to date.
Still Having Trouble Deciding?
Even with this information, it can be difficult to narrow your choices down to just one. If you'd like, we can offer some more information about Skiplino Appointments to help make the decision just a little easier. Don't hesitate to reach out to us. We're happy to help.