These days it seems like nobody can stop talking about the "new normal" we're adapting to due to COVID-19.
Countless restaurants and bars have shuttered, face masks are part of the outfit ensemble, and workplaces have shifted to work-from-home setups.
This is especially difficult for students who've been isolated from their social environment at school.
Thankfully, modern technology is on our side. Schools are implementing software for distance learning into their semesters. Just as many people have discovered the joys of working remotely during quarantine, the "new normal" for schooling might be online.
So What is Distance Learning Software?
There are two basic modes of distance learning. Most successful online classes blend the two.
Synchronous learning. Students participate in the instructor's lesson and other content in real-time. This mimics an in-person classroom environment.
Asynchronous learning. Students have the freedom to pick when they view lessons and other content.
As per its name, distance learning software is software designed or used to learn remotely.
While it's possible to use other platforms, such as video conferencing technology like Zoom, a fully integrated system with more functionality is more useful for educators and students.
Teachers need to be able to:
Simulate a classroom environment
Encourage students to participate
Maintain a flow of classroom conversation
Follow up outside of class
These four points may seem simple, but they can be a headache for a busy teacher. So how do these requirements for a productive classroom environment translate into features of a distance learning system?
How to Choose the Best Distance Learning Software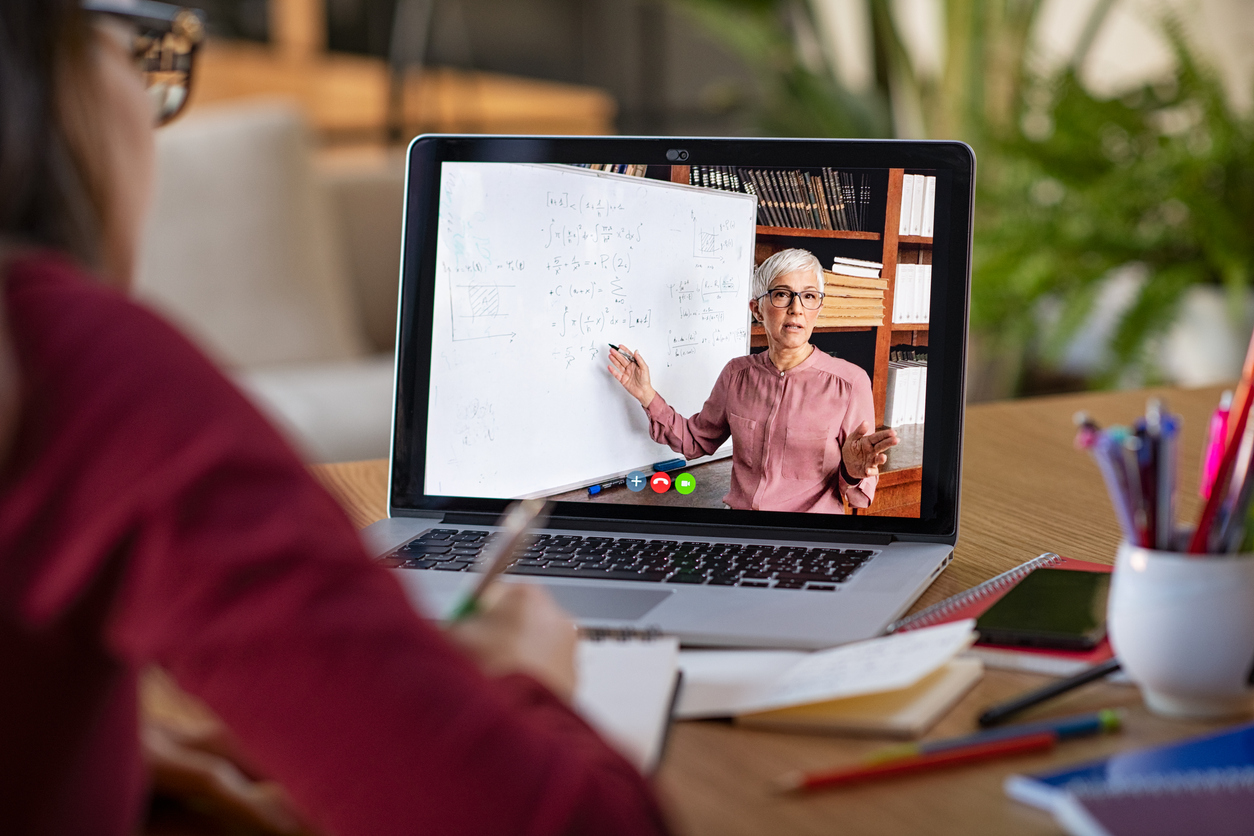 Struggling to pick the best solution for distance learning? Chances are you need to prioritize the kind of learning environment you want.
Do you want:
Flexibility or rigidity in scheduling?
Face-to-face video?
Timed assignments?
Automated or manual feedback for students?
More lecturing or more discussion?
A high level of security?
Learners to be able to schedule office hours with you?
These questions will help you decide what kind of software is best for you.
It's important to consider that not every student has access to the same level of technology at home.
For example, don't require students to be online for unreasonable lengths of time or demand that they access your lessons through a specific kind of technology (e.g. tablet, touch screen).
Shifting broadband needs during COVID-19 disproportionately affects underprivileged students, so keep this in mind.
At the end of the day, there are no hard or fast rules about picking a good remote learning software. Flexibility and engagement are the names of the game.
The Most Useful Key Features for A Distance Learning System
Don't know where to start?
Here's a quick breakdown of key features you should consider for your distance learning strategy. A good advanced distance learning should have at least a few of these features:
Video Conferencing. Video conferencing helps students stay present and engaged.
Instant Messaging (IM)/Chat. Messaging in real-time is a great way to mimic raising your hand in a physical classroom for questions or concerns, classmate discussions, and other spontaneous interactions.
Threaded Discussions. Forums are a great place for students to explore, even demonstrating their expertise by working together to solve questions.
Customization/Adaptation. No matter what system you're working with, you want it to work across multiple devices. Flexibility is better than just robust functionality, especially when you can't be there to solve students' technical issues.
Gamification. Did you know that 80% of students think game-oriented learning is more productive? Implementing features like challenges, levels, badges, or competition shows students their progress and encourages them to do better.
Tests & Assessments. Well-designed tests improve retention. Features of online testing and assessments can include feedback, time limits, and more depending on your needs.
E-Commerce. Maybe you're offering a paid online course, in which case e-commerce integration is essential. An easy payment process can make or break the learning experience.
Accessibility/Support for Standard Devices. Make sure that the software you're using is accessible across platforms and devices.
Data Security. Make sure your platform meets a baseline level of security so you're safe from cybersecurity threats.
Student Experience. Your students won't be able to learn well if they aren't comfortable with the platform you're using. Consider your platform from their perspective.
UX Design/Interface. Bad design only interferes with the learning experience. Try to pick a platform with a sleek, modern, easy-to-understand design.
Payment/Billing. Need your students to pay for the course or part of the material? Be sure to look into whether or not a platform has built-in payment and billing.
Queue Management. Want to set up individual meetings, office hours or other educational events? Set up queue management so you won't have to sort through a million emails just to schedule a simple meeting.
Booking/Scheduling. Automated booking services help students set up meetings with you and each other, saving everyone time. Remain approachable even at a distance.
Summary/Notes. A platform with note-taking and summary capabilities helps people catch up. As an alternative, you can let them take and share their notes on the same platform.
Reporting/Analytics. The best way to improve your teaching is to learn about what's going on with your students. Built-in reporting can give you real insight into how your students learn.
The above features are useful ideas, but you don't need everything to get started. Hopefully, they've inspired you.
The Benefits of Distance Learning Software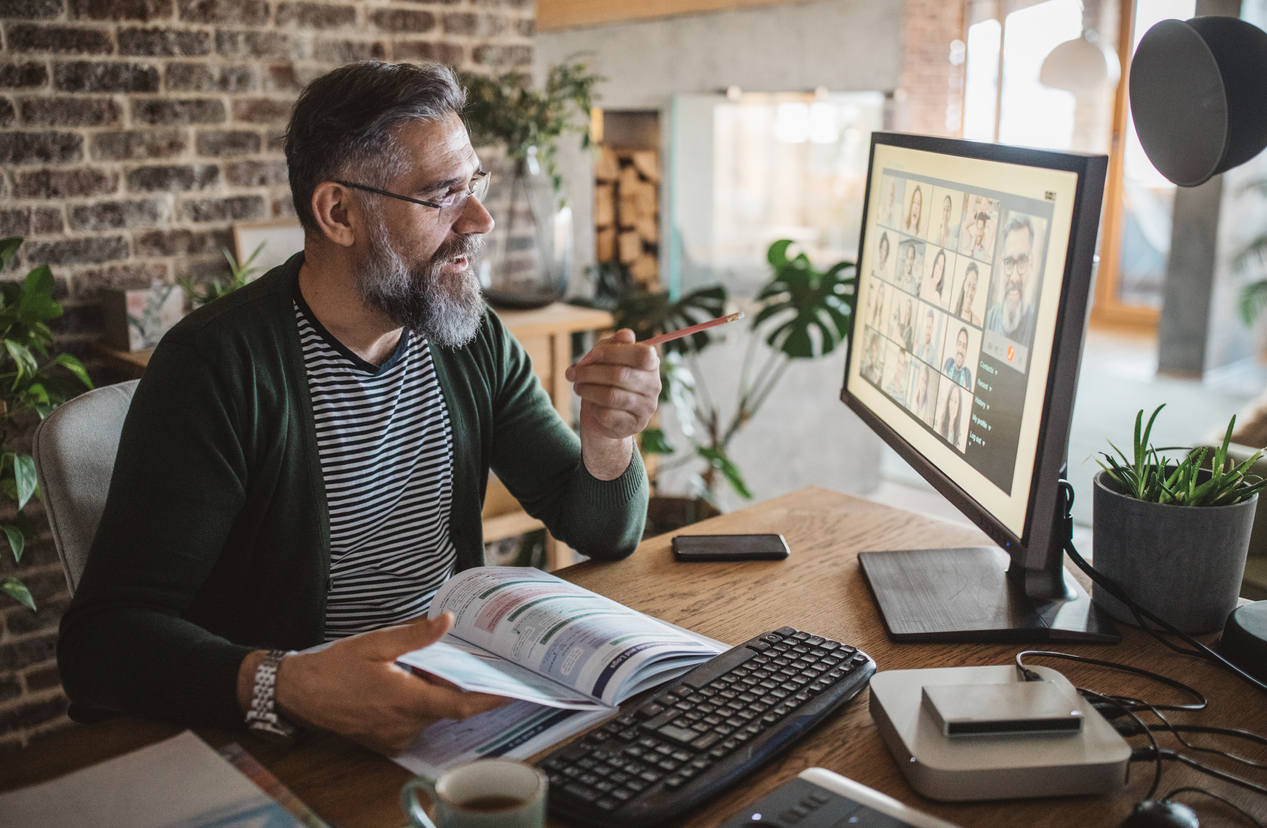 Although most people are currently learning online due to COVID-19 restrictions, the world of online learning isn't about limitations. Software for distance learning has the potential to improve how instructors teach and how students learn.
The right software provides more capabilities than the average classroom. Plus, it's a great way to optimize teaching. Distance learning software has the power to optimize teaching and increase your reach.
Let's take a look at some benefits of a distance learning system.
Improved Learning Experience
With flexible technology, online learning can be a great experience. Students get to take courses anytime, anywhere, on any device they have on hand. It's more convenient than ever before.
How is online learning a better experience? Here are just three ways:
Convenient. No need to rush out the door, late for class. Just roll out of bed and you're in class. Learners can take back more time for themselves and their passions without dealing with commutes, transportation or any other harrowing logistics.
Motivates through gamification. With an innovative educator, students can unlock technological possibilities online that they wouldn't be able to tap into in-person. Let them level up through quizzes, earn badges for participation, win prizes with good performance. An automated distance learning solution provides more ways to reward students.
Interactivity. Being in-person for a course doesn't guarantee that students won't sleepwalk through a minimum attendance requirement for a decent letter grade. Online courses can get creative with assignments and requirements, encouraging students to interact with their classmates through messaging or video conferencing and letting them schedule office hour time with a busy teacher when they need help.
You might think that distance learning software is no replacement for classroom teaching. But, when done right, it can be even better.
1. Accessibility
Virtual classes are accessible in more ways than one. They let people who aren't connected to institutions participate in courses, and connect learners to teachers they might not have ever discovered otherwise.
Besides, they're just easier for people who didn't have the time or luxury for a full-time, in-person course, such as parents or anyone with a job.
Generally speaking, non-university-affiliated online courses are also far cheaper, making them financially accessible for people who can't afford more expensive classes.
At its best, the internet has the potential to connect people when they need it, where they need it. Online learning is a great example of how this can work super well for both educators and students.
2. Clean, Touchless, Safe
As the coronavirus pandemic continues, learning safely from a distance is more important than ever.
Learning online removes all parties from the physical classroom where a virus might spread easily. Everyone can stay home, stay safe, and do their part in fighting the pandemic from the comfort of their apartments.
Some institutions are allowing in-person learning again. However, there's still a risk for viral contamination, even when people take precautions such as mask-wearing or social distancing.
Let's compare some different methods of learning based on safety.
| | | |
| --- | --- | --- |
| Classroom Learning (No Precautions) | Classroom Learning (Precautions Taken) | Remote Learning |
| People are packed together, encouraging the spread of the virus. | Even with precautions, people are still at risk for viral transmission. | 0% possibility of viral transmission. |
| Commuting puts learners at risk for contamination. | Even wearing a face mask, commuting is still risky. | People stay at home, eliminating the spread of infection. |
With the virtually nonexistent health risks associated with remote learning, it's no wonder that schools are choosing to shift to distance learning.
3. More Efficient
Let's face it: online learning is just more efficient. Teachers can:
Pre-record lessons
Schedule emails and assignments for distribution
Automate grading
Students can:
Learn from the comfort of their own home
Receive feedback more quickly
Contact their classmates anywhere through simple messaging
No more commute time, no more time wasted fumbling with textbooks.
Of course, there's an adjustment period for both parties where everyone is learning the technology. This is why it's important to pick a simple-to-use interface for learning software. The right tools have the potential to streamline everything about learning.
4. Profitability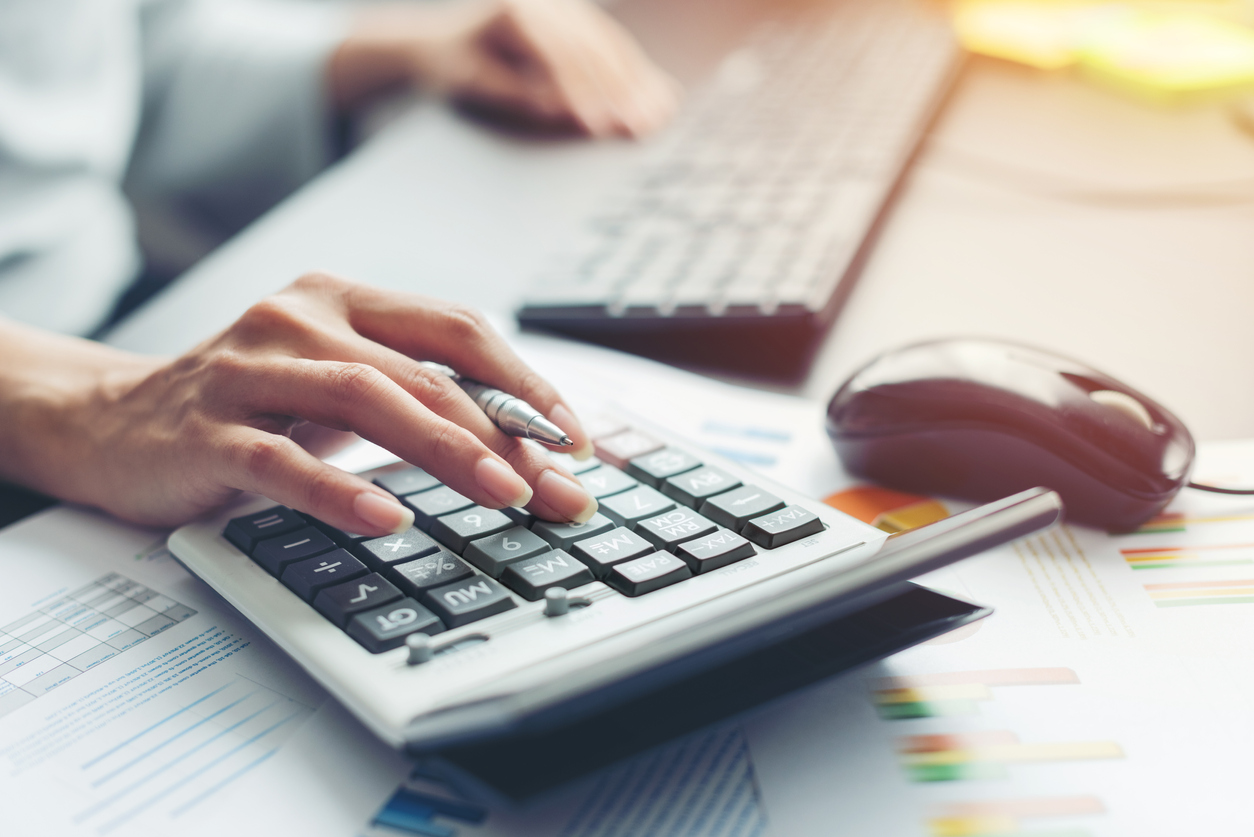 Are you an online instructor charging per course? Or perhaps someone looking to monetize their knowledge by bringing value to other people?
Online courses are easily more profitable than in-person lessons.
Distance learning software lets experts share their knowledge with anyone in the world wanting to upskill.
While it might be nice to learn about Shakespeare's plays in a classroom environment, finding a local teacher is going to be a big investment of time and money. Non-traditional learners especially are far more likely to just search for online videos or courses to see a literary breakdown.
That's the beautiful thing about the internet. By streamlining how teaching is delivered, it allows both students and teachers to save time and money.
5. Analytics
Teaching in-person? You probably have to rely on clunky surveys to receive feedback from the class.
Set up an online classroom on a distance learning platform and you'll be able to monitor how your students are learning, retaining information, interacting with one another. With more sophisticated software, you might even be able to view instant and direct feedback on your teaching methods.
Intelligent distance learning software is a great way to find out what works and what doesn't.
Here's a quick breakdown of the benefits of remote learning versus in-person learning.
| | |
| --- | --- |
| In-Person Learning | Distance Learning |
| More engaging, reliant on physical tools (pen and paper, etc.). Limited by classroom space. | More flexible, more technical functionality/interactivity. |
| Accessible to people who are part of a higher education institute. | People with jobs, children, no time/money for higher education can access it. |
| Size of the classroom/budget limits profitability. | Easy access for anyone. Both instructor and student profit. |
| Live classroom environment risks infection. | Touchless, safe, reduces travel and possibility for infections. |
| Requires physical travel to meet with teachers, waiting in office hour lines, manual grading. | Efficient, lets teachers and students operate more quickly and independently without sacrificing communication. |
| Clunky surveys, guesstimating from grades, and selective student feedback. | Curated analytics and results from online monitoring. Helps you become better at teaching. |
What About Cost?
At this point, I'm sure you want to know how much everything will cost you. The answer: it depends.
In general, learning software will charge you in one of three ways: a license fee, per-user or per-use. These can also charge you a one-time fee or a subscription fee.
With all that in mind, a learning management system ranges widely in cost. A common range is $4000-$25000, although it's rare to reach the upper end of that spectrum for total fees. There are also open-source systems that are free to use, but require a setup fee for servers (typically around $4000).
In short? It's complicated.
If a distance learning software ends up costing more in upkeep, it might be worth more to invest in a more comprehensive solution upfront.
Thankfully, many platforms are offering free solutions during COVID-19 to schools in need.
A Quick Guide to Implementation
While different distance learning software requires different approaches, it's useful to take an overall look at how to set up a system like this.
First, you'll need a clear game plan for how you're setting up online classes. Regardless of platform, you will need to set up these basics:
All the resources students need to reference (syllabus, links, extended reading)
Clear directions on how to access the classroom
Forums
Video conferencing
Office hours contact information
Places to submit homework
Communication/messaging between students and instructors
Most software designed for distance learning will let you customize and fill these options out on your own time. Take some time to plan out your virtual semester and it should be no issue to implement.
Distance Learning Software Case Studies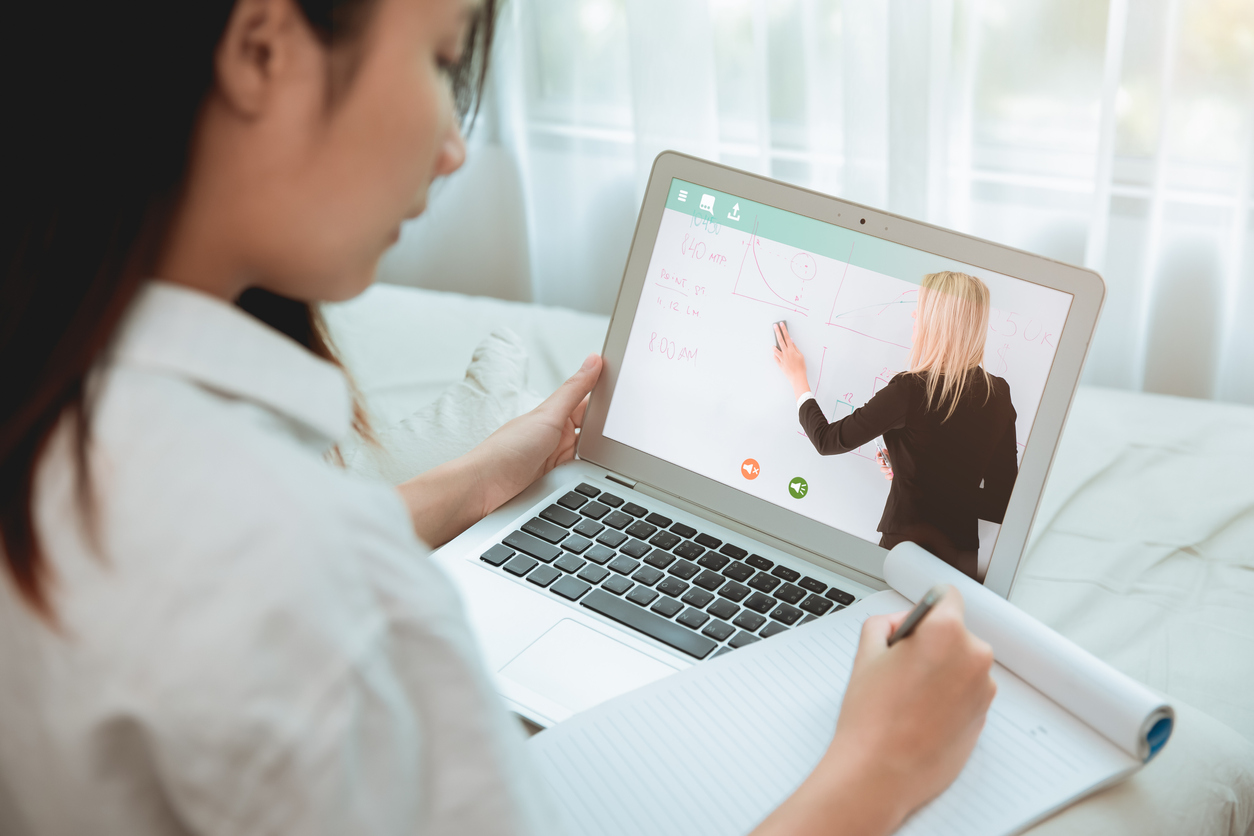 If you're new to distance learning, you may be wondering: does distance learning software work? Here are three case studies that prove how effective they can be:
Tetrasoft's Employee-Centric Learning
After collecting employee feedback, Tetrasoft found that its workers wanted the ability to learn more technical skills independently, at their own pace.
Experts matched the most relevant courses to their employees, supporting them in onboarding.
Employees who participated in the program were able to create new technical solutions, applying what they learned through online courses to their work.
Blackboard and Project Tomorrow's Digital Learning Report
Digital learning trends, as reported by ed-tech company Blackboard and nonprofit Project Tomorrow.
Two-thirds of parents across communities reported that effective classroom technology helps their children develop skills for college and career.
In blended learning classes, teachers have expressed positive emotions at the outcome of using technology with students.
Western Governors University study
WGU operates on a competency-based education model, where all courses are online. The graduate full-time employment rate is almost 20% higher than the national average.
They are more likely to be engaged employees and satisfied with their wellbeing.
Frequently Asked Questions
How do I pick the best distance learning software for me?
A: Choosing the right distance learning software depends on your needs. Looking for a more experimental experience? Try a platform with gamification capabilities. Want analytics on your students? Look into a platform with built-in reporting. Review a few options before making a decision.
Does distance learning work?
A: When done right, distance learning is more effective than in-person classes. It offers more flexibility, creativity, and access to people who might not be able to make it to the classroom.
What are the benefits of distance learning for instructors?
A: You're no longer limited by physical space, classroom availability, or the need to be affiliated with a higher education institute. Setting up courses online means easy access for students and profit for educators.
Should I pick software designed only for distance learning?
A: It's your decision. Distance learning software is designed better for learning, but integrating other platforms into virtual teaching can make the whole experience more well-rounded.
How much will it cost?
A: The most common pricing for distance learning software falls between $4000 – $25000, depending on the scale. Keep in mind that remote learning software designed for universities and other large organizations skews the overall range higher, while you can get smaller scale software for far cheaper.
Conclusion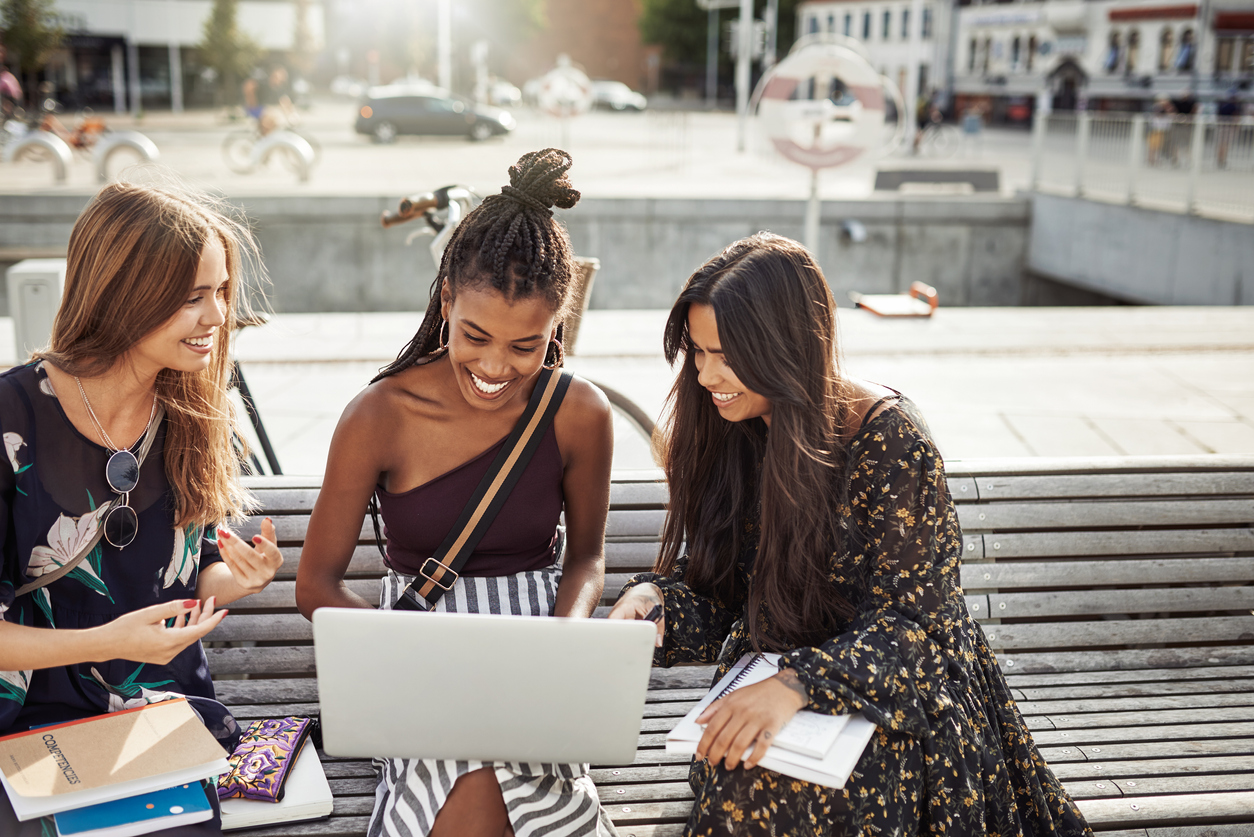 At the end of the day, distance learning offers a glimpse into a future where learning is accessible, everywhere, and available to all who need it.
Interested in trying out an innovative virtual solution for setting up meetings and office hours? Sign up for your 7-day free trial today.