Let's kick this off with a bold, yet truthful statement:
Traditional appointment scheduling sucks.
It's inefficient, it's a task that requires a staff member to constantly be present, and it can even affect your bottom line when you consider that there are better ways to handle your appointment scheduling.
As a business owner, whether a small business or an enterprise-level organization, there's a good chance that appointment scheduling isn't exactly at the top of your priority list, to begin with.
And who could blame you? You've already got enough on your plate as it is. In fact, many small business owners find themselves working over 60 hours a week.
So, if that's the case, how can you make sure that all of your appointment scheduling needs are taken care of without investing so much of your own time?
There are no two ways about it. You need a scheduling assistant.
Now it's likely that you've heard of scheduling assistants before. As time and technology press on, more and more businesses are making the switch from traditional appointment scheduling to a scheduling assistant. As a business owner, you may have even been the target of some marketing emails from scheduling assistant companies.
The problem is, with all of these choices on the market, how do you pick the perfect scheduling assistant for your business? What aspects of them should you be evaluating?
Thankfully, we're here to remove the guesswork for you with our list of the top 6 scheduling assistants on the market.
But first, for those who may not be fully familiar with scheduling assistants, we should quickly dive into some of the benefits of implementing one.
Why Businesses Need a Scheduling Assistant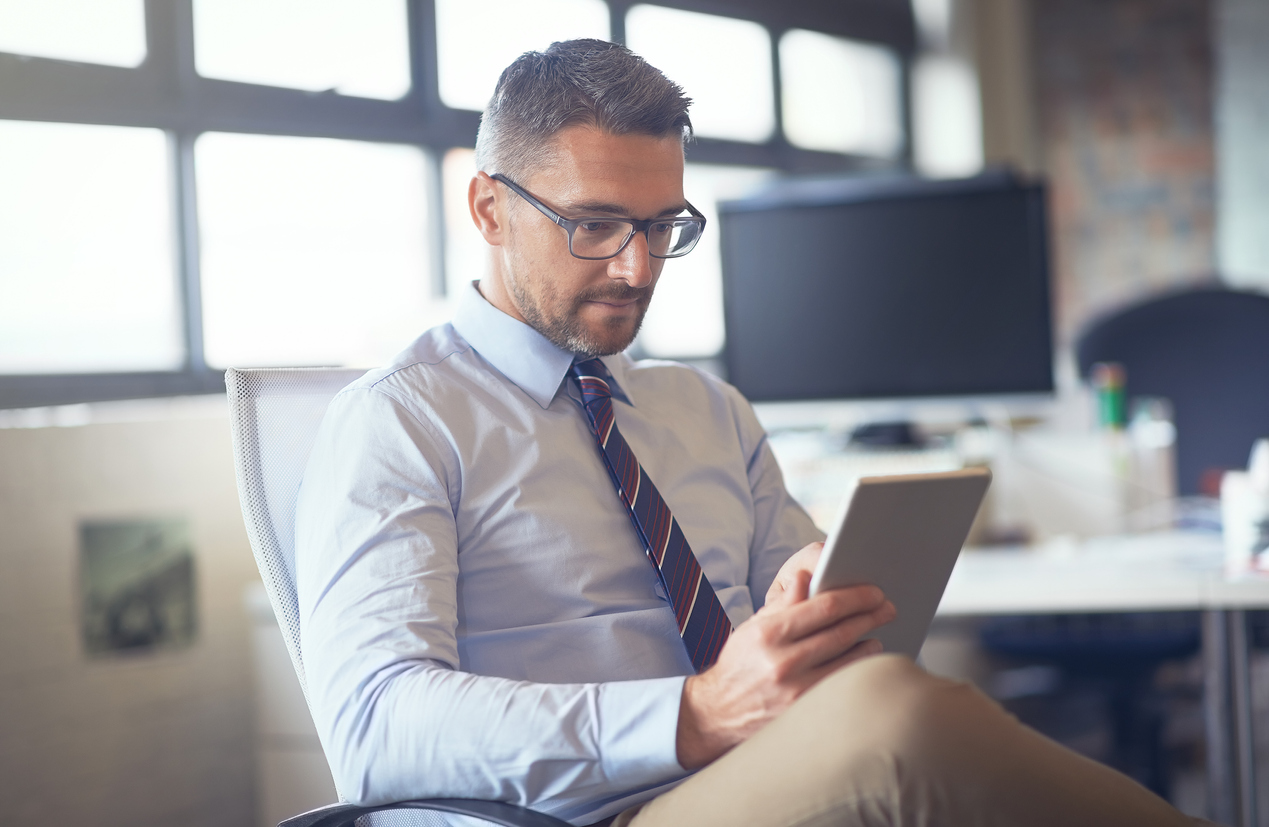 It's no secret that implementing a scheduling assistant provides many different benefits.
However, in order to truly understand what scheduling assistants bring to the table, we'll first have to talk about all the deficiencies with traditional appointment scheduling.
When you're stuck with outdated, primitive scheduling methods, you're likely to run into several different problems, including, but not limited to:
Human-made errors (double-bookings, incorrect client/customer info, etc.)
Staff inefficiency
Restrictive booking hours
Zero mobile capability
It's plain to see how you're cutting yourself off at the knee by continuing to use these outdated scheduling methods. Many of these problems end with your bottom line being affected in a negative way, which is obviously something that businesses in any industry want to avoid at all costs.
Not to mention that the main problem with traditional scheduling methods is simply the fact that your customers hate waiting. And nothing boosts wait times more than an inefficient scheduling system.
So the question is: How does a scheduling assistant help remedy these problems?
Automation
Scheduling assistants provide a certain degree of automation that simply isn't possible with traditional scheduling methods. While there is some human input required, especially when setting up your scheduling assistant, the scheduling process itself is completely automated.
Because of this, you can take your staff member who was previously manning the phones for hours on end and place them on other tasks.
You essentially eliminate an entire job with a scheduling assistant.
Obviously, your staff will still need to monitor the calendar in order to keep on top of what's coming down the pipe, but gone are the days of delegating staff to the monotonous task of scheduling appointments.
This automation also tends to eliminate many instances of human error with scheduling appointments, such as double-bookings, since scheduling assistants typically won't allow such errors. Unless you specify to your software that you want to be able to book multiple appointments in one slot, your clients won't even have the option to book appointments during these times.
24/7 Booking
Scheduling assistants offer clients the ability to schedule their appointments at any time. Whether it's 7 AM or 7 PM, it doesn't matter. Your clients no longer have to abide by your restrictive hours of operation.
Work schedules are becoming far less predictable as time goes on, with up to 17% of people working irregular hours from week to week. Because of this, it only makes sense to offer the ability for clients to schedule appointments at their leisure, doesn't it? With a classic pen-and-paper appointment book, you'll be missing out on a large demographic of people who will simply flock to your competition in search of convenience.
Mobile-Friendly
A whopping 76% of people are booking their online appointments with their phones. If that isn't enough to convince you that you need a mobile scheduling solution, then we aren't sure what is.
Mobile phones are becoming more technologically advanced as time goes on, too. So there's no doubt that this number is only going to increase.
Thankfully, with the right scheduling assistant, you won't have to worry about mobile optimization. The leading scheduling assistants are well aware of this mobile boom and are designed with mobile optimization at the forefront.
Scheduling Assistant Success Story
To further demonstrate the power of an effective scheduling assistant, have a look at this success story from BECU, a credit union in Washington.
After implementing a scheduling assistant, they were able to decrease their average service times, average wait times, and even boost their average customer satisfaction scores.
The Results
Only a couple of months have passed since project launch and already there are significant results for BECU:
Average Service Time: 5.5% reduction in average service time (i.e. greater efficiency)
Average Wait Time: 4.75% reduction in average wait times
Improved customer satisfaction: The improved efficiency did not come at the expense of customer satisfaction, as measured in surveys – "Prompt Service" went up from 8.81 to 9.10, "Branch Network Accessibility" improved from 8.56 to 8.70, and the overall satisfaction remained high with slight improvement from 9.20 to 9.22
For those in the banking and insurance industries, switching from outdated scheduling methods to a scheduling assistant can help you achieve similar results to BECU. The outcome is just too impressive to ignore.
The Top Scheduling Assistants On the Market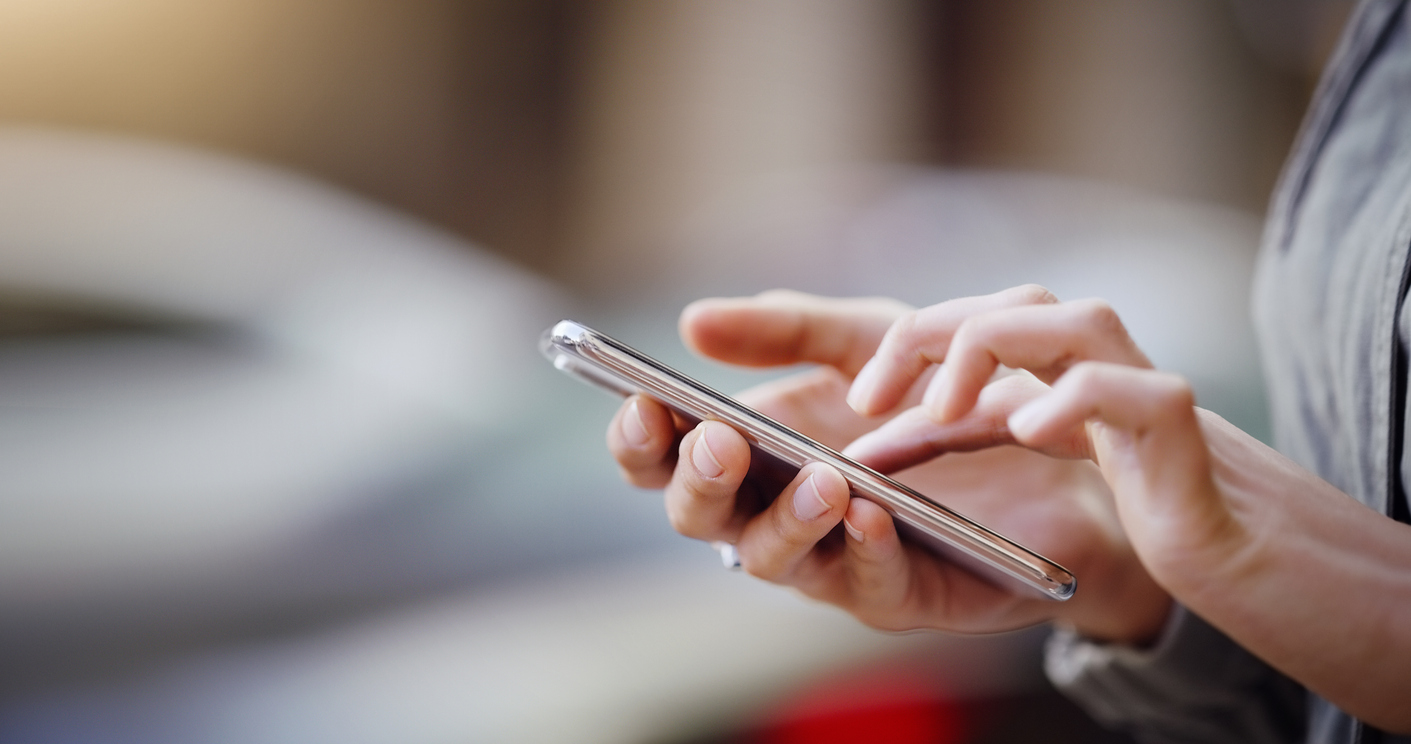 So now that you're well-educated on the benefits of a proper scheduling assistant, let's dive into some top scheduling assistants on the market and how we evaluated them.
Our 5 picks are:
Skiplino Appointments
Setmore
10to8
Acuity Scheduling
Calendly
Before we dive deep into each of these scheduling assistants, it's important that we divulge what went into picking these 7 as our top options.
How We Evaluated the Top Scheduling Assistants
There are a number of different factors to take into consideration when choosing the right scheduling assistant for your business.
However, instead of making you figure these out on your own, we've taken it upon ourselves to discuss these factors here.
Cost
Money is something that should be taken into consideration with any purchase, let alone software that you plan on using for the foreseeable future.
With scheduling assistants, it's not always about going for the cheapest option. It's about making sure you're getting the best value possible.
Our list includes both paid scheduling assistants and some with free options. The point is that these scheduling assistants are worth every penny you pay for them.
Ease of Use
This is possibly the most important factor of all, depending on how you look at it.
In order to get both your staff and clients turned onto a brand new form of appointment scheduling, it's important that your scheduling assistant is as easy to use as possible, on the back end and front end.
Calendar Management
With a scheduling assistant, calendar functionality is what it's all about.
At the end of the day, you need a scheduling assistant that provides a flexible calendar. If you need a calendar that can allow clients to schedule multiple different services, then your scheduling assistant needs to provide that.
The main point is that your calendar should do precisely what you need it to do at all times. If it's incapable of that, then what's the point?
Payment Processing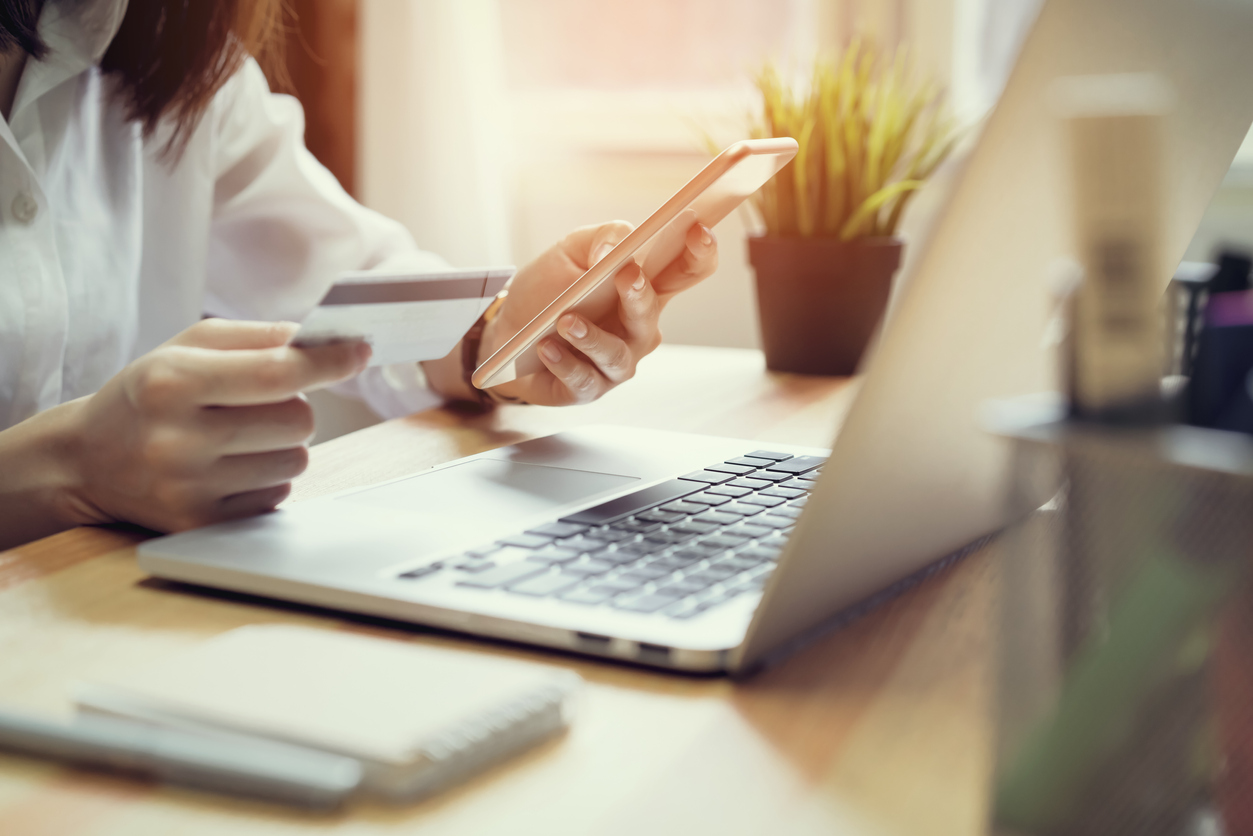 You might already have your own method for processing payments, so payment processing wouldn't necessarily be at the top of your desired features list for scheduling assistants.
However, the ability to process payments directly from your scheduling assistant can increase efficiency and convenience for both you and your clients.
Customer Relationship Management (CRM) Features
When it comes to scheduling assistants, CRM features aren't always the first thing to come to mind. However, they also shouldn't be overlooked. An effective scheduling assistant can provide you with some incredibly beneficial CRM features, including:
Customer demographic information
Client reporting
Customer feedback surveys
Follow up emails
The question is—if you've already got a program to handle your CRM, why would CRM features be important in a scheduling assistant?
One word: Convenience.
Never underestimate the power of having most of the information you need to run your business properly accessible from one software. Instead of flipping back and forth, you increase efficiency by only needing one app for several different tasks.
Tech Support
Look, sometimes even the top scheduling assistants can run into problems. Even those that are simple to use can have a few more complicated features.
That's where great tech support comes in.
Most scheduling assistant companies offer tech support in one of two ways:
A centralized help center
24/7 tech support chat
Either of these two options will work. The point is that you'll be able to have any issues or concerns solved quickly and effectively.
Now that you're fully versed in the criteria we used to choose the 5 best scheduling assistants, let's move onto the list.
Did you really think we'd make a list of the best scheduling assistants without mentioning Skiplino Appointments?
Shameless plug aside, we wouldn't even think about placing ourselves on this list if we didn't believe 100% in our service as the perfect scheduling assistant for businesses across any industry.
The question is, what makes Skiplino Appointments such a great option?
Well, for starters, there's the simplistic pricing system.
One price. One set of features. The only decision making needed is whether you want the discount for paying a full year upfront or not.
Many scheduling assistants on the market offer some convoluted pricing system with lower tiers often omitting several key features. With Skiplino Appointments, you don't need to worry about any of that. You gain access to a host of great features, including:
Automated SMS and email appointment notifications
An intuitive dashboard hub
Advanced reporting and analytics
A customer mobile app
A unique web booking page for your business
Also, being cloud-based, your data is safe and secure. You'll never have to worry about accidentally losing any important information.
From the hair salon industry to DMV branches, Skiplino Appointments is the perfect scheduling assistant for your transition from outdated scheduling methods to a scheduling system that your clients will love.
With the free version of Setmore you might be missing out on some more in-depth features, but if those features aren't absolutely necessary to you, Setmore might be worth considering. Just keep in mind that appointment limits can be detrimental to businesses booking a higher number of appointments.
Setmore's free solution gives you access to many basic core features that you'd want in a scheduling assistant, including:
Email reminders
Video chat support for meetings
A drag and drop scheduling calendar
Your own online booking page
Online payments through Square integration
It is worth mentioning that you'll need to upgrade to a paid tier for a few different notable features, such as the ability to send personalized appointment notifications. Check out their pricing page in order to figure out if the upgrade is worth it or not.
However, for businesses looking for a free scheduling assistant with little restrictions, Setmore is certainly an option worth considering.
10to8 has a pricing model tailored for various sizes of businesses.
*Prices as of November 2020.
As you can see, their pricing depends on how big your business is. Their free version offers only 2 staff logins, while their "Bigger Business" tier offers 6.
The same goes for appointment limitations. If you're booking close to 300 appointments a month, you'll need at the very least the "Grow" tier. This pricing model allows you to pay for only what you're going to use.
So, what about features?
Well, 10to8 offers the majority of their features to every user of their service, with the main exception being their branding feature. However, this is a feature you'll want to strongly take into consideration, since 10to8 offers in-depth customization of your appointment reminders and booking website to ensure that you're getting the most out of your branding.
On top of that, 10to8 hits it home with all the other core features you'd expect from an effective scheduling assistant, including:
Online payment processing
Live reports
Staff coordination
An easy to use and intuitive scheduling calendar
After looking into what 10to8 offers to their users, it would have been tough to leave them off this list as a scheduling assistant worth considering.
Acuity Scheduling's defining feature is arguably their simplistic calendar, which is designed to be easy to use and understand right from the get-go.
Since ease of use is such an important aspect when it comes to scheduling assistants, this barebones calendar design shoots them straight up the rankings.
As far as pricing goes, Acuity's lowest tier is certainly affordable, however, this version only allows 1 login. Which is something you'll have to keep in mind if you're planning on having multiple staff members monitoring the scheduling assistant.
On top of a simplistic calendar and affordable pricing tiers, Acuity Scheduling brings some other benefits to the table, including:
Online payment processing
Calendar functionality for businesses with multiple locations
SMS and email appointment reminders
Extra marketing features, such as the option to offer gift certificates
Social media calendar sharing
It's important to note that Acuity doesn't offer a free tier of their service. However, free isn't always the best way to go. Sometimes, in order to see a significant ROI, you'll need to step up to a paid scheduling assistant.
On the surface, Calendly may appear to be an option for those looking to cut corners with their scheduling assistant, considering the budget-friendly price tag.
*Prices as of November 2020.
When you dive a little deeper, though, you realize that this isn't the case at all.
Calendly offers a free version of their service. However, if you want to get the most value out of the scheduling assistant, you'll want to step up to at least their first paid tier. Here, you'll gain access to different features, such as:
A high-functioning calendar (minimum scheduling notices, buffer times for meetings, etc.)
SMS and email notifications (SMS only available with the "Pro" tier)
Online payment
Reporting and analytics
All of this for $8 per user certainly makes Calendly an option worth putting on your radar.
Something that really impressed us with Calendly is the high level of integration associated with their cheaper price tag. With Calendly, you're looking at integrations with many common apps such as Zoom or Salesforce.
So, while it certainly won't be the fanciest or flashiest scheduling assistant on the market, for those who require a more budget-friendly option, Calendly could fill that void.
Scheduling Assistants Summary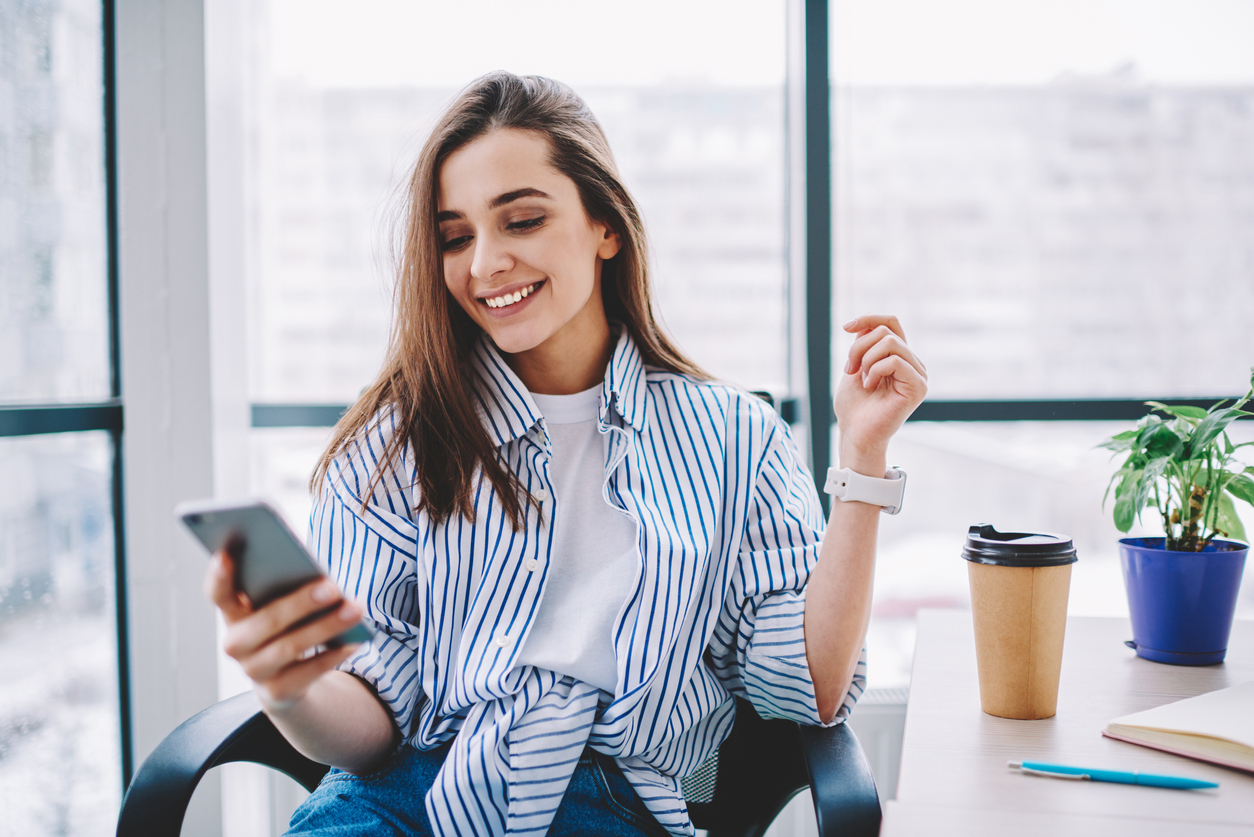 Now that we've removed much of the guesswork involved in choosing the perfect scheduling assistant for your business, only one step remains.
Ditch the outdated scheduling methods and implement a scheduling assistant.
We've laid out the benefits. We've demonstrated exactly why your old dusty pen-and-paper scheduler simply won't cut it anymore. And we've even provided you with 5 of the best scheduling assistants on the market.
| | |
| --- | --- |
| Scheduling Assistant | Defining Feature(s) |
| Skiplino Appointments | Simple pricing model In-depth business insight through admin app for reporting and analytics Mobile application for customers |
| Setmore | No scheduling limitations on free version Video chat support |
| 10to8 | In-depth branding for booking website and notifications Pricing tailored to business size |
| Acuity Scheduling | Simplistic, easy to use calendar Additional marketing and sales functionality |
| Calendly | Affordable, budget-friendly option Strong integrations with many commonly used apps |
There's no excuses left. It's time to take action.
Scheduling Assistants Leaving You Confused?
Maybe you're still a little foggy on the upsides of scheduling assistants. Or maybe you've got some questions about why Skiplino Appointments is the perfect solution for your business.
Regardless, never hesitate to reach out to us. After all, that's what we're here for.