Whether you've been a small business owner for years or you're just starting to break into the market, the reality is the same.
There's absolutely no shortage of tasks that need to be taken care of.
Managing employees. Managing customer or client expectations. Handling finances and accounting. Even if you've delegated staff to handle these tasks, at the end of the day, the onus is on you. You need to make sure all of these processes are being handled effectively.
As a small business owner, you're considered a part of the backbone of any local community. In fact, 92% of people would attest to that. So the pressure is on to make sure that the service you provide is spot on.
And what about appointment scheduling? How are you handling that? Are you using a traditional pen and paper scheduling book? If you are, there's a pretty good chance that you're sinking a lot of staff hours and effort into your scheduling process.
By now, you're likely thinking to yourself: "Surely there must be an appointment scheduling app out there to help me with this!"
Good news. There are tons out there to choose from.
But is that really good news, though?
Maybe you already know about the benefits associated with scheduling apps for businesses. Or maybe you don't. But regardless, choosing the best scheduling app for your business can be a tough endeavor. With so many different options at your disposal, there's now another task in your lap for you to handle.
| | |
| --- | --- |
| Traditional Scheduling Methods | Scheduling App |
| Clients can only book appointments during business hours | Clients are free to book at their leisure, 24/7 and from wherever they choose |
| Appointment reminders must be done manually over the phone | Appointment reminders come standard with most scheduling apps in the form of SMS or email reminders |
| Limited to scheduling appointments | Often includes other beneficial features such as customer analytics and reporting |
Great. More work.
Relax. We're here to make your job of choosing the best scheduling app a little easier. We've compiled a short list of a few scheduling apps that we feel can serve you the best.
Skip to the List
For those who don't care about the evaluation criteria and just want to get to the scheduling apps, here's our list:
How We Evaluated the Best Scheduling Apps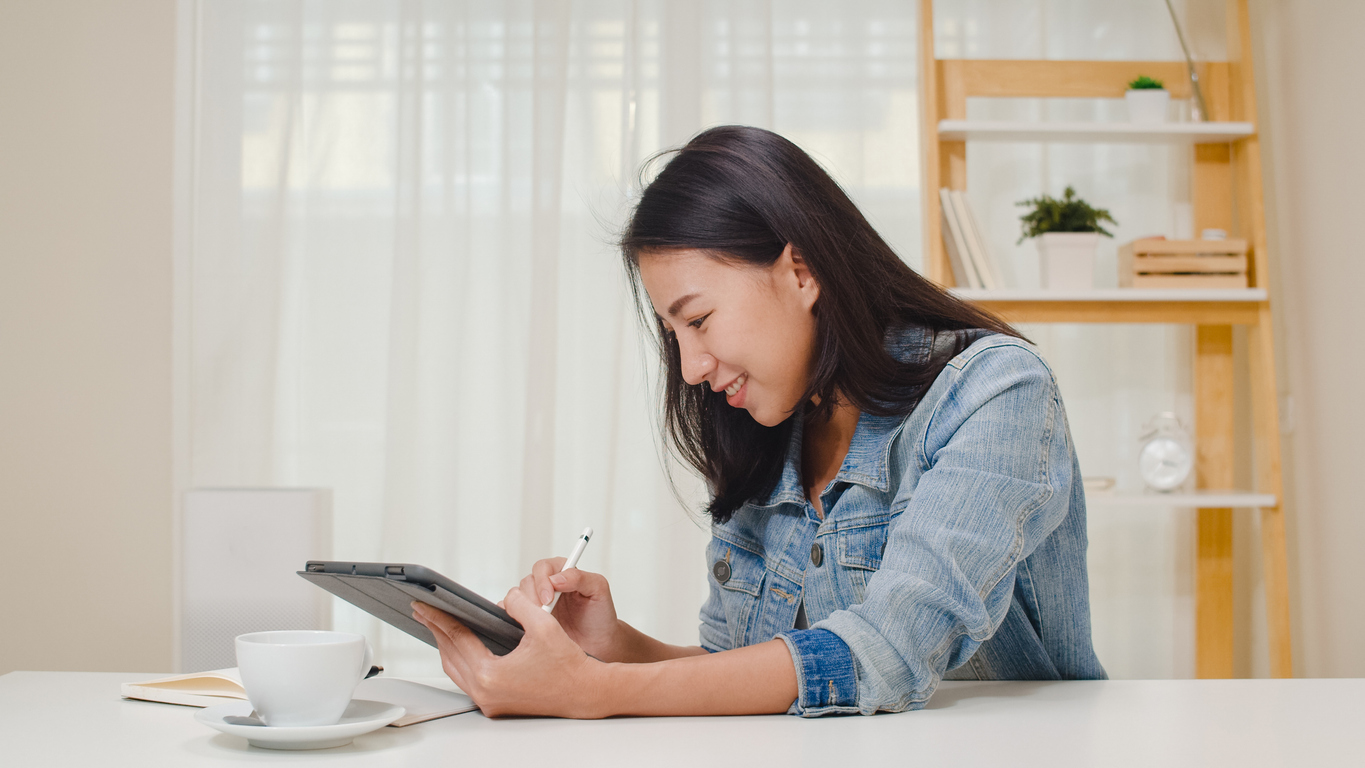 Now, we could simply just tell you what the best scheduling apps are for your small business and then break for lunch. But that wouldn't be very credible now, would it?
It's important that you understand exactly what went into evaluating each of the best scheduling apps on the market.
So, before we dive deep into which scheduling apps we recommend, let's talk about the different criteria to look at when choosing a scheduling app for your business.
Cost
Let's start with an obvious one.
While there are certainly some free options for appointment scheduling on the market, many of these free versions come with strings attached. Some of the limitations include:
A limit on how many appointments you can schedule
Certain beneficial features disabled
A limit on logins
Because of this, you could end up spending a significant amount of time searching for a free scheduling solution that actually meets your needs.
What's important to remember here is that even though there's usually a price tag associated with most of the best scheduling apps, you'll often see a greater ROI manifest itself in different ways. Whether you end up saving time or even manage to eliminate entire tasks through scheduling automation, the cost is nearly always worth it.
The scheduling apps that we chose are certainly cost-effective, but more importantly, their benefits far outweigh any negative perception associated with the price tag.
Ease of Use
When it comes to making the switch from a traditional scheduling method to a scheduling app, ease of use is likely the most important criteria.
There are two important aspects to consider when evaluating ease of use:
The front end (client-side)
The back end (staff)
The best scheduling apps are simple and concise for clients to understand. They require minimal steps from the time the "book appointment" button is clicked to the time that the appointment is actually booked. This is incredibly important when you're trying to win over those peculiar clients who are content with the way things used to be and aren't keen on change.
On the back end, you don't want your staff wrestling with a scheduling app and struggling to understand how it works. A scheduling app that's easy to use and understand will largely benefit your staff and allow them to seamlessly transition from the old method to the new method.
Calendar Management
No scheduling app would be complete without a functional calendar. That's for sure.
To put it simply, your calendar should be able to do exactly what you need it to do.
Whether you need to be able to schedule multiple different services or offer specific times that clients are unable to book appointments traditionally, the best scheduling apps should be functional enough to suit whatever your needs may be.
Analytics and Reporting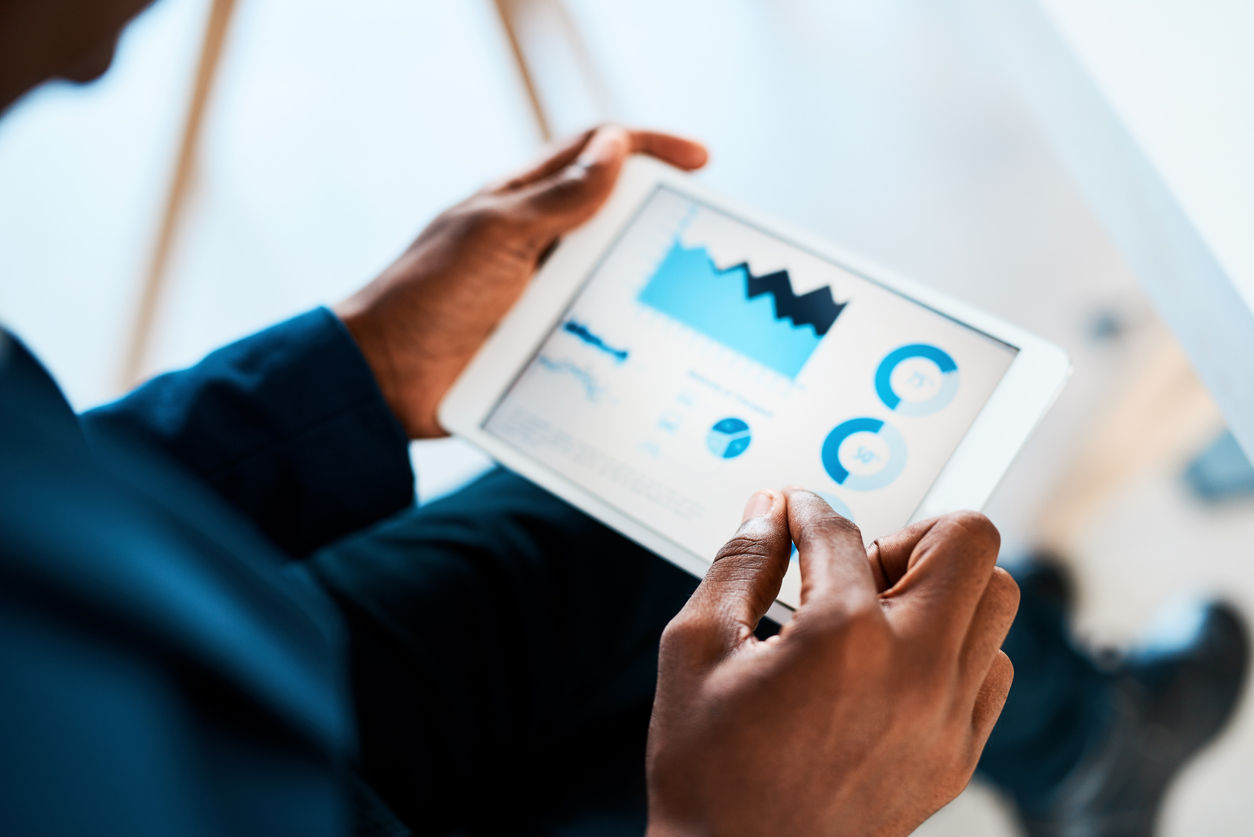 The best scheduling apps on the market can do so much more than just schedule appointments.
Naturally, if you're going to pay for software, the amount of value you get out of it should be high. Our favorite scheduling apps come with some key analytics and reporting features, including:
Customer analytics
Past appointment history
Customer feedback features
Staff performance
Daily, monthly, or yearly appointment data and statistics
Insight into different branches (for small businesses with more than one location)
While these features may not be the first thing that comes to mind when you imagine the perfect scheduling app, they will quickly become an integral part of managing your small business. Whether you use the data for marketing purposes, or just to keep track of customer feedback, analytics and reporting features come in handy.
Support
Ease of use is great and all, but software can be unpredictable. What are you supposed to do if you run into a problem that you just can't seem to solve?
That's where tech support comes in.
The best scheduling apps out there offer some sort of tech support to help you get through any common issues or answer any questions you might have after implementing the software.
There are two common methods of providing app support:
A technical help center
A 24/7 tech support messaging system
Either one of these is fine. The important part is that you aren't left hanging out to dry after you implement a scheduling app.
The Best Appointment Scheduling Apps For Small Businesses
Now that you're fully aware of the criteria we used to evaluate the best scheduling apps for small businesses, let's have a look at the actual list, shall we?
Remember, these aren't in any particular order. We've simply decided to discuss 3 of the best on the market.
We know what you're thinking.
"Ah, of course. A list of the best appointment scheduling apps and they name their own first!"
Not so fast. While it may seem like shameless self-promotion, we're here to tell you that Skiplino Appointments doesn't only talk the talk, but we walk the walk as well.
Cost
Let's start with the price. Skiplino Appointments come in at $79 a month when you purchase it for the entire year, or if you prefer a recurring monthly payment, it'll run you $109 a month. For this, you'll get unlimited appointment scheduling and up to 15 users. Additional users cost an extra $8 a month.
While this is certainly a bargain for what you're getting out of Skiplino Appointments, the best part is the simplistic pricing model.
Instead of going back and forth between different pricing tiers and trying to decide which features you might need and which ones are expendable, Skiplino Appointments offers all of its features at one price. Having to decide between 2 or 3 different service tiers can make choosing the best scheduling app even more difficult and time-consuming than it already is.
Ease of Use
Skiplino Appointments can be set up in as little as five minutes. It's that simple.
From there, a clear and concise calendar combined with an intuitive dashboard to handle everything from scheduled appointments to analytics makes Skiplino Appointments a joy to use for staff.
For your clients, they can either use a station located inside your branch or download the Skiplino app for usage from their mobile phones. Bonus point: Skiplino Appointments even has a dedicated client web booking page feature.
Skiplino Appointments' focus on back-end and front-end ease of use makes them one of the best scheduling apps on the market for businesses of any kind, from DMV's to hair salons.
Calendar Management
Skiplino's calendar comes with all the functionality you'll need for your business.
Offer multiple services, allow customers to modify or cancel appointments on their own, or block out specific time periods when services aren't available. Skiplino Appointments is designed to suit the needs of all types of businesses.
Whatever the case may be, Skiplino Appointments can handle it.
Analytics and Reporting
Skiplino Appointments really shines in the analytics and reporting area.
Our scheduling solution gives you access to all kinds of valuable insight into your small business, including:
Customer satisfaction surveys built-in
A dashboard for customer analytics and past appointment data
Data on staff performance
Data on different branch performance and appointment data
All of this info can be easily viewed through the desktop portal. Or, for those who prefer using a mobile device, the mobile admin app can also be used to manage all of the different data you need.
Support
If you end up having trouble down the road with Skiplino Appointments, don't worry. There's an excellent FAQ section covering some of the potential setbacks you could run into.
On top of that, a live chat is also offered for any issues that might not be covered in the FAQ section.
Being able to seamlessly transition from your previous scheduling methods to Skiplino Appointments is one of our main focuses, and our easy to use platform combined with thorough tech support ensures that this is the case.
Part of what makes Acuity Scheduling an interesting option to consider is the wide array of apps that can be integrated with it.
But what else goes into making Acuity Scheduling one of the best scheduling apps out there for small businesses?
Cost
Acuity's cost will largely depend on what features you need and how many users you'll have.
Unlike Skiplino's simplistic pricing system, Acuity has several different tiers that you'll have to choose from. The good news is that their tiers are relatively clearly laid out, letting you know exactly what you'll be getting at each price point.
Ease of Use
Acuity's scheduling solution revolves around simplicity. Their calendar ditches some of the flashier bells and whistles in order to deliver a clear and concise scheduler that's easy to use for both clients and staff.
On top of that, they've also developed a few mock scheduling websites to help demonstrate the simplicity of their scheduling system right on their product page. Making an easy way to preview Acuity Scheduling.
Calendar Management
Acuity's calendar functionality is one of the biggest reasons why it claims a spot among the best scheduling apps for small businesses.
Aside from the basics, you'll have access to a number of different valuable features, such as:
Present different calendars to different clients, depending on your needs
Auto adjustment for time zones
Clients can cancel and reschedule appointments on their own
The ability to create different client information forms, depending on the needs of your business
As we've mentioned previously, Acuity Scheduling also integrates with many other apps, including your pre-existing calendars, such as Google Calendars or iCalendar.
Analytics and Reporting
While Acuity's analytics and reporting features are certainly more basic than those offered by Skiplino, they still come in handy.
Acuity allows you to keep track of which source your appointments are being booked from (scheduling webpage, Facebook, etc.), send customer feedback surveys in order to improve your customer service, and create your own client information forms. With these forms, you can keep track of all relevant client information and cut out any of the filler.
Support
Similar to Skiplino, Acuity Scheduling has an in-depth help center on their webpage. While they don't offer the 24/7 chat option, their help center contains well over 100 articles relating to different aspects of their software.
These articles range from information on how to actually use different features to potential problems you might run into. There's also an FAQ section as well.
Appointy's scheduling app focuses on simplicity without compromising functionality. Once you look deeper into their platform, their tagline perfectly describes their scheduling app.
Cost
Appointy, similar to Acuity Scheduling, has several different tiers to choose from. All at different price points. These tiers are named based on the size of business they would likely represent.
They also offer a free version of their scheduler. However, this free version is limited to 100 appointments, so it likely won't work well for many small businesses.
Their "Growth" package comes in at $19.99 a month and contains most features you'd want in a scheduler, as long as you only need one login. For small businesses requiring more logins, you'll unfortunately have to upgrade to professional or enterprise solutions.
Ease of Use
What's nice about Appointy is that you're able to start scheduling regardless of the platform you wish to use. If you've already got a website and want to have clients schedule their appointments there, Appointy can integrate into your website. If you prefer a separate page for bookings, Appointy can create a booking webpage.
While Appointy has loads of customization features, their core platform focuses on simplicity. They also provide an in-depth product tour, depending on what you plan on using their platform for.
Calendar Management
Appointy comes with customization options, making them a good fit for small businesses in most industries.
Their calendar grants you features such as:
Setting staff business hours/availability
Setting irregular scheduling intervals
Recurring booking
When it comes to calendar management, Appointy really steps up as one of the best scheduling apps on the market.
Analytics and Reporting
While analytics and reporting likely aren't Appointy's main focus as a scheduling app, they do offer some beneficial features that provide you with extra insight into your business.
With Appointy, you can monitor staff performance, customer satisfaction, and revenue from appointments booked, all from a dashboard that's simple to understand as well.
Support
One of the interesting things about Appointy is that once you level up from their free version to the growth package, you gain access to live chat and email support. This can come in handy for questions that might not be located in their help center.
For any basic inquiries into potential problems or guides on how to use specific features, Appointy's help center is similar to Acuity Scheduling. Well over 100 in-depth articles with a search bar to help you locate exactly what you need. They also cover issues regarding previous versions of Appointy for those who haven't upgraded as well.
Summary of the Best Appointment Scheduling Apps For Small Businesses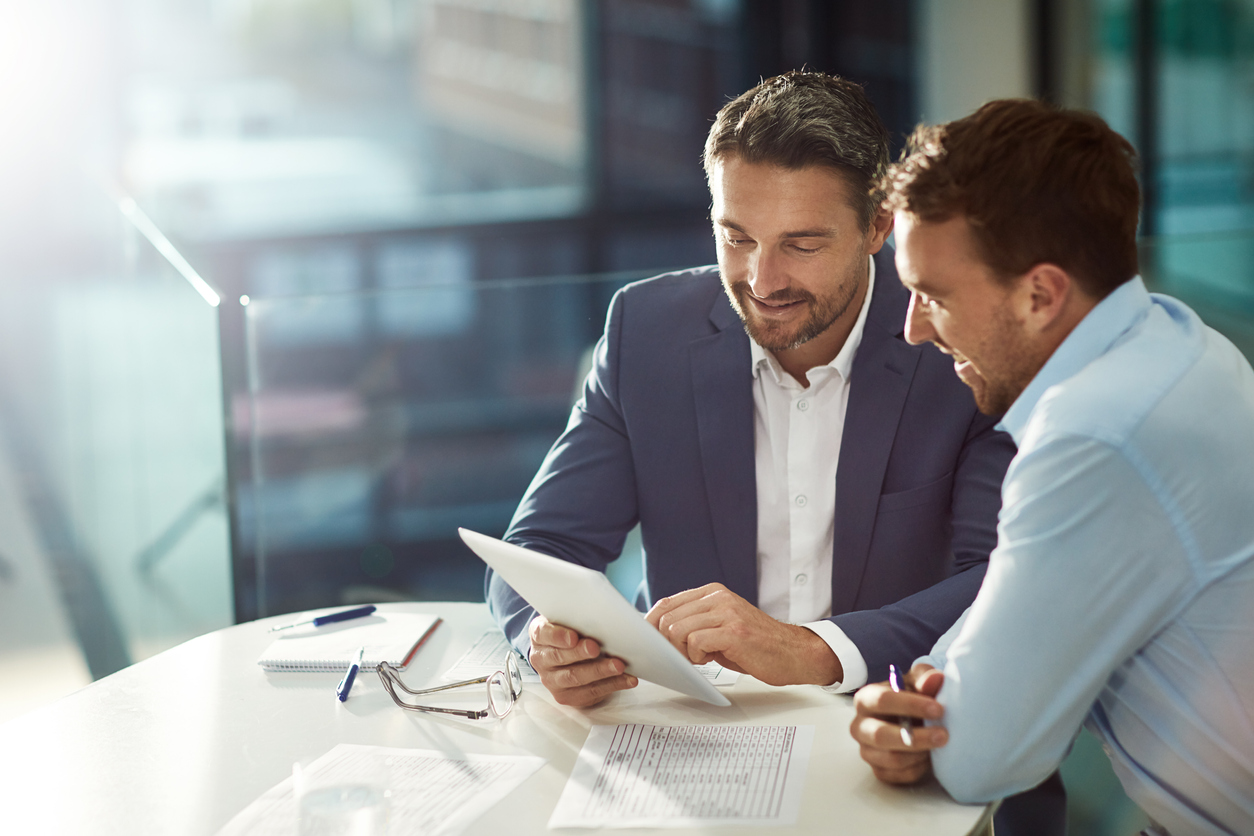 Trying to decide on the best scheduling app for your business can be tough. We get it.
Even after you take to Google in order to help make your decision, you're often left staring at articles that list tons of different scheduling apps and little to no insight into what makes them so great.
That's why we decided to highlight our 3 picks and really dive into them.
| | | |
| --- | --- | --- |
| Scheduling App | Highlighting Features | Cost |
| Skiplino Appointments | In-depth analytics and reporting features Simple to set up, can be done in as little as 5 minutes Simplistic pricing model, 1 price for all features that scales with the business Live chat support Multi-language support Integrated payment system Branded app integration Instant customer feedback | $79 per month Free 7-day trial |
| Acuity Scheduling | Designed with ease of use as the focus Capable of handling different business needs Loads of integration capability | Free tier $14/mo for "Emerging" tier $23/mo for "Growing" tier $45/mo for "Powerhouse" tier |
| Appointy | Create a Facebook booking page, booking on your website, or even have Appointy create a booking page for you In-depth help center to help you get started or get you back on track down the road | Free tier $19.99/mo for "Growth" tier $49.99/mo for "Professional" tier $79.99/mo for "Enterprise" tier |
*Prices accurate as of October 2020. Prices reflect annual discounts.
Now that we've helped eliminate some of the guesswork that goes into upgrading to a scheduling app, what are you waiting for?
It's time to get out of the stone age and switch to online scheduling. Your clients will thank you for it.
Still Having Trouble With Your Decision?
Big decisions are always tough. Even when you have a wealth of information. If you're still struggling, why not reach out to us? We're always here to help set you on the right path.