Do you enjoy scheduling appointments by phone?
Even if you don't suffer from phone anxiety, chances are the answer is no. No one enjoys the administrative headache of scheduling things.
While technology has helped streamline the process of web scheduling, going back and forth with emails is a chore for any harried professional trying to get your ducks in a row. In fact, 50% of business owners spend at least two hours building schedules for their employees every week.
A Brief History of Scheduling Appointments
Of course, emails look civilized if you compare them to where we started. In the past, people relied on face-to-face conversations or written correspondence to set up meetings.
As technology progressed, so did scheduling tools. When the phone gained popularity, it became the preferred method of setting appointments. That was, until a little thing called the internet came along.
Instant messaging and email platforms made scheduling faster than ever. Increased communication is the norm in the modern workplace, resulting in more appointments and therefore more scheduling time than ever.
Since the COVID-19 pandemic has sent everyone home, the world reached a record 2.7 billion minutes in meetings per day. Streamlining business with virtual solutions has become the new norm.
Why Does Scheduling Matter?
Time is money, and scheduling helps you find more time by:
Defining what you're doing, when you're doing it
Focusing on the task at hand without distraction
Devoting time to your clients to make them feel valued
Planning time with your staff to help them feel heard
Reducing downtime waiting for things to happen
When you get it right, scheduling can be an awesome tool for your business. But without the right scheduling systems, you won't be able to strike a balance between spending time on scheduling and actually getting work done.
Tips and Strategies for Scheduling
So what are the best ways to plan your time? If you want to get better at scheduling, try out the following:
Book meetings in blocks. Stay focused on work instead of scattering calls throughout the day.
Leave space on your schedule. Give yourself some flexibility to pick up emergency tasks or last-minute items.
Break projects into tasks. Smaller, more manageable action items are far easier to work on than big jobs.
Schedule meetings quickly. You'll save time down the road by booking meetings and follow-ups as soon as possible.
Use scheduling software. Boost your business productivity with the right tools.
Honestly, the best strategy is to try several different approaches, then find what works for you. Your workstyle will determine how you should structure your calendar.
Different Types of Scheduling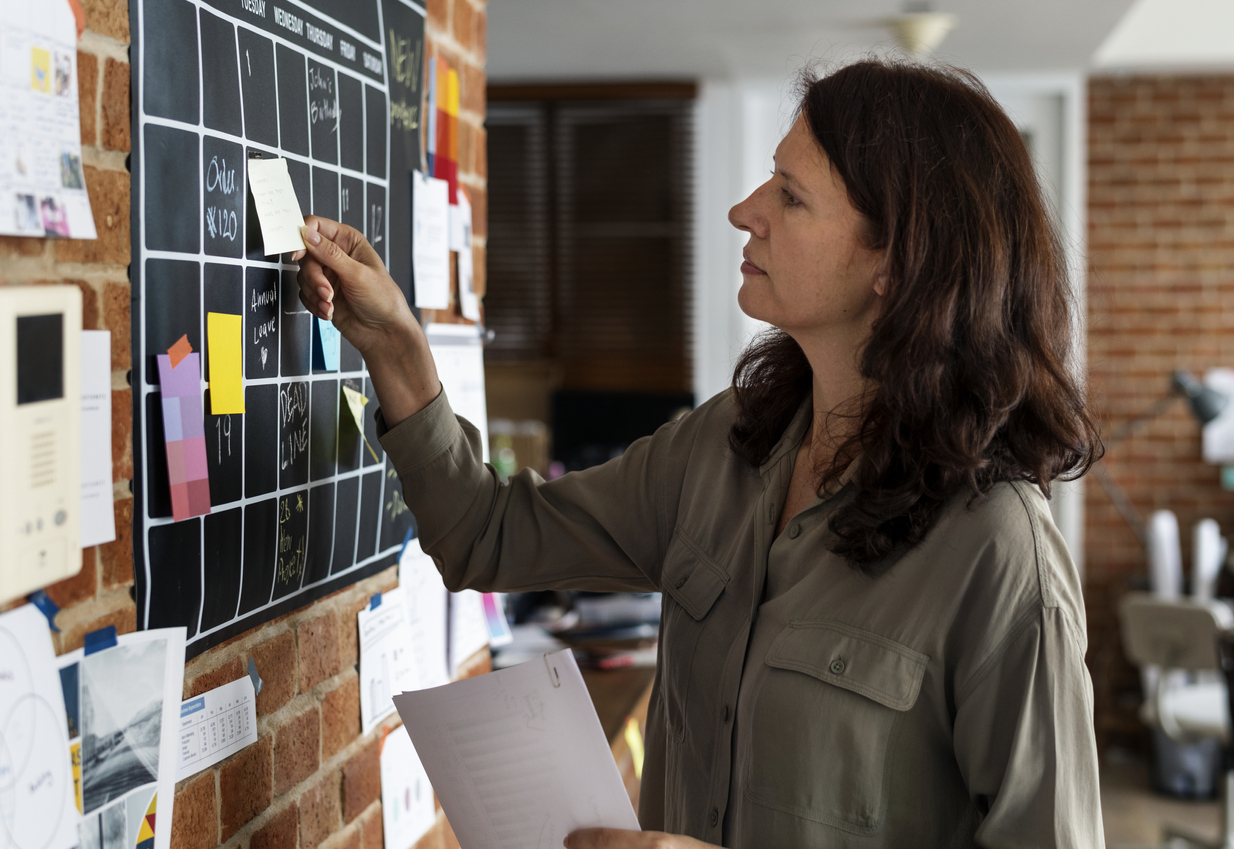 Having the right scheduling systems goes a long way in helping you become more productive. There are two main methods that businesses and employees use for internal time scheduling:
Time Blocking
To-Do Lists
Time blocking
Write down what you need to accomplish within a day. Then pull out a calendar and allot time to each task. Congratulations, you've just learned the art of time blocking.
You can do this with pen and paper or through a calendar scheduling tool. What matters is that you're making an effort to allocate your time in a structured way. Some people might thrive with more structure, while others might benefit from a little more flexibility in their schedule.
Here's an example of a time blocked schedule. Using color coding or other organizational techniques will give you clarity at a glance. Consider finding a calendar scheduling app that works for you if you're keen on trying out time blocking.
To-do list
There's nothing quite like the simplicity of a simple to-do list. Simply settle down each morning or week to jot down everything you have to do over a given time period and go from there. You can plot things out by day if you want to have more structure or just start from the most important task and work down your list.
Don't forget to break down larger projects into smaller, more manageable tasks when you're setting up your list. This will help you actually get things done instead of getting paralyzed by the sheer amount of work on your plate.
To-do lists are perfect for people who like having a rough routine without being nailed down to the specifics. You're free to alternate between working on different tasks without the commitment of time blocking. Try to list short, actionable tasks you can track progress on throughout your day.
A Modern Approach to Planning Your Day: Scheduling Software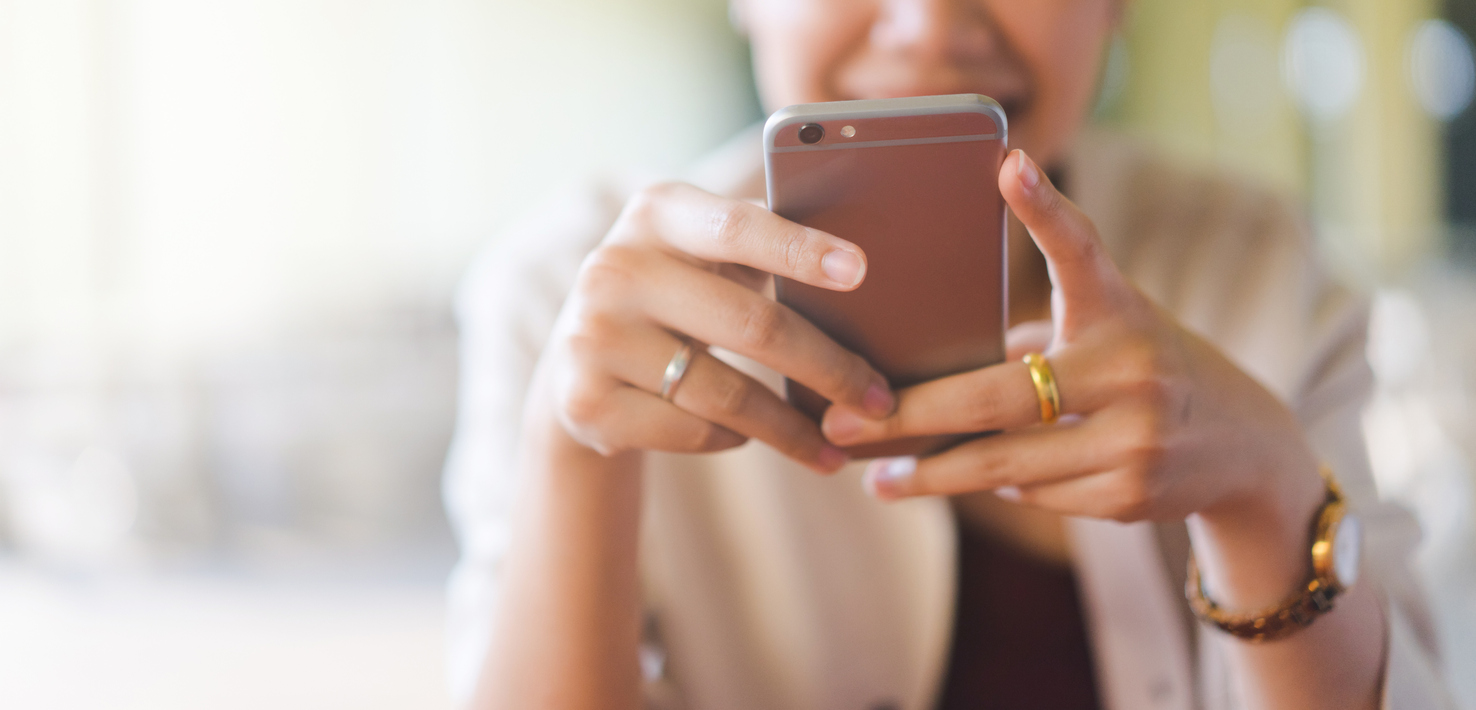 Pen and paper may be tried-and-true classics, but thanks to modern technology you can make use of scheduling programs right on your phone or laptop. Most of these scheduling tools have built-in functionalities to make planning your time so much easier. So what are the different types of scheduling software?
Client Management Calendar Scheduling Software
This type of online scheduling app is designed for managing your relationships with clients. They often include functions like:
Appointment booking
Meeting management
Automated follow-ups
Online payment
While there's some similarity to classic customer relationship management software, this kind of scheduler software is more focused on helping small business owners manage time and offer seamless, flexible customer service to their clients.
Employee Scheduling Program
An employee scheduling application helps employers schedule shifts. This kind of business scheduling app is super useful when it comes to tracking your employees' productivity. Features may include:
Shift scheduling
Time tracking
Schedule alerts for employees
Data integration for workflow organization
Asset Management Scheduling Application
For businesses who have technical assets to keep track of, an asset booking scheduling software may be helpful. This kind of scheduling program allows you to achieve these four results:
Plan and view availability
Live reporting
Resource management
Schedule sharing between teams
7 Reasons to use an Online Scheduling App for your Business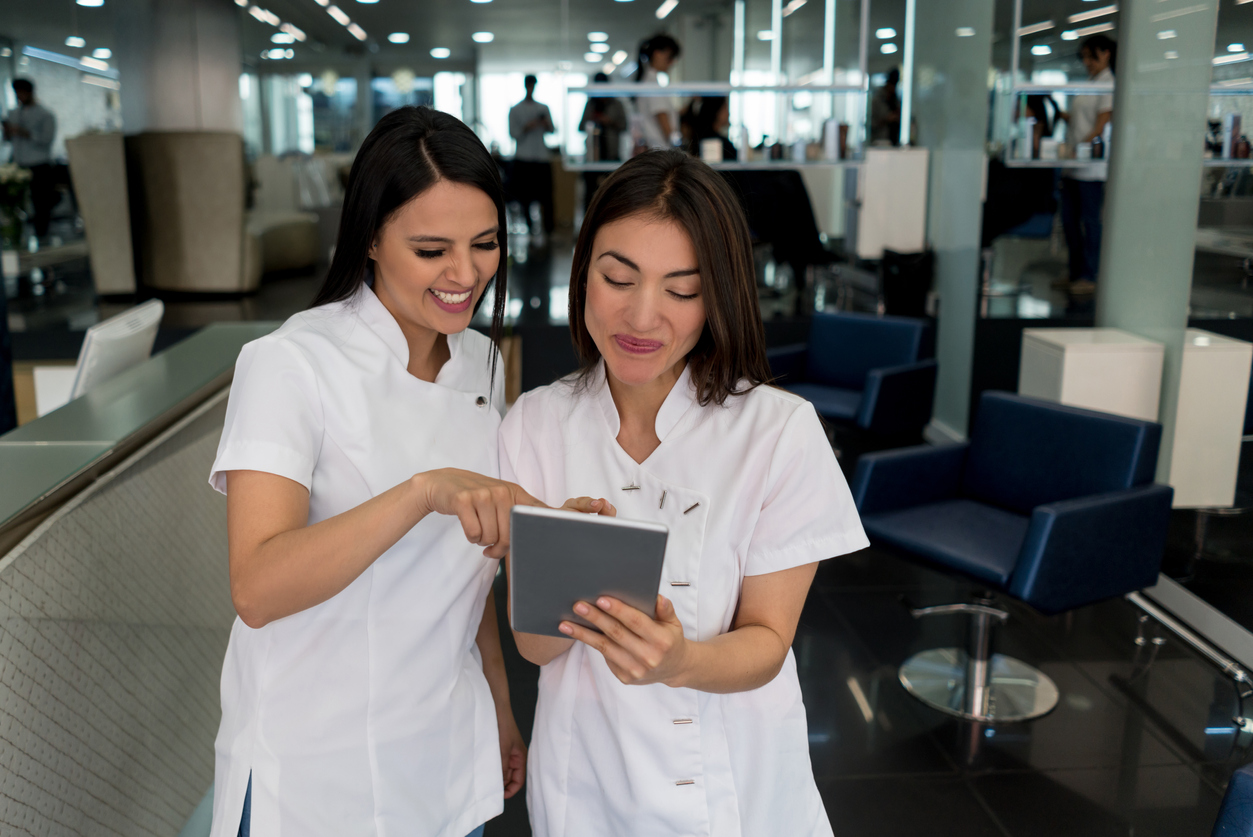 Conducting business in this day and age is more overwhelming than ever. With all the communication channels, contacts, and conversations to manage, it's almost impossible to manually keep your company calendar in order.
Scheduling applications are the most effective way to streamline the process of working with your consumers, providing them with an outstanding client experience at barely any effort to you and your employees. Here's why you should be using one.
1. Calendar Scheduling Software Saves Time
You know now that proper scheduling can help you save time. Now imagine how much time you save when you automate your schedule.
Your consumers, especially the younger ones, are interested in getting efficient responses. Picking up the phone to make an appointment is anything but efficient. Manual customer service also takes up your team's time, forcing them to spend hours on every little inquiry.
Modern scheduling software lets your customers book appointments on their own from the comfort of their own home. Instead of fielding phone calls every day, your staff will receive notifications on when they have to meet with clients. Information about your customers' request will auto-populate their calendar, letting them prepare for each meeting without wasting time on setting everything up.
| | |
| --- | --- |
| Traditional Scheduling | Schedule Software |
| Forces your customers to make time for a phone call, losing their interest. | Lets customers book and cancel appointments with a few clicks. |
| Your team spends hours setting up meetings for customer service. | Automated scheduling helps your team get more done. |
Shaving time off from your customer interactions helps make for better, more efficient service, benefiting both your clients and your teams.
2. Scheduler App Reduces Friction
Do you know what customer friction is? Although you may think that keeping your client on your site for longer is better, real life case studies have shown that reducing friction in user experience on an online marketplace can help increase order value by 11%.
Forcing a customer to go back and forth with emails, phone calls, clicking on your website creates more friction, leading to an overall worse customer service experience. Using an online scheduling app streamlines the whole process: your clients view your available time slots and book a time to call, all in one place. It's breezy and requires no extra effort on their part, resulting in a better overall experience on their end.
| | |
| --- | --- |
| Traditional Scheduling | Schedule Software |
| A trail of messages back and forth that are confusing and unhelpful. | Schedule appointments in a few clicks, cancel or reschedule just as easily. |
| Risks losing your customer's interest through a lengthy sales process. | Closes on initial meeting within moments. |
Scheduling an appointment doesn't have to be tedious. With the right web scheduling tool, you can close the deal with customers with little to no friction.
3. Secure Payment Through Scheduling Website
37% of consumers have abandoned a transaction halfway through because of security concerns. If your site seems shady to consumers, they aren't even going to give you the benefit of the doubt for a consultation.
Imagine giving your credit card number to someone you've never met over phone or email. That's how clumsy and unsafe traditional payment methods can feel to your consumers. They have no reason to trust you or your site.
Thankfully, a good scheduling website will push consumers toward a secure web portal where they can complete their payment. You won't have to fuss with cumbersome payment details over the phone or through email: instead, your consumers can fill out their information at their leisure.
| | |
| --- | --- |
| Traditional Scheduling | Schedule Software |
| Shady interactions through voice or email provokes consumer distrust. | Secure online payment portal lets customers know you're a reputable site with multiple transaction options. |
| Disorganized, decentralized payment options can appear unprofessional. | Customized payout pages make it easier than ever for consumers to navigate. |
A secure online web portal gives your consumers an option to maintain their privacy, entering information they might not feel comfortable giving a customer service agent.
4. Scheduling Tools Deliver Personalized Customer Experience
What's the last great conversation you've had with a customer service rep over the phone?
That's right, never. Scheduling appointments through a call isn't a pleasant experience. The little lulls of just waiting around for someone to jot down your information or scan through a calendar are just inherently awkward, and no amount of peppy customer service can fix that.
There's a way to take the guesswork out of great customer experiences, and that's using scheduling tools. Set up custom messages or reminders for your consumers before appointments to deliver a more personalized, efficient appointment experience. Sometimes you can even customize messaging according to a preset buyer persona.
| | |
| --- | --- |
| Traditional Scheduling | Schedule Software |
| Clumsy, awkward, involves too much guesswork. | Allows for all-around personalization, customizing the consumer experience. |
| Too many consumer touchpoints, becomes confusing. | Simple, clear interface carries customers through interaction with minimal friction. |
Finding the right scheduling software isn't just a huge time saver. It can also help you deliver the most personalized customer service without needing to micromanage your own employees in external communications.
5. Scheduling Programs Help Track Performance Analytics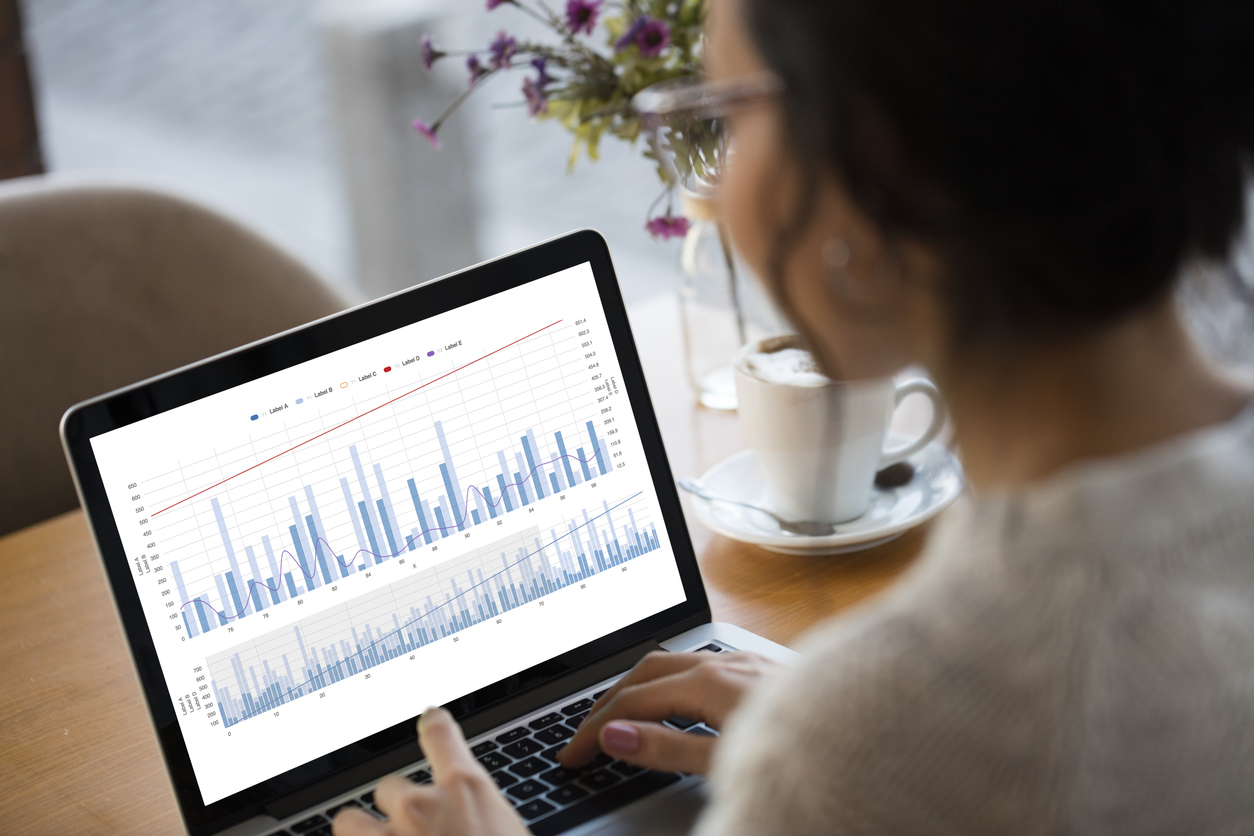 How do you evaluate the performance of your employees?
While it's certainly possible to keep tabs through individual performance reviews, logging statistics through spreadsheets, manually tracking all of this information is an exhausting process.
Scheduling programs can help you track performance analytics without the hassle of jotting everything down in a notepad. Most tools offer some form of built-in tracking that offer you information on the how, what, when, and where of appointment bookings, as well as agent performance.
| | |
| --- | --- |
| Traditional Scheduling | Schedule Software |
| Not enough manpower to track current performance, no idea on how to improve. | Automated tracking in the background while your staff works, built-in metrics for advancement. |
| Keeping tabs on multiple employees results in messy records. | Simple exporting for each separate appointment, complete with exact metrics. |
Without monitoring your staff's current operations, it's difficult to plan for improvement down the road. Only when you're actively tracking important business metrics will you know what to actually improve upon.
6. Find Your Customers Where They Are
This year, over 65% of consumers between the ages of 18-44 will seek out mobile services at least once a month.
You need to meet your clients where they are. Expecting them to juggle phone calls and emails just isn't realistic. If consumers open up your website to find you aren't accommodating to the way they use the internet, most of them will leave immediately.
Online scheduling apps will help you take care of customer needs no matter where they're coming from. Their platform-agnostic approach will help potential consumers accessing your site through mobile find a quick way to set up appointments without ever feeling the need to click away because of unfortunate design.
No one carries their computer around with them at all times. If you offer a mobile-friendly solution, you can reach your consumers more than ever before without placing more demand on your staff.
| | |
| --- | --- |
| Traditional Scheduling | Schedule Software |
| Clunky on mobile, forces consumers to access your services through a non-preferred platform. | Accessible through almost every platform, allows consumers to find your services at their convenience. |
| Offers only one or two options dependent on the availability of your team. | Mobile-friendly, open to what your consumers are comfortable with instead of what your team can offer right now. |
You don't have to set up an entire mobile app to interface with your clients. All you need is to find a scheduling solution that allows you to manage multiple platforms through a single interface, simplifying the whole appointment-making process for both you and your would-be consumers.
7. Upsell Through Your Online Scheduling Tool
Is your current online scheduling process convoluted and complicated? Maybe you've got ten calendar invites out at any given moment, so many that even your employees who are dedicated to customer service can't keep their agendas straight.
Chances are, your consumers aren't going to be interested in adding any further confusion to the process if they're already exhausted from going back and forth about appointments.
Introducing a web scheduling functionality will streamline everything and give you the opportunity to upsell your clients. Online scheduling tools offer a clear, easy overview of each booking, with an agenda laid out before they complete their registration. Through personalized messages at checkout, you can suggest added services to your clients without adding to their confusion.
| | |
| --- | --- |
| Traditional Scheduling | Schedule Software |
| Complex appointment booking, consumers don't want to be confused by more services. | Clear interface while booking a meeting shows clients what other services to consider while they're on your site. |
| Upselling during phone calls is seen as overbearing. | Streamlined scheduling delivers personalized suggestions for the best add-on services. |
Ultimately, delivering fantastic service is the best way to upsell. Giving your consumers the most convenient experience through a simple, unified interface will convince them to come back again for more.
Conclusion
Scheduling doesn't have to be a headache. With the right calendar scheduling tool, your user experience can be short and sweet.
Streamline your scheduling today with Skiplino. It's the software solution for flexible appointments: reschedule or cancel without wasting time on customer communications. Track your team's performance through analytics and tailor a personalized experience for your clients.
Skiplino makes scheduling work for you. Start your 7-day free trial here.